---
Learn to Do Something New On Vacation
Posted On Monday, June 21, 2021
---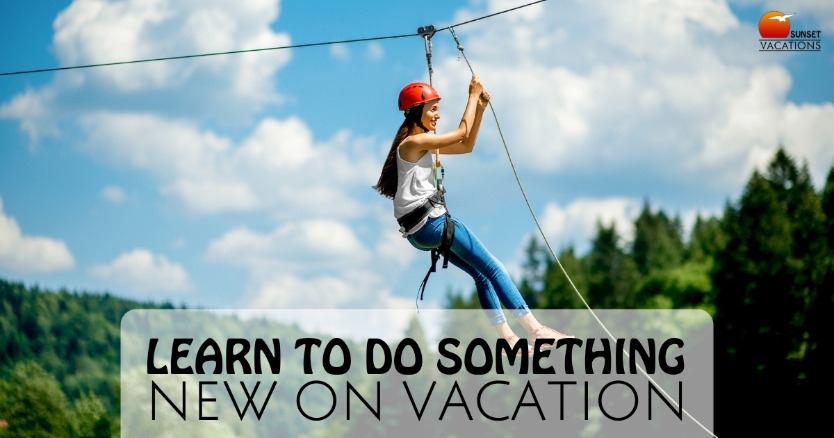 Vacation is the BEST time to learn something new!
You have left the office behind. The responsibilities of house and home are on pause. Kids are taking a break from school. It's time to open up your mind to a new experience!
Odds are good that "home" doesn't include the ocean, which is a great place to start your adventure. Sunset Beach offers tons of options that will get you out of your comfort zone, or at least give you a cool status update for your social media.
Not interested in zip-lining or learning to paddleboard? That's ok! Your "something new" can be as simple as trying a seafood basket from a local restaurant, going wine tasting, or exploring a new park or playground. Learning something new also includes learning more about your favorite vacation spot. Book a Sunset Beach rental and start planning!

Here are 20 new things to try on your Sunset Beach vacation:
5
Rent a kayak or paddleboard
More helpful blogs with GREAT information and things to do:
Once you leave your home and head out on vacation, your whole mindset will shift. Take advantage of that sense of adventure and try something new this year. Grab the family and make some great memories, together. Your Sunset Beach rental is the perfect launching point!
Comment on this post!