---
Destination Celebrations Are Better At The Beach
Posted On Monday, July 23, 2018
---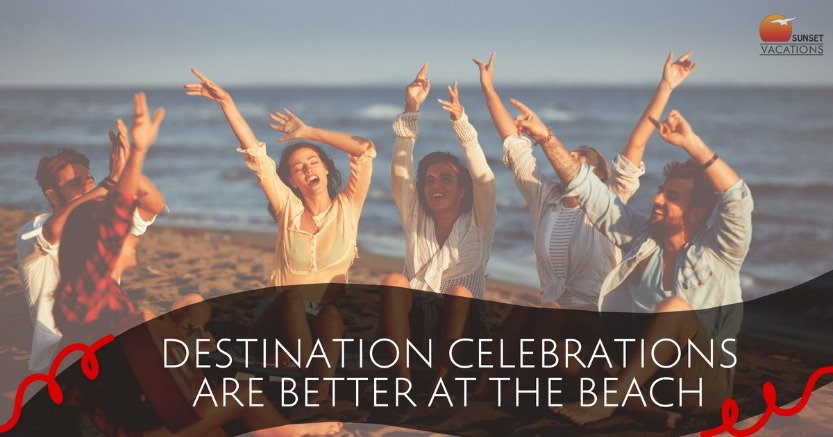 Have you ever heard that spending your money on experiences rather than things will make you a happier person? Turns out this idea is true, and has been supported by numerous scientific studies throughout the years.
Now think of all the times in your personal life that you spend money on items for the purpose of making other people happy. Events such as birthdays, anniversaries, promotions, retirements... the list is long and the individual expenses involved can quickly add up.
But what if you decided to change things up this year? Instead of spending money on stuff, why not gather together with the people you care about in one of the most beautiful places on the East Coast? Not only will you likely end up saving money in the process, you'll end up making memories that will last a lifetime.
Gift Creep
Consider the following scenarios: One, your BFF just got the well-deserved promotion that she's been working toward for years. You know you want to commemorate it with her in some way, but you just can't think of THE perfect gift. You're sure that the other ladies in your circle of friends have all already bought her at least one amazing thing, and most of them probably have a couple of small gifts to pass along as well.
Or two, your darling child/parent/spouse has a birthday on the horizon. You've shopped ahead and you KNOW you've secured the hottest gift of the season. Because you love them so much and you want everything to be perfect, you also have several mid-sized present on hand, and maybe even one or two items still on pending on a private online wishlist that you're likely to buy during a last minute panic. Plus this year's party theme is A-MAZ-ING (which, let's face it, is a gift in and of itself!), and all those little expenses have started adding up.
In both of the above scenarios, you are exhibiting a textbook case of "gift creep." This mass affliction is caused by the idea that one single present isn't enough for a particular someone based solely on comparisons that we make to other people. We don't want to be outdone, nor do we want our special someone to feel as if their event wasn't as gift-y as a similar event celebrated by one of their peers. It's a slippery slope, and one that eventually results in us both spending more than we expected to spend and perpetuating the gift-escalation cycle for ourselves and others.
If you're ready to kick that creep to the curb, keep reading below! We've listed some traditional event ideas that are PERFECT for a stress-free Sunset Beach destination celebration!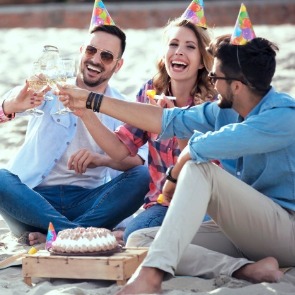 Birthdays
Birthdays are definitely one of those annual events that gift creep tends to affect, especially when kids are involved!
Why not skip the impulse to buy consumer items that will likely be forgotten by the time the next year rolls around and throw a beach party instead? Kids can invite close friends to come stay with them in your Sunset Beach vacation rental, thereby earning you the title of "coolest mom ever" for at least a week or two.
Adult birthday celebrations are best at the beach too. The beauty and novelty of the location will eliminate the need for elaborate decoration, and taking the time to relax and break the binds of the daily grind will be gift enough for just about anyone.
No matter what age you are, birthdays in Sunset Beach are the best, and are sure to be remembered for years to come!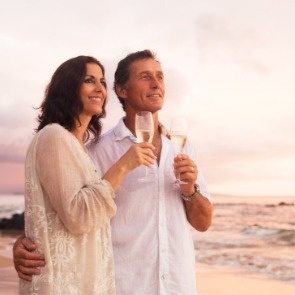 Honeymoons & Anniversaries
Sunset Beach, NC is the perfect place for you and your love to disengage from the pressures of outside world and purposefully connect with each other in a deep and powerful way.
It's no secret that the beach and romance go hand in hand. In fact, 8 out of 10 of the top honeymoon locations for 2018 are traditional beach locales! Whether you're celebrating 25 hours of marriage or 25 years of commitment, why not take advantage of Sunset Beach's comparative savings and book yourself a romantic excursion to coastal NC?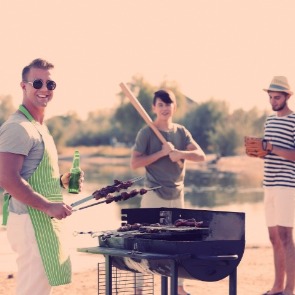 Family Reunions & Holidays
Hey, trend setter! Guess what? Multi-generational travel is the "it" way to vacation in 2018!
That's right. If you've been thinking about taking a trip that includes your kids and siblings and grandparents alike, this is the year to do it. As part of the effort to remain close and connected in an increasingly disconnected world, families are choosing to take everyone along for vacation in order to create those lasting memories we've been talking about. With its affordable beach rental housing and various attractions and excursions, Sunset Beach is a perfect place to bring everyone in your crew!
As an added bonus, this type of travel even seems to be a popular idea with the younger generation. The days of kids grumbling in the backseat as mom, dad, and offspring dutifully trek around the country to visit other independent family units have given way to enthusiastic buy-in from all members of the extended group. Happy Hanukkah indeed!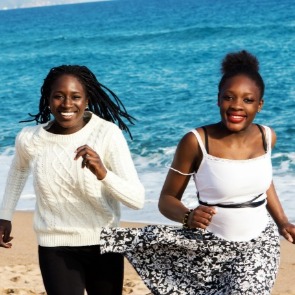 Girls' Weekends
There's just something emotionally restorative about a girls' weekend at the beach.
According to the Mayo Clinic, close friendships are vital to a healthy lifestyle. As an adult, these types of friendships can be difficult to support and sustain. We all have so much going on in our lives, and sometimes we sacrifice spending time with friends for the sake of our job, our family, or even that huge pile of laundry that hasn't yet managed to wash and dry itself!
If it's been way too long since you've had a chance to just hang out and catch up with your squad, it's probably time to round up your galentines and take a girls' trip to Sunset Beach!
Milestone Moments
In addition to the events outlined above, there are so many other "big" milestones that can be celebrated with lifetime memories rather than temporary products. Promotions and retirements are life achievements that we often come together with friends and family to celebrate anyway. In addition, the current impulse of many to structure complicated life events such as empty nests and divorce as positive and ultimately celebratory personal growth opportunities is also something that is well-supported in an environment such as the beach.
At the end of the day, Mother Nature herself may just prove to be the best gift giver of them all! Come and see for yourself by booking a destination celebration here in Sunset Beach, NC!
Share this post with your friends and family to get them on board with your destination vacation plans!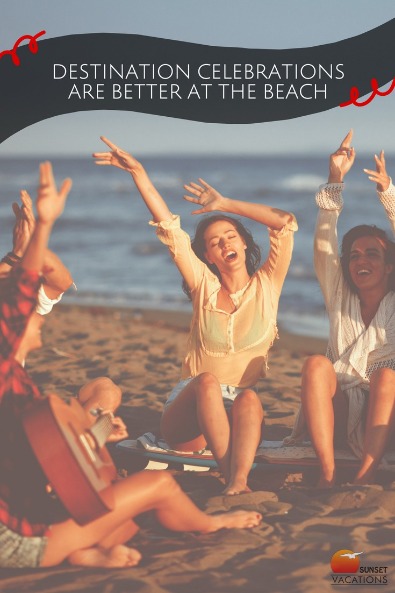 Comment on this post!