---
5 Easy and Beautiful Ways to Bring the Season to Your Table
Posted On Monday, November 20, 2017
---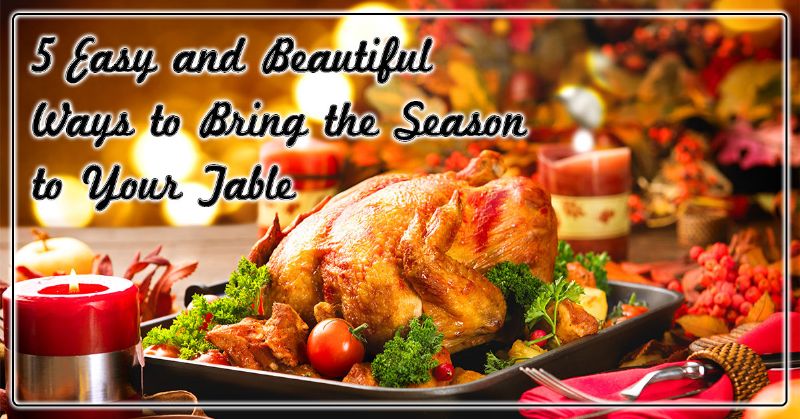 You have your morning coffee there. Sometimes breakfast. Help with homework. Catch up on work. And eat dinner. But do you enjoy it?
What are we talking about, you ask? Why your beautiful table! Your dining room table could be called the centerpiece of your home, especially with how homes are arranged these days. When you take the bustling kitchen out of the equation, your table is probably the heart of your home. But does it speak to you? Does it bring the cheer and delight of each passing season to your beauty-hungry eyes?
We know just how hard it is with your busy schedule to create a beautifully decorated table that will be pleasing to everyones eyes. Which is exactly why we have brought these 5 easy tips to you for creating a beautiful seasonal table. (A very good thing to do before all the entertaining that is coming up!)

1). A Reusable Centerpiece
Changing out seasonal decorations can get expensive for anyone! Which is why this tip is first. When you grace your main dining area with reusable decorations you will cut down on costs! Which also makes decorating in future years much easier since all you have to do is pull your decor out of a box - you all ready know what to do with it so you won't have to spend time trying to decide how to decorate!
One example of reusable centerpieces are pumpkins for your fall table. (Now, these are reusable for one thing only if they are real pumpkins - pumpkin pies! But at least they are inexpensive table decorations!) Dried leaves are another excellent reusable decoration (they look particularly beautiful strewn around your pumpkins), as are high-quality evergreen garlands.

2). A Long-Lasting Centerpiece
Potted plants are excellent centerpieces! When they are flowering (most are when you first purchase them) they bring stunning color and softness to your table. And they can last for months! Then, when your potted centerpiece is finished flowering you can move the plant to another location and let it grace a different spot in your home.

3). A Table Runner
While table runners aren't complete table centerpieces on their own, they are a fabulous way to bring a seasonal touch to a more all-season centerpiece (or just to anchor and being extra color and elegance to your centerpiece!). Think, burlap under your pumpkins. Red silk in the winter under creamy candles in curving wood candlesticks. Shimmery gold or dusty blue under garlands interspersed with candles. Table runners are so diverse in the effect they can create, and are so easy to put up! Once you try them you will fall in love with them.

4). Napkins
Napkins are another wonderful way to bring a bright pop of color as well as a seasonal touch to your family's table. Especially if you use cloth napkins. After all, cloth napkins are reusable, easy to wash, and look elegantly colorful when simply folded and laid next to the plates on your table. Add in some napkin rings, and your table will look festive and professionally set. Of course, if you really don't want to use cloth napkins every night, there are numerous beautifully patterned paper napkins that you can get!

5). Repurposing Items You Already Have
Now, once you have your table runner laid out on the table, along with some pumpkins or garlands, and you have your festive napkins with glittering napkin rings adorning your table, it is time for those last touches that just really make your table pop. Such as lanterns. Candles. Crystal goblets holding pinecones and glitter. Think you don't have anything like that which would look good on your table? Think again! What about those fall and winter candles from last year? The glittery pinecones that wouldn't all fit in your fireplace? The crystal goblets you never use which would be perfect for holding fall leaves or garlands? The beautiful sterling silver tray you can never bring yourself to actually put food on that would look fabulous holding fir branches and snowflakes. The list could be endless! If you would like some more ideas to get you started, this blog post right here is an excellent resource!
We can't wait to see how you decorated your fall and winter table! Especially if that table happens to be at one of our beautiful beach vacation rentals in Sunset Beach while you are staying over the holidays!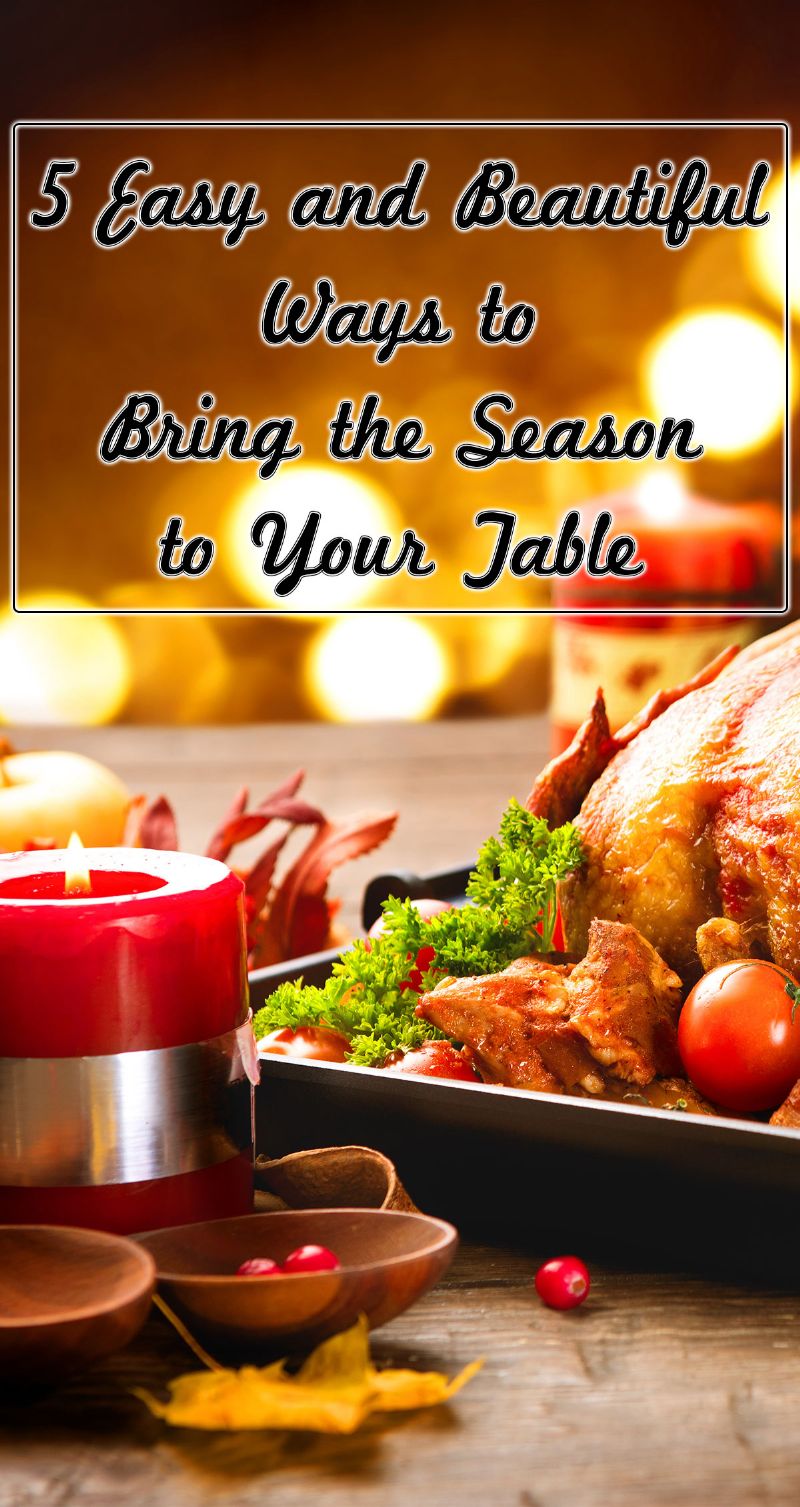 Comment on this post!