---
Enjoy A Wonderful Trip to the Bald Head Island Lighthouse
Posted On Monday, August 26, 2019
---
Would climbing a lighthouse complete your ideal beach vacation? You are in luck, because a quick day trip to Bald Head Island will check this item off your bucket list. Located on a quiet barrier island off the coast of Southport, you can get there in under two hours from Sunset Beach.
With minimal planning, you can visit one of North Carolina's oldest standing lighthouses, "Old Baldy". Bald Head Island is famous for being a car-free, peaceful retreat where you will find clean beaches, opportunities to kayak or ride bikes, and a few little restaurants and shops. Here we will tell you more about the perfect day trip to Bald Head Island, NC.
There are only two ways to reach Bald Head Island: by passenger ferry or by private boat. Odds are you don't have your own seaworthy vessel, so make it easy on yourself and take the ferry. It departs every hour (on the hour) from Deep Point Marina in Southport, NC. It only takes 20 minutes to travel the 2 nautical miles to Bald Head Island.

The ferry terminal is ready to welcome you as you arrive from your Sunset Beach vacation rental. There are both indoor and outdoor waiting areas, restrooms, and the Island Times Café (open seasonally).

It's a good idea to take a look at the ferry website to answer any questions you might have.
➤ YES, you can bring some baggage along for a day at the beach or picnic lunch
➤ YES, your well-behaved, leashed dog can come too, as long as he stays on the exterior part of the ferry.
➤ PARK your car near the terminal (it will cost you between $9 - $11 / day).
➤ ROUND TRIP FERRY TICKETS cost $23 ($12 for children ages 3-12). Children ages two and younger ride free.
➤ There are no cars allowed on Bald Head Island.
After your relaxing 20 minute boat ride, you will arrive at the Bald Head Island ferry landing.
Ready to see the lighthouse? It's just a 5-minute walk from the ferry landing. Head on over and begin your day! Most of the restaurants and shops are also within walking distance of the ferry so getting around is not complicated.

If you want to explore more of the island, you can rent a golf cart by the hour or by the day from Cary Cart Company's Cart Hut (near the ferry landing across from Delphina Cantina). Reserve in advance by calling (910) 457-3333.
Note: You must have a valid driver's license to operate a golf cart on Bald Head Island.
3. HOW TO TOUR THE LIGHTHOUSE
After walking over from the ferry landing, head towards the "Keeper's Cottage" to purchase tickets for admission. There you will also find restrooms, a museum and a small gift shop.
Tours of Old Baldy are self-guided and low stress. Go at your own pace and take your time.
There are 108 stairs and 5 landings to climb in order to reach the top of the lighthouse. From there, enjoy a breathtaking view of the Cape Fear River.

Also check out the Smith Island Museum of History. Located inside the Keeper's Cottage, the Museum gives guests a great overview of Bald Head Island's historical significance.
After your tour, check out the grounds and surrounding area. Enjoy a picnic lunch and marvel at the history and views all around you.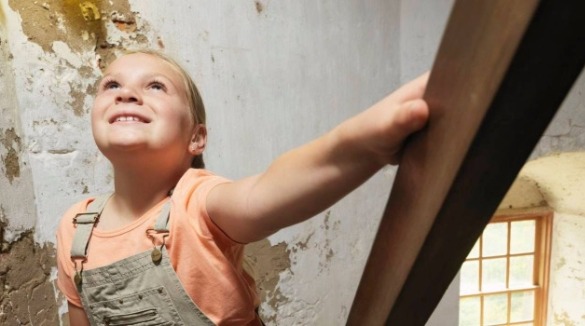 4. LIGHTHOUSE HOURS AND PRICES
➤ Contact: (910) 457-7481
➤ Admission: $8.00 For Adults (13 & up), $5.00 for Youth (ages 3 & up), Children under 3 are free.

➤ Hours: Monday - Saturday (9am - 5pm). Sunday (11am - 5pm) | No tickets sold after 4:30 PM
(Valid as of August 2019 – Click here to see the most up-to-date hours and prices)
You made it all the way to Bald Head Island. What else is there to do? Here are a few activities to add to your itinerary:
➤ Rent a bicycle - The Island offers about 15 miles of roadway on which to pedal, but it's mostly smooth and flat so it's fun for everyone! You can rent a bike for about $25/hour, and they are available through two local companies: Coastal Urge and Riverside Adventure Company.
➤ Enjoy a meal - There are actually several restaurants on the island, including Mojo's on the Harbour (the island's only waterfront dining option), the Delphina Cantina (Mexican & Latin fare – unique and delicious), and Sandpiper Ice Cream & Coffee. Read more about these and many other restaurants and cafes here.
➤ Rent a kayak or paddleboard - Take the family on a guided tour of the beautiful and peaceful waterways around Bald Head Island. You can try kayaking, which is very easy for just about anyone to do (even beginners). Or, give Stand Up Paddleboarding a try - it's a little bit more challenging and tons of fun. Check out Coastal Urge for all things paddleboard, or the Bald Head Island Conservancy for a guided kayak tour your family will love.

➤ The Bald Head Island Conservancy - So many programs and activities to try here! The Conservancy's mission is barrier island conservation, education, and preservation. In order to promote the wildlife of Bald Head Island, they offer many wonderful choices such as kayak tours, guided nature walks, fishing programs (kids crabbing and night surf fishing, for example), as well as reptile roundups and other wildlife interactions. Reservations are recommended for most of their programs, so plan ahead and add something extra to your day out on Bald Head Island. See family activities here.
The Conservancy is located at 700 Federal Road Bald Head Island, NC 28461

➤ Relax on the beach - Sure, we are partial to Sunset Beach (and its proximity to your Sunset Vacations rental home), but if you can't get enough of the beach feel free to enjoy another 14 pristine miles of sand and surf on Bald Head Island. It's a good idea to pack up some suits and towels for your visit, because it can be hard to keep kids out of the water (especially on a hot day). Wade in the calm water of the south side or boogie board on the east side of the island. If you want to rent beach gear, stop by The Riverside Adventure Company.
6. A LITTLE HISTORY & MYSTERY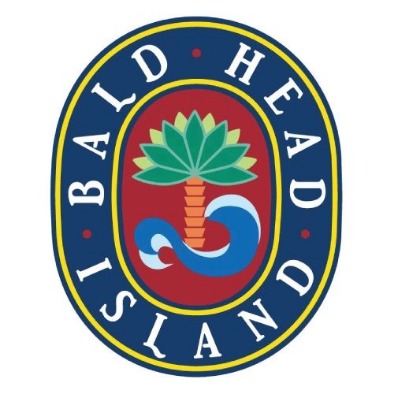 First, Bald Head Island is a very unusual name, right?
According to baldheadisland.com, the island "got its name from the dunes on South Beach becoming worn down to resemble a bald head. Before lighthouses, mariners navigated into the river looking for the "bald head"."
Pirates used to rule these valuable waters! If you had been around in the 17th and 18th centuries, you might have run into the likes of Stede Bonnet and Edward Teach – two famous pirates who used the island to set up camp and hide their booty.
The lighthouse, "Old Baldy" as it is affectionately known, was first lit in 1817. That makes it the oldest lighthouse in North Carolina, and it's still going strong. Visitors love to climb the 108 steps to the top (it's not bad...we promise).
Find more interesting history by clicking here.
There is so much to do on your Sunset Beach vacation. We get it! If you follow our blog you are probably already wondering how you are going to fit it all in. That being said, if you are a repeat vacationer to the area (and we hope you are), you can make time to take a day trip to Bald Head Island. It will truly complete your North Carolina beach adventure!
If you need a vacation rental, start here.
Comment on this post!