---
10 Reasons Sunset Beach is the Top Place to Be this Christmas
Posted On Monday, November 13, 2017
---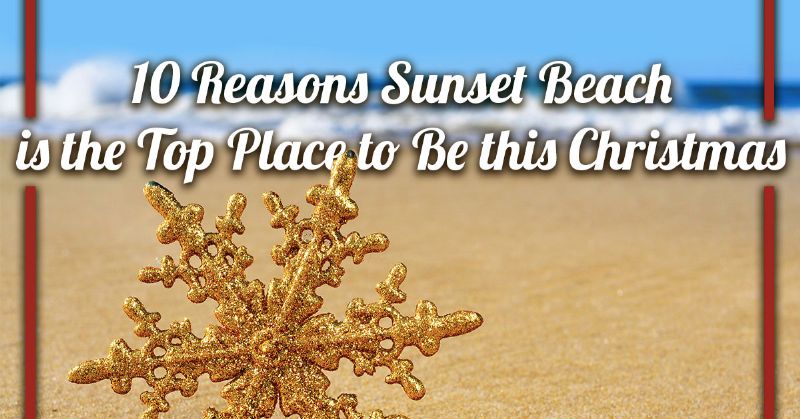 Can you believe that it is almost the holidays? Such a wonderful, family-centered time of year. Especially when you take a break from crazy planning and prep! But how do you have the delight of the holiday season without the craziness? You celebrate the holidays in Sunset Beach! Here are 10 reasons why Sunset Beach is the best, most fun-filled, and relaxing place for you and your family this holiday season:
1). A Victorian Holiday
The NC Maritime Museum is putting on a lovely light-filled celebration for you this season. Come November 25th to the museum to celebrate the holidays with a Victorian spin. This is where you and your sweet littles can create the perfect, unique Christmas ornaments to personalize your holiday celebrations. You will also get to hear about all kinds of holiday traditions from the Gilded Age.
2). The Ocean Isle Beach Flotilla
Come enjoy the Ocean Isle Beach Flotilla also on November 25th this year! Starting at 5:30 PM, beautifully decked out boats will parade down the IntraCoastal Waterway. Hang around for the whole fabulous parade, and enjoy the Christmas party afterwards!
(IMG Source: Ocean Isle Beach Flotilla)
3). Southport Winterfest
Do you love carols and other holiday songs? Of course you do! Starting on December 1st at 7:30 PM, and running on the 2nd, 7th, 8th, and 9th (as well as on the 3rd and 10th at 3:00 PM), come and indulge in a song-filled Winterfest in Southport! Read more about it here.
4). Christmas at the Old Bridge
Refreshments, live Christmas music, a sing-a-long, and of course some beautiful lights! This is all a part of the Old Bridge Society's Christmas celebration that they are putting on for the Sunset Beach community on December 6th.
5). The Christmas Mouse Shop
Of course, even with a relaxed and vaction-y Christmas celebration, you will need to do some shopping - decor shopping that is! Well, we have you covered! You must check out the Christmas Mouse in North Myrtle Beach. It has every kind of ornament that you could imagine, as well as other Christmas decor! Read a little more about it here and then check it out when you are in Sunset Beach.
6). The Alabama Theater
What could be more invigorating and relaxing for you than taking in a show over the holiday season? Not much, that is for sure! Which is why the performances at the Alabama Theatre must be a part of your holiday celebrations in Sunset Beach!
7).The Carolina Opry Theater
Take in the Christmas Show of the South, as well as other incredible musical extravaganzas, at the Carolina Opry! Check out all they have to offer here. And let the music transport you on a wave of holiday spirit.
8). The House of Blues

If you like to munch while you are entertained, then you have to check out the House of Blues! Take in a performance, attend a murder mystery night, and indulge in some Southern comfort food at the House of Blues. It will be fun for everyone in the family.
9). The Beach
While all the fabulous shows and the music in the Sunset Beach area help to make your holiday stay with us one of the best ever, it is the beautiful beach itself that brings the much needed serenity to you and your family. Just outside of your very own beach rental, the softly rhythmic waves will gently wash all your cares and worries away. Listening to the soft lapping each night in bed will ease you into a calm and quiet spirit in the morning. Meaning that you can kiss the chaos and the stress of the holidays goodbye! Now, doesn't that sound like the best present you could ever give to yourself?
10). The Quiet
Along with the serenity that Sunset Beach brings to you and your family, it also brings you the ability to spend more time together. Not following? Well, since Sunset Beach is a small community, set a little ways away from the greater Myrtle Beach area, there isn't a huge holiday rush of vacationers. The area, while holding vacationers for sure, remains peaceful. Calm. Quiet. Without hundreds of stores and huge megamarts…and shopping malls. This means that there will be lots of extra time for you to spend with your family. At the beach. Soaking up serenity.
We can't wait to see your smiling, rejuvenated faces this holiday season! Come and indulge with us this year, and let yourself and your family reap the benefits of a rested mom and dad over this holiday season! Hurry and book your stay with us today! Before it is too late.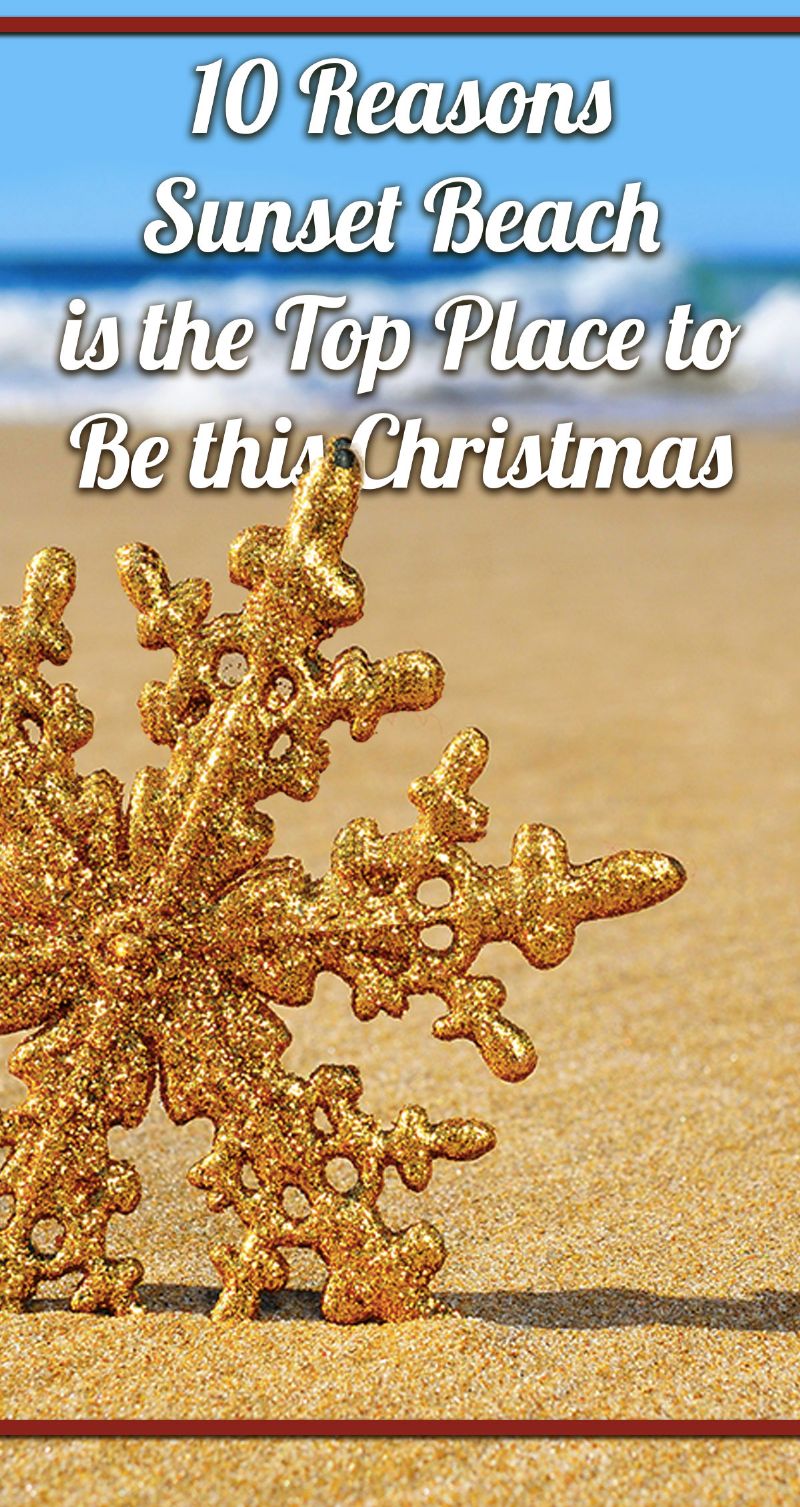 Comment on this post!