---
Top 5 Tips to Have a Blast at the Beach on a Budget
Posted On Monday, March 13, 2017
---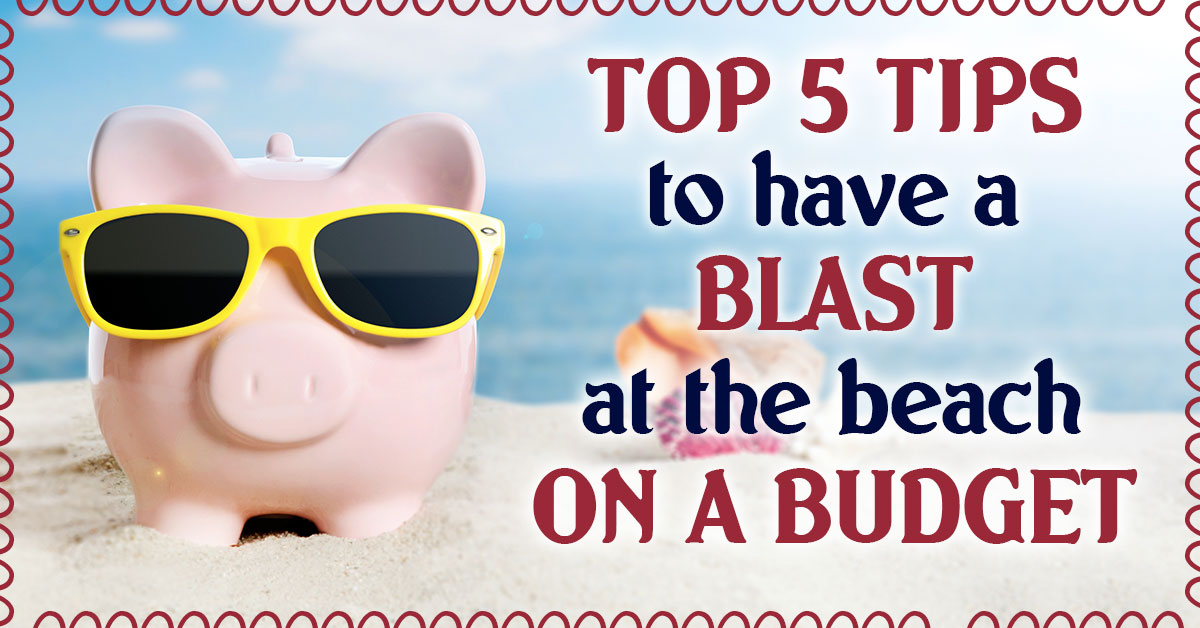 A brisk salt breeze ruffles your hair, making the color in your cheeks rise. The sun envelopes you in a warm, caressing hug, making your body un-stiffen after the stressful week you've just had. And the soft, rhythmic lapping of the waves lulls you into an incredible sense of calm.
Doesn't a beach vacation sound amazing right now? We could all use a little de-stressing and peace brought on by the serenity of the beach, don't you think? The one problem that stands between us and our ideal beach vacation is budget. Right? Well, budget no longer has to prevent you from taking a beach vacation. Let us show you just how you can take a beach vacation...while on a budget.

Pick a Less Expensive Beach
When you think of a beach location, do you envision some exotic local in the Bahamas? Or maybe it is Mexico that comes to mind? These exotic destinations are usually much more expensive than US beach sites. You have the flights you have to consider, and then the resort prices, rental cars, and a host of other expenses.
Of course, some US beach vacation sites can be just as cost-prohibitive. Take Santa Monica for instance. You might get the perfect Southern Californian sunshine, but you also get incredibly high lodging and food prices. Not to mention all of the other tourists who are fighting for the same spot of sand on the beach.
The solution, of course, is to find a beach site every bit as lovely as Santa Monica or Myrtle Beach, but that is a little bit more off of the beaten path - a little bit less expensive. Which is exactly what Sunset Beach is! Our beautiful beaches are every bit as beautiful as those in Myrtle Beach, while also being less crowded. (And who likes to be crowded while they are trying to relax on the beach?) Which means you have more time, and space, to soak up the sound of the waves and the therapeutic sunshine since you won't have to be fighting anyone else for a little beach time.

Drive Instead of Fly
Have you checked the price of flights recently? Depending on the time of year and the city you are departing from, it can cost as much to fly across the US as it costs to fly to Europe! And, forget about flying to Hawaii or another exotic beach. So, instead of picking a US beach seat that is far away, pick one that you can drive to!
Think about it just for a moment. If you are taking a family vacation, that means you have to buy at least three airplane tickets, if not four or five. Then, if you have pets, you also have to find a sweet neighbor to watch them or pay even more to have them boarded. All of this can add up into the thousands. If you drive to one of our beautiful rentals in Sunset Beach, NC, all you have to pay for is the tank or two of gas that it takes you to get here! Maybe you would need to pick up lunch on the way as well if you don't want to pack a meal. Still, doesn't that sound a lot less expensive? It most certainly is: just $100 or so compared to over $3,000!

Stay in a Vacation Rental
A vacation rental is actually quite an economical option when it comes to picking a place to stay while on vacation. In a vacation rental, you have as many rooms as you need for your family without having to pay for each one individually. Also, you will have space for your pets if you are planning on bringing them. You won't have to pay anything additional for parking, either. Plus, since you will have a living room and dining room, you will be able to enjoy staying in for the evenings, which also equates to spending less money.

Do a Bit of Cooking
Since you will have a fully equipped kitchen in your rental home, you will be able to do a bit of cooking while on vacation! Even just making your own breakfast and lunch while on vacation can be a huge cost saver. Think, at least $12 a plate, multiplied by each member in your family. For every meal. If you have a family of four, that means you on average spend $48 a meal when you eat out! And that is for an inexpensive restaurant.
So, buy groceries for a couple days for half that amount of money and have breakfast and lunch in your lovely rental home. If you are enjoying eating in, have a deliciously light and grilled summer themed dinner in your rental home using this recipe and this one here.

Take Advantage of the Beach
When you go on a beach vacation, you don't need expensive activities to have fun. After all, you picked a beach local since you like the beach. So, take advantage of the beach! Enjoy sunset walks along the edge of the ocean, afternoons lying in the warm sand, and a game of beach volleyball in the morning. Take advantage of every bit of free fun that the beach provides for you. Of course, if you do want to do some things off of the beach, check out this guide here.
Are you ready to indulge in that much needed beach vacation, especially since you now know that you can do it no matter what you budget is? Great! Then book with us now! It is time you ditched the daily grind for a little while.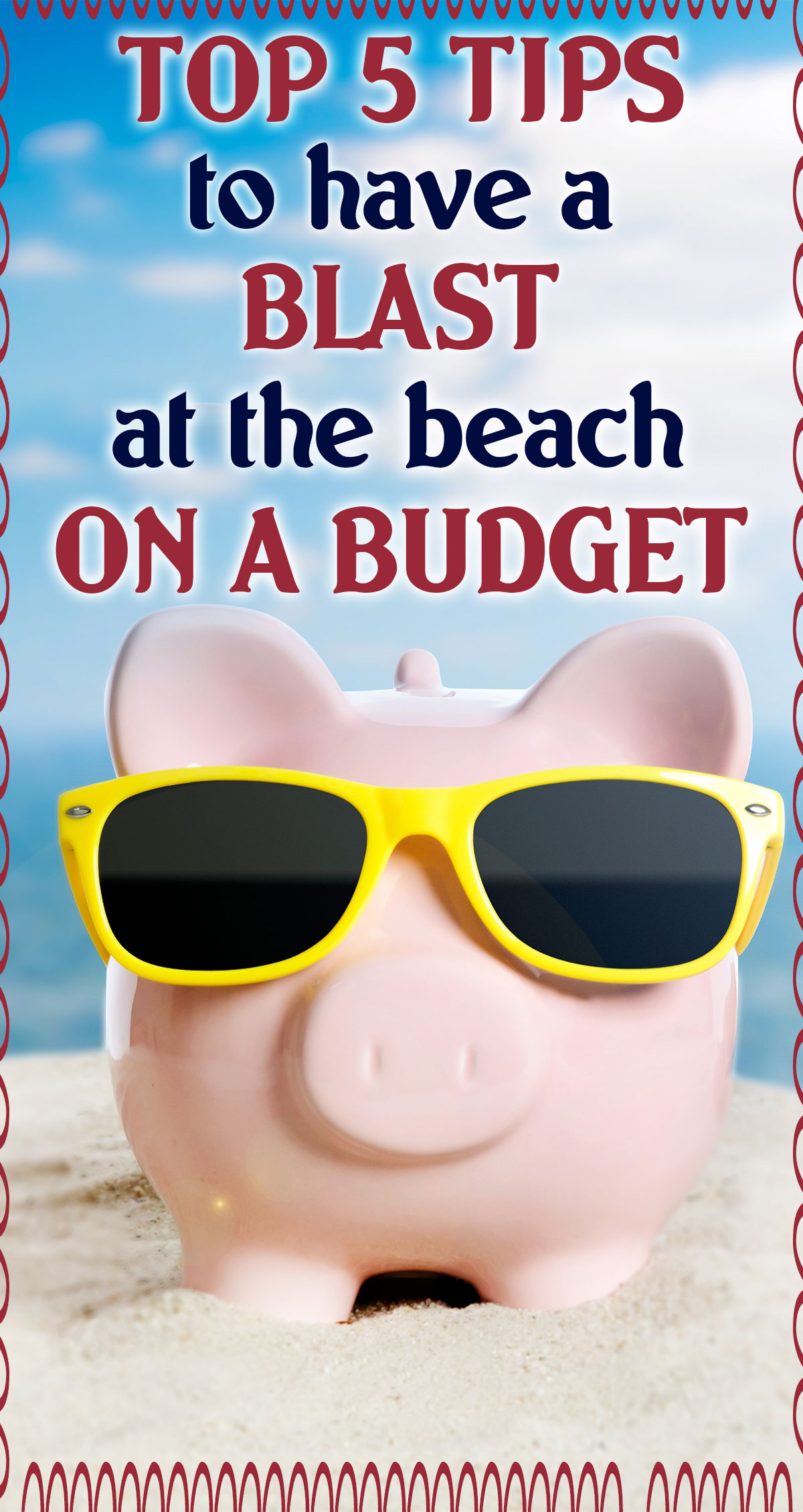 Comment on this post!