---
How to Woo Your Love with Romantic Food
Posted On Monday, February 6, 2017
---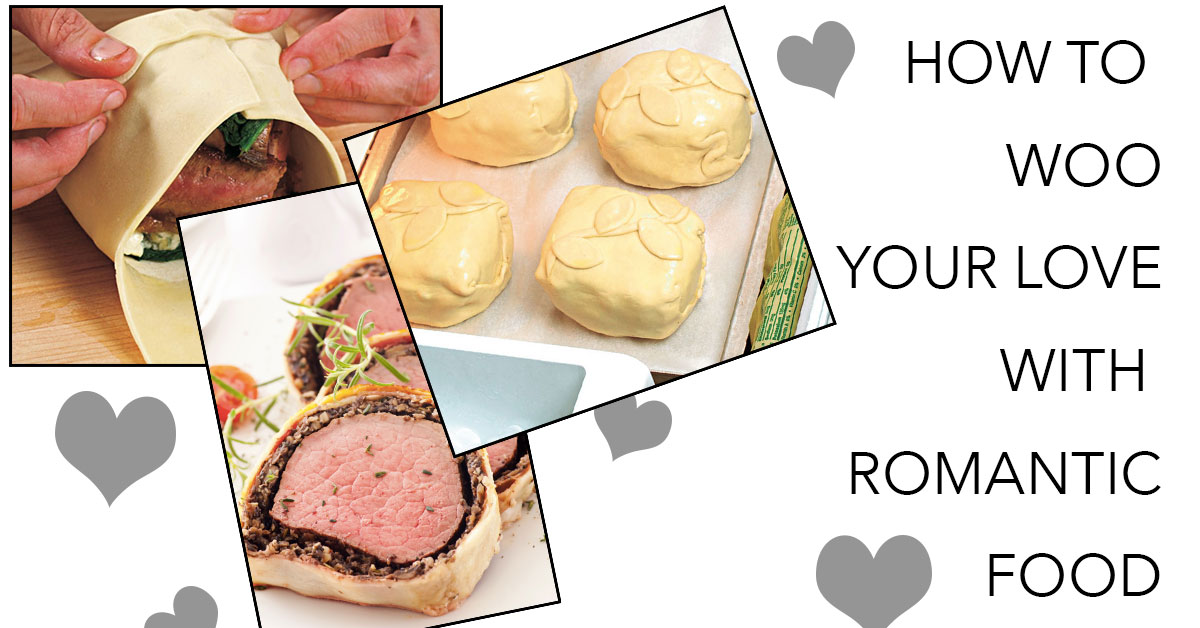 Can you believe that Valentine's Day is nearly upon us? Have you decided what you are going to do for that romantic dinner for two (or for your whole family)? Are you dreading dragging your family to a crowded restaurant only to have the din make your own children act up? Or, if you are without children, maybe you just dread the crowds yourself, wishing you could whisper sweet words to your love but instead find yourself shouting mundane nothings at each other because of the noise.
This year, skip the pain of eating out on a major holiday! Instead, create a romantic haven of peace, quiet, and love in your own dining room. Put on some Ella Fitzgerald, dim the living room lights, and light the candles on your dining room table. Put on your favorite perfume. Relish in being able to hear yourself think and the love of your life talk. Watch the sunset from your own expansive bedroom window with a flute of champagne in your hand. And indulge in some quiet to cook a decadent meal. This Beef Wellington, to be exact.
Make your Valentine's Day even more romantic by getting away to a home away from home with us. A place where you have the excitement of a new place along with the comfort of being in your home.
We hope you have a fabulously romantic Valentine's Day!
The Recipe: Individual Beef Wellingtons with Mushroom, Spinach, and Blue Cheese Filling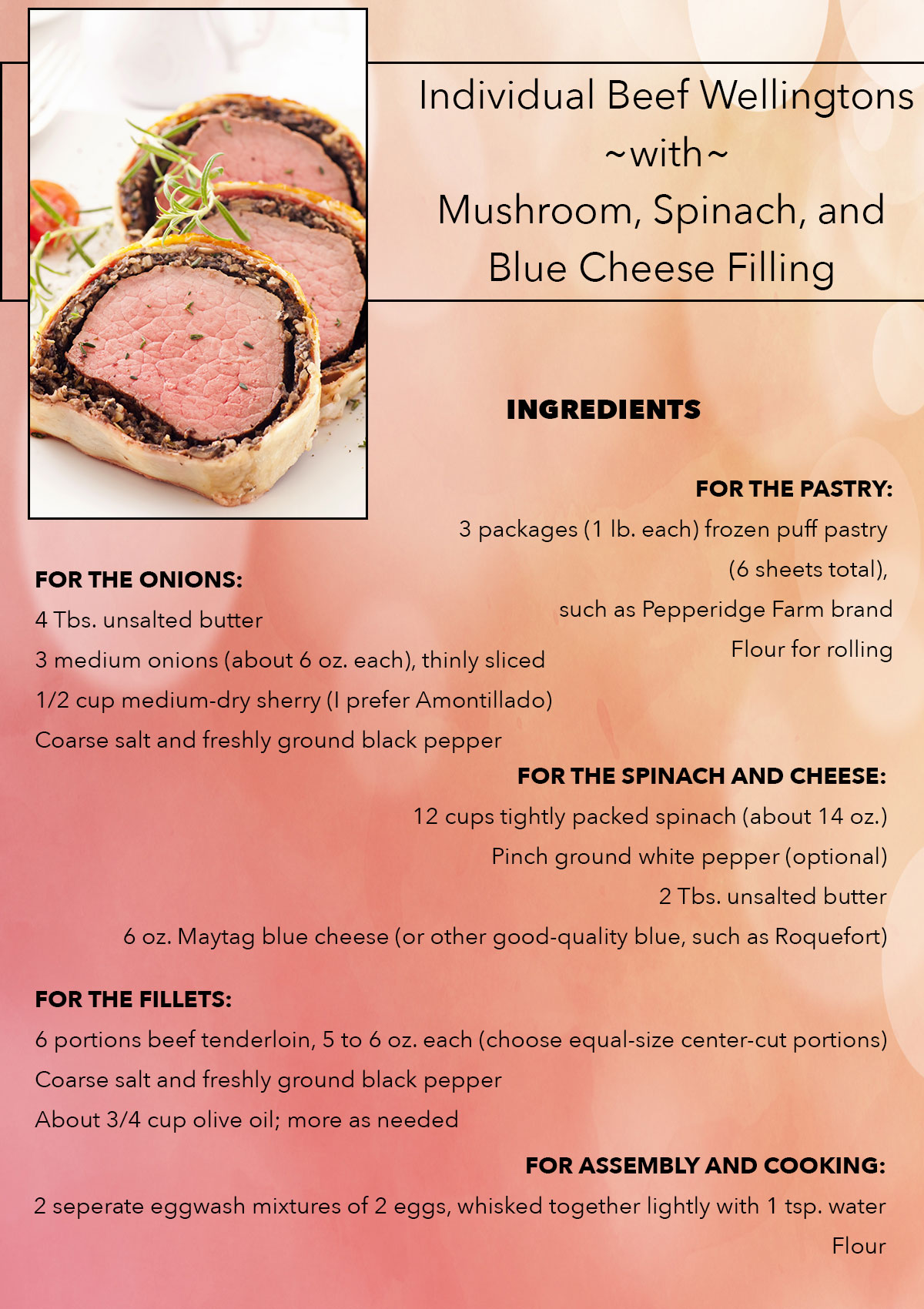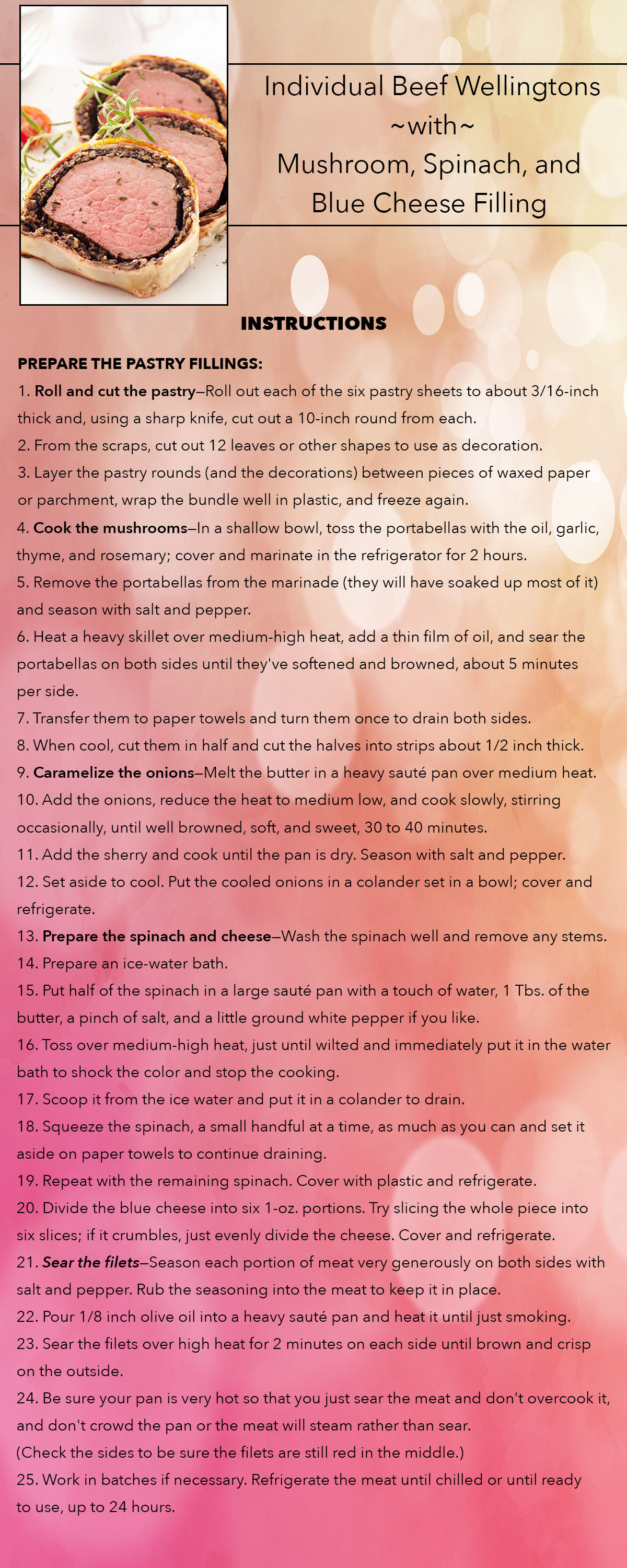 http://www.finecooking.com/recipes/beef_wellington_mushroom_blue_cheese.aspx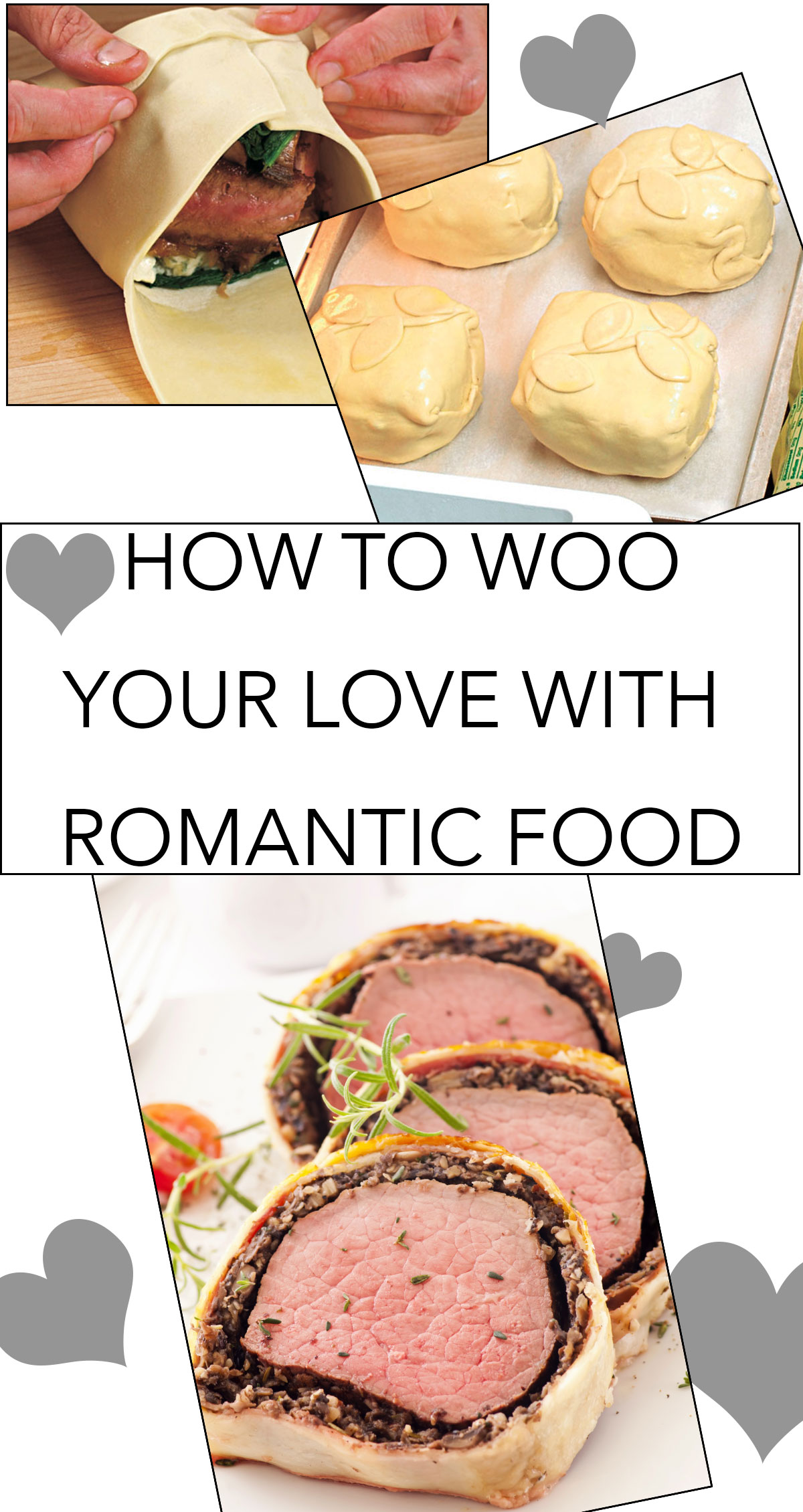 Comment on this post!