---
How to Escape the Cold and Have the Best Southern Vacation
Posted On Monday, February 13, 2017
---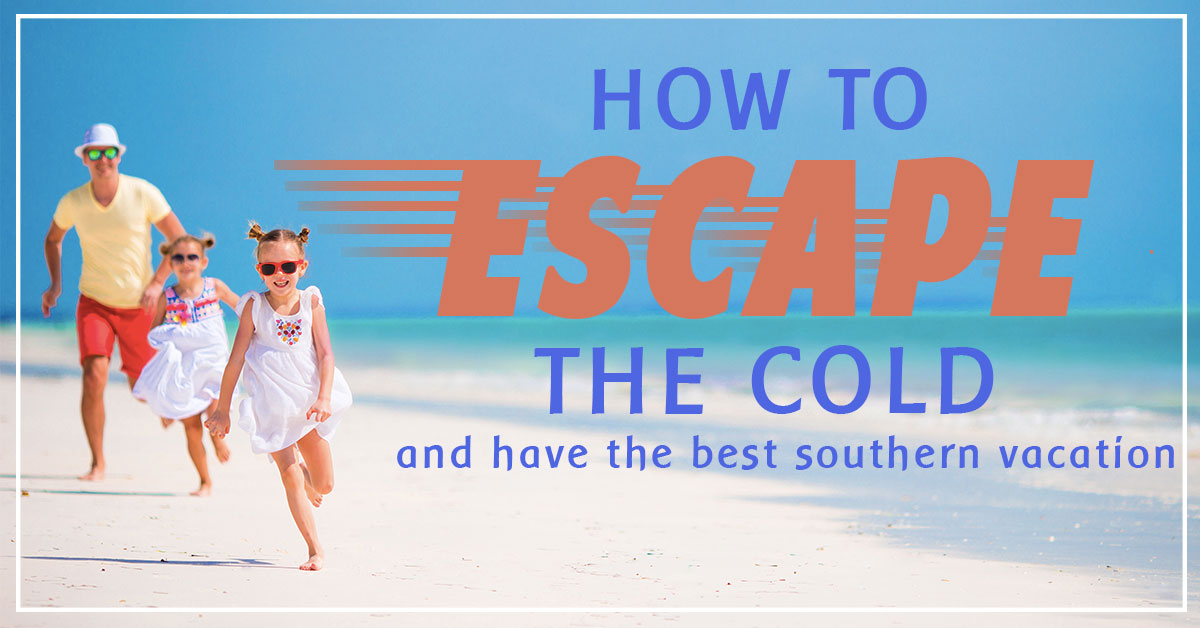 Crystal clouds of snow are sweeping across the frozen whiteness covering any and all discernible landscape features. Grey clouds turn the entire outdoor world the same color. Flat grayness. Nothing more. And there's been no sun for days! Indoors, you are curled up under a mound of blankets drinking as much hot tea as you can handle, desperate for warmth. You're having a hard time getting anything done because you just can't stand to be out from underneath your blanket covers.
There isn't a song bird in sight, the cold weather having chased them all south. You long to bask in the same warmth that they are currently enjoying. To see the sun again! To hear the waves lapping against soft, sandy beaches. Maybe even to watch palm trees wave in the breeze as you leisurely wake up to the sound of the birds who flew south and deserted you up north. But you fear a winter vacation at any beach north of Mexico would be too chilly.
Guess what? You CAN get your heart's desire! It's not too late for a beach vacation right here in the US! In fact, it is the perfect time for a relaxed, rejuvenating beach vacation for you with Sunset Vacations. For something most people don't know is that in the winter the weather is gorgeous and full of sunshine, while the beaches are also empty. Or as close to empty as they ever get. Can you imagine the incredible pleasure of having the beach nearly to yourself? Able to lay out on a warm afternoon without hearing your neighbor's music?
Let us show you how to have a delightful Southern beach vacation here with us in Sunset Beach!

First, You Have to Pack
It is snowing all around you, so you might instinctively start pulling out all of your warm pants, socks, long sleeved shirts, etc. You might not even have your warm weather clothes out in your closet any more if you are one of those incredibly organized people who only keeps one season's worth of clothing in your closet at a time.
Sunset Beach experiences beautiful temperatures in the winter with highs resting in the mid sixties and lows staying around the forties. You can expect sun interspersed with an occasional rain shower. Which means you will want to pack your favorite pair of jeans, some strappy sandals and maybe some loafers, as well as all your favorite shirts with only a light sweater to throw over them. Of course you will still want to bring one coat with you, at least for the trip home to the cold nether regions of the north. Leave all your boots, thick sweaters, hats, and mittens behind you so that you don't end up with too much bulky luggage.

Then, You Have to Get Here
There is an excellent airport in Myrtle Beach, SC, just about an hour away from Sunset Beach. You can get a non-stop flight there from most major cities in the North, including Allentown, PA, Baltimore, Boston, Chicago, Detroit, Long Island, and New York City. American Airlines, Delta, United, and Spirit all fly into the Myrtle Beach International Airport. Once you get into the Myrtle Beach International airport, you will of course need to rent a car so you can get around! Alamo, Avis, Budget, Enterprise, Hertz, and National all have locations filled with rental cars near the airport.
It is just a quick drive up the coast, and then you are home! Well, at least at your home away from home for your vacation!

Now, It's Time to Enjoy Yourself
You need a place to stay in Sunset Beach, of course, which is where we come in! We have all kinds of stunning vacation homes here at Sunset Vacations for every kind of wish list and budget. Our vacation homes are filled with beautiful kitchens that are the perfect spaces for you to be able to whip up whatever amazing dish you want. If you don't feel like cooking, Sunset Beach and the surrounding areas are filled with indulgent restaurants fit for any budget. Check out this blog post here for a list of some scrumptious breakfast spots you won't want to miss. If you love seafood (and who doesn't?) you will want to check out this blog post right here: How to Eat the Best Seafood All Day
We can't wait to have you come visit us in Sunset Beach! You deserve a getaway from the humdrum of daily routine, and from the cold besetting you this winter. It's not to late to take that winter vacation you have been dreaming of with Sunset Vacations! Hurry down and visit. We promise you won't regret it.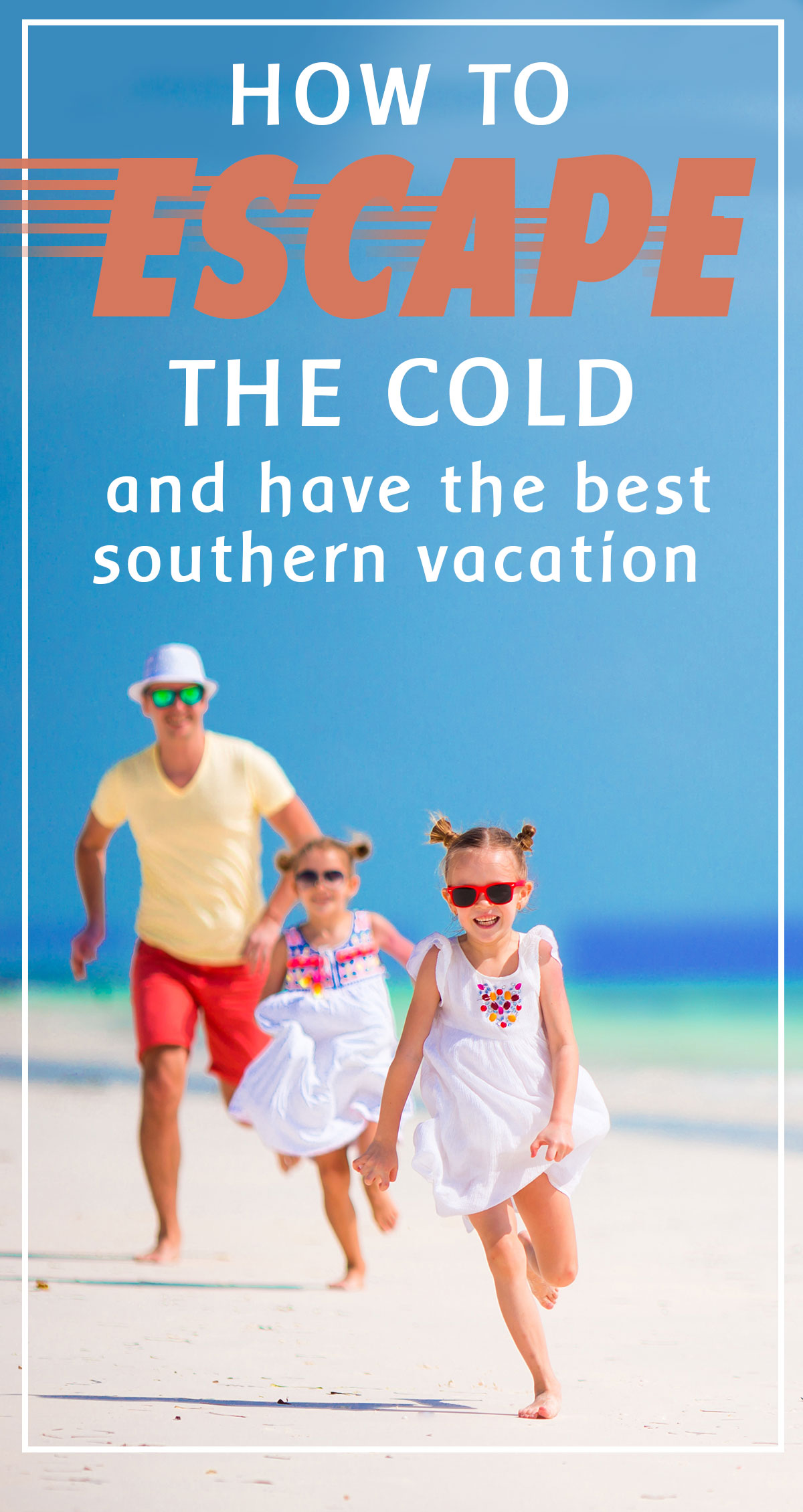 Comment on this post!