---
3 Reasons Why You Need to be in Sunset Beach for Easter
Posted On Monday, April 3, 2017
---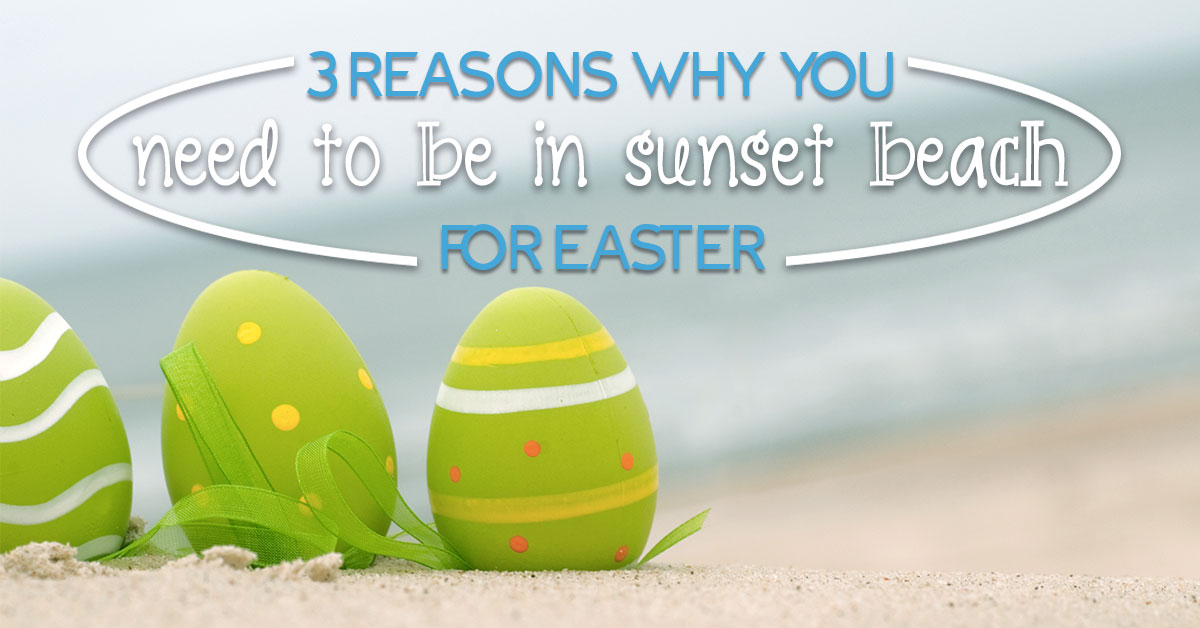 Can you believe that Easter is just around the corner? April 15th to be exact this year! If it wasn't for the gorgeously warm weather, it would be hard to believe that it was even spring yet - this year is just flying by! And, it can be a good thing to have the year fly by, especially if you are longing to reach a goal such as a promotion or your kid's college graduation - whatever it is that you are working towards.
When the year flies by, though, it is hard to remember to take the time to stop, savor each moment, and relish your family. Vacation is a great way to ensure that you get to focus only on family and on making beautiful memories. And holidays are great markers that remind us it is time for a little extra family time…and time for a vacation. Which brings us back to Easter which is so quickly approaching. Let us show you that Sunset Beach, NC, is the perfect place for your family Easter vacation!

Wine Tasting, Easter Edition
Who doesn't like wine, and wine tastings? Seaside Bakery and Wine Shop is a charming little shop, filled with beautiful cakes, pastries and cupcakes. It is also filled with boutique wines, small production wines, and craft beers.
The Seaside Bakery and Wine Shop's weekly Thursday night wine tasting starts at 6:00 PM and lasts till 8:00 PM. The Friday before Easter (Friday, April 13th) they will be unveiling their Easter basket wines. Which will definitely kick your Easter weekend vacation with us off to a good start! Check this page for more information.

Easter at the Old Bridge
Of course, if you are going on an Easter weekend vacation, you want to make sure that you have an Easter Egg Hunt to go on! Especially if you have young children. After all, you can't let them miss all that chocolate, and all that fun.
Sunset Beach has a delightful Easter celebration planned for you! The Old Bridge Preservation Society is ensuring your kids get their fill of Easter fun by sponsoring an Easter Egg Hunt in the Sunset Beach Town Park at 1:00 PM on Saturday, April 15th. There are plenty of games and activities that are scheduled. If you would like more information you can check out this page here and here.

Because You Need to Relax
We have saved this reason for last only because it is the most important reason for you to take a vacation, and why you should take it with us! Sunset Beach is the perfect vacation destination for you because it gives you the peaceful, calm space that you need to relax. Doesn't it sound heavenly to be able to put your feet up on your own private deck, a sweet breeze wafting around you but leaving your hair in place, with nothing but the sound of the waves reaching your ears because your children are sound asleep after running on the beach all day long? This is what you will get on a vacation in Sunset Beach. And this is what you need!
So book your vacation with us now for Easter weekend! You know you long to. And you know a vacation is exactly what you need to set the rest of your spring on the right path. We can't wait to see you!
Comment on this post!