---
Where to Eat the Best Seafood in Sunset Beach, NC
Posted On Monday, February 8, 2021
---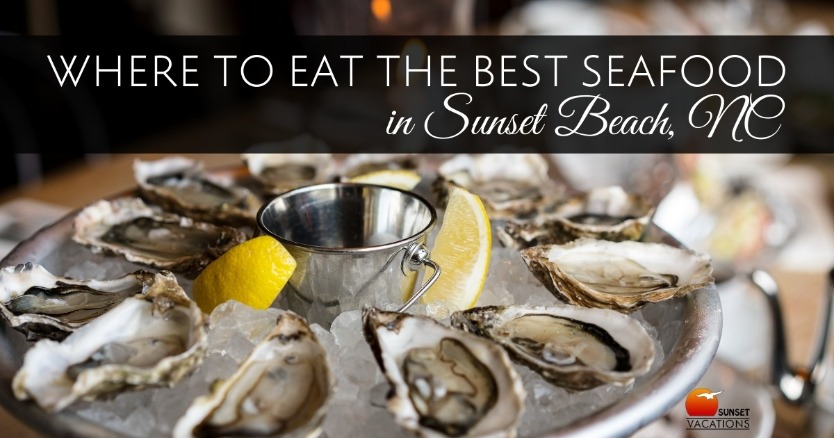 Some of the BEST seafood restaurants in the country are located right here in Brunswick county!
That's right – if delicious, fresh seafood is on your bucket list during your next Sunset Beach vacation, this blog is for you. We are going to tell you about some of our favorite spots to get quality, authentic local seafood cooked with time-honored tradition.
Our neighboring town, Calabash, also known as the "Seafood Capital of the World" - is the best place to get a Calabash-style feast of fried fish, french fries and hush puppies. Our area might also surprise you with great fine-dining options that will knock your socks off. When you dine out in and around Sunset Beach, you are in for a treat.
This local favorite is known for house specialties like meatloaf, oven roasted turkey and dressing, peach cobbler and Calabash-style seafood.
1165 Carlyle St SW, Calabash, NC 28467
910-579-4733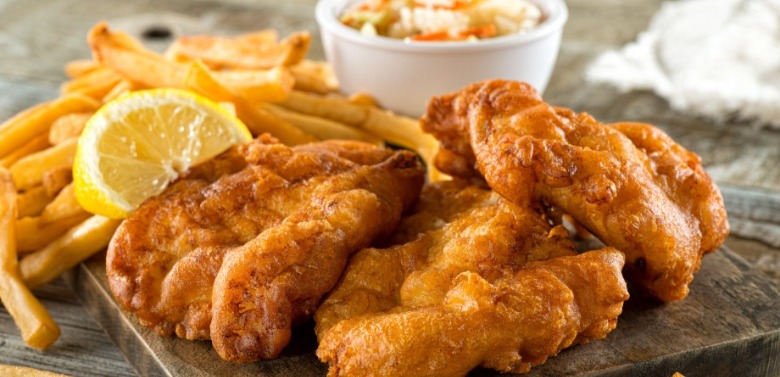 Ella's is a family-owned restaurant featuring casual dining and traditional Calabash-style seafood. "Best hush puppies around!"
1148 River Road, Calabash, NC 28467
(910) 579-6728

The "Hut" has the old fashioned atmosphere of an old diner. They specialize in authentic Calabash style fried seafood. It's a small restaurant but they do a brisk take out business. Your meal will be FRESH and delicious. Here is a review by RoadFood.com! Check out the photos and descriptions for a better idea of your experience at the Calabash Seafood Hut.
1125 River Rd., Calabash, NC
910-579-6723

From Beck's "About" page: "Beck's Restaurant was founded in 1940 by one of the sisters that originally created that famous style of preparing fresh caught seafood that we call "Calabash Style." Beck's Restaurant has been passed down through the generations and is still owned and operated by the same family and continues to serve up the finest seafood on the coast while maintaining the original Calabash Style. Check out these awesome testimonials!
1014 River Rd, Calabash, NC 28467

(910) 579-6776

Famous for Calabash-style seafood, they will also always have a fresh catch of the day. Try the pit roasted oysters, peel & eat shrimp, and enjoy the full bar. Plenty of non-seafood offerings as well!
9931 Nance St, Calabash, NC 28467
910. 579. 6875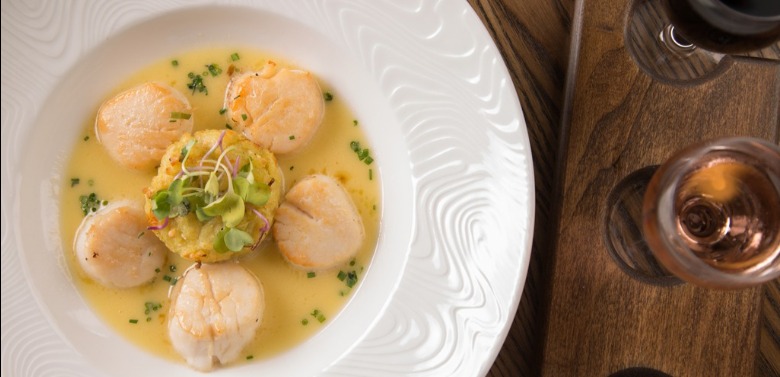 The Boat Landing offers "casual upscale waterfront dining, with incredible views". The are located beside the Wildlife boat ramp in Sunset Beach, and the view from the patio is just perfect whether you visit for lunch or dinner. Their Shrimp & Grits is out-of-this world good!
102 Sunset Blvd N, Sunset Beach, NC 28468
(910) 575-2259

Absolutely delicious food in a beautiful restaurant. Great service, too!
They are most famous for their Shrimp & Grits - an award-winning dish ("The perfect medley of hot cheesy grits mingled with Andouille sausage and topped with tender grilled shrimp. We take it to the next level with our seasoned Veloute sauce sprinkled with bacon bits and scallions.")
You can also grab the fresh catch of the day, and there is always Carolina flounder on the menu. Try the oysters, scallops and lots of non-seafood options as well. Full bar!
1045 River Rd, Calabash, NC 28467
910. 579. 8888

Hungry yet?
Hopefully this list of great Sunset Beach area seafood restaurants will help guide your meal planning for your next vacation! Eating fresh, local food is one of the best parts of going on vacation. The great part about our local restaurants is that they are generally super affordable, with big portions. Need help planning your vacation, or need to book a vacation rental? We can do that. Contact Sunset Vacations at 800-331-6428 or visit our easy to use website to start browsing rentals. See you soon!
What's your favorite Local restaurant?
Did we name it above, or do we need to add one more to our list?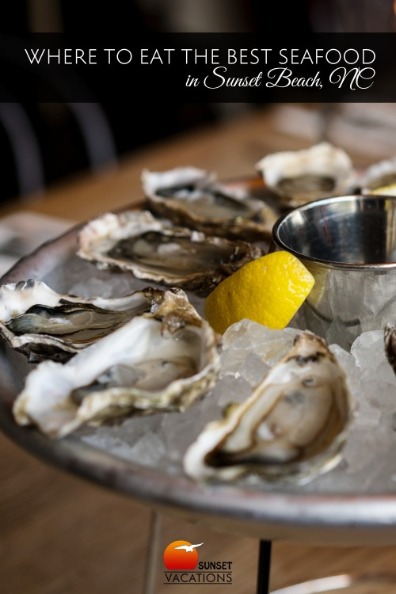 Comment on this post!