---
21 of the Best Books for Your Sunset Beach Vacation
Posted On Monday, May 14, 2018
---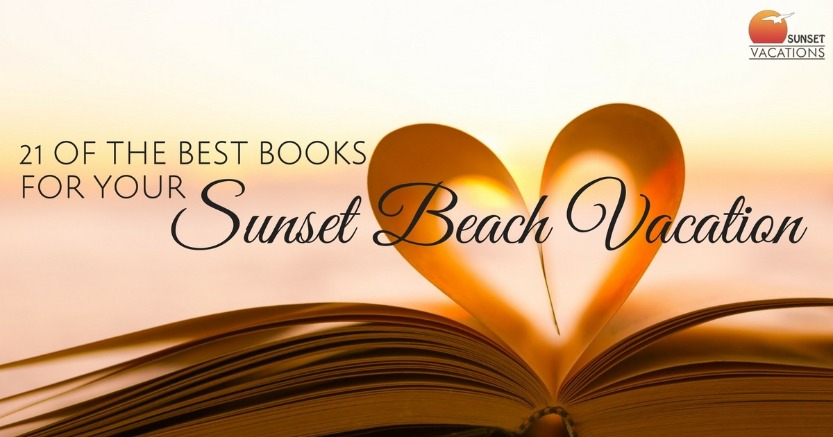 Vacations are a time to kick back, relax, and let your mind wander. In order to help you achieve those leisurely goals as quickly as possible, we've done the research and compiled a list of 21 of the best novels to take along on your Sunset Beach vacation. From scintillating to scandalous, historical to hysterical, book lovers of all persuasions are guaranteed to find something here that will whet their bibliophilic appetites.
Titles are presented in no particular order and are supplemented with publisher's description.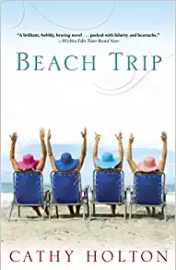 Beach Trip – Cathy Holton
Mel, Sara, Annie, and Lola have traveled diverse paths since their years together at a small Southern liberal arts college during the early 1980s. Mel, a mystery writer living in New York, is grappling with the aftermath of two failed marriages and a stalled writing career. Sara, an Atlanta attorney, struggles with her own slowly unraveling marriage. Annie, a successful Nashville businesswoman married to her childhood sweetheart, can't seem to leave behind the regrets of her youth. And sweet-tempered Lola whiles away her hours - and her husband's money - on little pills that keep her happy.

Now the friends, all in their forties, converge on Lola's lavish North Carolina beach house in an attempt to relive the carefree days of their college years. But as the week wears on and each woman's hidden story is gradually revealed, these four friends learn that they must inevitably confront their shared past, and a secret that threatens to change their bond, and their lives, forever.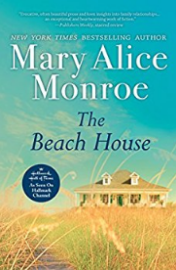 The Beach House – Mary Alice Monroe
Known for her moving characters and emotional honesty, Mary Alice Monroe brings readers a beautifully rendered story that explores the fragile yet enduring bond between mothers and daughters.

Caretta Rutledge thought she'd left her Southern roots and troubled family far behind. But an unusual request from her mother - coming just as her own life is spinning out of control - has Cara heading back to the scenic Lowcountry of her childhood summers.
Before long, the rhythms of the island open her heart in wonderful ways as she repairs the family beach house, becomes a bona fide "turtle lady" and renews old acquaintances long thought lost.
But it is in reconnecting with her mother that she will learn life's most precious lessons - true love involves sacrifice, family is forever and the mistakes of the past can be forgiven.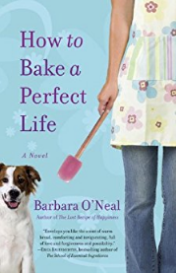 How To Bake A Perfect Life – Barbara O'Neal
Professional baker Ramona Gallagher is a master of an art that has sustained her through the most turbulent times, including a baby at fifteen and an endless family feud. But now Ramona's bakery threatens to crumble around her. Literally. She's one water-heater disaster away from losing her grandmother's rambling Victorian and everything she's worked so hard to build.
When Ramona's soldier son-in-law is wounded in Afghanistan, her daughter, Sophia, races overseas to be at his side, leaving Ramona as the only suitable guardian for Sophia's thirteen-year-old stepdaughter, Katie.

Heartbroken, Katie feels that she's being dumped again - this time on the doorstep of a woman out of practice with mothering. Ramona relies upon a special set of tools - patience, persistence, and the reliability of a good recipe - when rebellious Katie arrives. And as she relives her own history of difficult choices, Ramona shares her love of baking with the troubled girl.
Slowly, Katie begins to find self-acceptance and a place to call home. And when a man from her past returns to offer a second chance at love, Ramona discovers that even the best recipe tastes better when you add time, care, and a few secret ingredients of your own.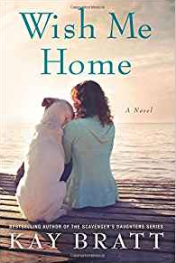 Wish Me Home – Kay Bratt
A hungry, stray dog is the last thing Cara Butter needs. Stranded in Georgia with only her backpack and a few dwindling dollars, she already has too much baggage. Like her twin sister, Hana, who has broken Cara's heart one too many times. After a lifetime of family troubles, and bouncing from one foster home to another, Cara decides to leave it all behind and strike out alone - on foot.
Cara sets off to Florida to see the home of her literary hero, Ernest Hemingway, accompanied only by Hemi, the stray dog who proves to be the perfect travel companion.
But the harrowing trip takes unexpected turns as strangers become friends who make her question everything, and Cara finds that as the journey unfolds, so does her life - in ways she could never imagine.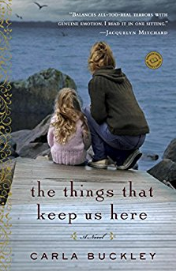 The Things That Keep Us Here – Carla Buckley
Everything seems quiet on Ann Brooks's suburban cul-de-sac. Despite her impending divorce, she's created a happy home and her daughters are adjusting to the change. She feels lucky to be in a supportive community and confident that she can handle any other hardship that life may throw her way. But then, right before Thanksgiving, a crisis strikes that turns everybody's world upside down. Suddenly her estranged husband is forced back onto her doorstep, bringing with him his beautiful graduate assistant.
Trapped inside the house she once called home, confronted by challenges she never could have imagined, Ann must make life-or-death decisions in an environment where the simple act of opening a door to a neighbor could jeopardize all she holds dear.
The choices she makes will impact the lives of those around her irrevocably and linger in the reader's memory in this marvelous first novel, written with authority, grace, and wisdom.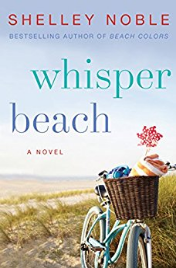 Whisper Beach – Shelley Noble
Fifteen years ago, seventeen-year-old Vanessa Moran fell in love and lost her virginity but not to the same boy. Pregnant, desperate, and humiliated, she fled friends and family and Whisper Beach, New Jersey, never breathing a word about her secret to anyone. She hasn't been back since. Now a professional Manhattan organizer, she returns to the funeral of her best friend's husband. She intends on just paying her respects and leaving - though she can't deny she also wants the town to see how far she's come as a successful business woman. But her plans to make this a short visit fall by the wayside when her girlfriends have other ideas.
Dorie, the owner of the pier's Blue Crab Restaurant where Van and her friends worked as teenagers, needs help. Dorie's roving husband spends every penny they make and now their restaurant is failing.
Joe, the boy Van left behind without an explanation, has never stopped loving her. While he's wary of getting hurt again, he also can't help wondering what would happen if they took up where they left off.
As the summer progresses and the restaurant takes on a new look, trouble comes from unexpected sources. For Van, this summer will test the meaning of friendship and trust - and how far love can bend before it breaks.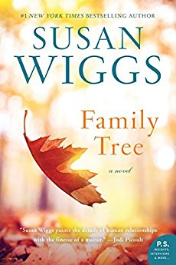 Family Tree – Susan Wiggs
Annie Harlow knows how lucky she is. The producer of a popular television cooking show, she loves her handsome husband and the beautiful Los Angeles home they share. And now, she's pregnant with their first child. But in an instant, her life is shattered. And when Annie awakes from a yearlong coma, she discovers that time isn't the only thing she's lost.
Grieving and wounded, Annie retreats to her old family home in Switchback, Vermont, a maple farm generations old.

There, surrounded by her free-spirited brother, their divorced mother, and four young nieces and nephews, Annie slowly emerges into a world she left behind years ago: the town where she grew up, the people she knew before, the high-school boyfriend turned judge. And with the discovery of a cookbook her grandmother wrote in the distant past, Annie unearths an age-old mystery that might prove the salvation of the family farm.
Family Tree is the story of one woman's triumph over betrayal, and how she eventually comes to terms with her past. It is the story of joys unrealized and opportunities regained. Complex, clear-eyed and big-hearted, funny, sad, and wise, it is a novel to cherish and to remember.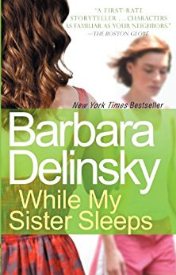 While My Sister Sleeps – Barbara Delinsky
Once again New York Times bestselling author Barbara Delinsky brings us a masterful family portrait, filled with thought-provoking insights into how emotions affect the decisions we make and how letting go can be the hardest thing to do and the greatest expression of love all at the same time.

Molly and Robin Snow are sisters in the prime of life. So when Molly receives the news that Robin has suffered a massive heart attack, the news couldn't be more shocking. At the hospital, the Snow family receives a grim prognosis: Robin may never regain consciousness.
Feelings of guilt and jealousy flare up as Robin's family struggles to cope. It's up to Molly to make the tough decisions, and she soon makes discoveries that shatter some of her most cherished beliefs about the sister she thought she knew.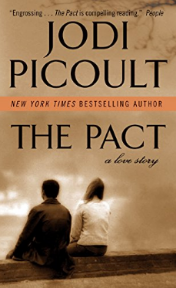 The Pact: A Love Story – Jodi Picoult
From Jodi Picoult, one of the most powerful writers in contemporary fiction, comes a riveting, timely, heartbreaking, and terrifying novel of families in anguish - and friendships ripped apart by inconceivable violence. Until the phone calls came at 3:00 A.M. on a November morning, the Golds and their neighbors, the Hartes, had been inseparable. It was no surprise to anyone when their teenage children, Chris and Emily, began showing signs that their relationship was moving beyond that of lifelong friends.
But now seventeen-year-old Emily has been shot to death by her beloved and devoted Chris as part of an apparent suicide pact - leaving two devastated families stranded in the dark and dense predawn, desperate for answers about an unthinkable act and the children they never really knew.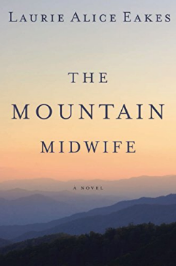 The Mountain Midwife – Laurie Alice Eakes
For nearly two hundred years, women in Ashley Tolliver's family have practiced the art of midwifery in their mountain community. Now she wants to take her skills a step further, but attending medical school means abandoning those women to whom she has dedicated her life, the mountains she loves, and the awakening of her heart.
Ashley Tolliver has tended to the women of her small Appalachian community for years. As their midwife, she thinks she has seen it all. Until a young woman gives birth at Ashley's home and is abducted just as Ashley tries to take the dangerously bleeding mother to the nearest hospital.

Now Ashley is on a mission to find the woman and her newborn baby . . . before it's too late.
Hunter McDermott is on a quest - to track down his birth mother. After receiving more media attention than he could ever want for being in the right place at the right time, he receives a mysterious phone call from a woman claiming to be his mother. Hunter seeks out the aid of the local midwife in the mountain town where the phone call originated - surely she can shed some light on his own family background.

Ashley isn't prepared for the way Hunter's entrance into her world affects her heart and her future. He reignites dreams of having her own family that she has long put aside in favor of earning her medical degree and being able to do even more for her community. But is it commitment to her calling or fear of the unknown that keeps her feet firmly planted in the Appalachian soil? Or is it something more - fear of her growing feelings for Hunter - that makes her hesitant to explore the world beyond the mountains?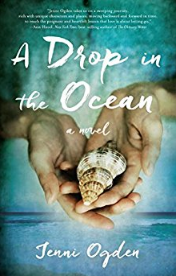 A Drop In The Ocean – Jenni Ogden

On her 49th birthday, Anna Fergusson, Boston neuroscientist and dedicated introvert, arrives at an unwanted crossroads when the funding for her research lab is cut. With her confidence shattered and her future uncertain, on impulse she rents a cabin for a year on Australia's Great Barrier Reef. However Turtle Island, alive with sea birds and nesting Green turtles, is not the retreat she expected. Here she finds love - for the eccentric islanders who become her family; for Tom, the laid-back turtle whisperer; and for the turtles whose ancient mothering instincts move her to tears.
But Anna finds that even on her idyllic drop in the ocean there is pain, and as the months fly past her dream for a new life is threatened by a darkness that challenges everything she has come to believe about the power of love.
Evocative and thought-provoking, A Drop in the Ocean is a story about second chances and hard lessons learned in the gentlest of ways.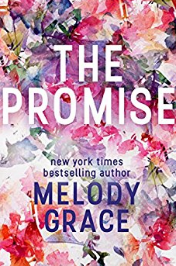 The Promise – Melody Grace
Perfect for fans of 'Me Before You' and 'The Fault in Our Stars', 'The Promise' brings together two people searching for a love that can overcome tragedy. A heartbreakingly romantic novel that challenges us to live - and love - every day as if it were our last.
"Promise me one thing. Promise me you'll live."

Claire Fortune arrives in Boston with an old notebook and her best friend's dying wish - to finish the scribbled bucket list that Hope didn't have time to complete.

Moment by moment, Claire builds a life she never dreamed of - until Theo walks into the coffee-shop one crisp September afternoon, and her careful plans scatter on the winds.
Sometimes a chance meeting can change a life forever. Sometimes fate knows exactly what we need.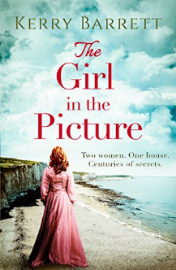 The Girl In The Picture – Kerry Barrett
Two women. One house. Centuries of secrets.
East Sussex Coast, 1855
Violet Hargreaves is the lonely daughter of a widowed industrialist, and an aspiring Pre-Raphaelite painter. One day, the naïve eighteen-year-old meets the mysterious and handsome Edwin on the beach. He promises her a world beyond the small coastal village she's trapped in. But after she ignores warnings about Edwin, a chain of terrible events begins to unfold for Violet…
East Sussex Coast, 2016
For thriller-writer Ella Daniels, the house on the cliff, where she's moved with her young family, is the perfect place to overcome writer's block. But there's a strange atmosphere that settles once they move in - and Ella's intrigued when she hears stories of brutal murders in the house next door more than 150 years ago. When Ella uncovers a portrait of a beautiful young girl named Violet Hargreaves, who went missing at the same time as the horrific crimes, she becomes determined to find out what happened. And in trying to lay Violet's ghost to rest, Ella must face ghosts of her own…
This haunting timeslip tale is perfect for fans of Kate Riordan, Tracy Rees, Kate Morton and Lucinda Riley.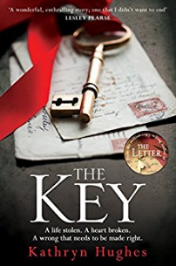 The Key – Kathryn Hughes
Turn The Key and unlock the past...
1956
It's Ellen Crosby's first day as a student nurse at Ambergate County Lunatic Asylum. When she meets a young woman committed by her father, and a pioneering physician keen to try out the various 'cures' for mental illness, little does Ellen know that a choice she will make is to change all their lives for ever...
2006
Sarah is drawn to the abandoned Ambergate Asylum. Whilst exploring the old corridors she discovers a suitcase belonging to a female patient who was admitted fifty years earlier. The shocking contents lead Sarah to unravel a forgotten story of tragedy, lost love and an old wrong that only she may have the power to put right . . .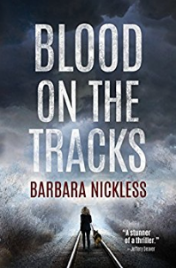 Blood On The Tracks – Barbara Nickless
A young woman is found brutally murdered, and the main suspect is the victim's fiancé, a hideously scarred Iraq War vet known as the Burned Man. But railroad police Special Agent Sydney Rose Parnell, brought in by the Denver Major Crimes unit to help investigate, can't shake the feeling that larger forces are behind this apparent crime of passion.
In the depths of an icy winter, Parnell and her K9 partner, Clyde - both haunted by their time in Iraq - descend into the underground world of a savage gang of rail riders.
There, they uncover a wide-reaching conspiracy and a series of shocking crimes. Crimes that threaten everything Parnell holds dear.
As the search for the truth puts her directly in the path of the killer, Parnell must struggle with a deadly question: Can she fight monsters without becoming one herself?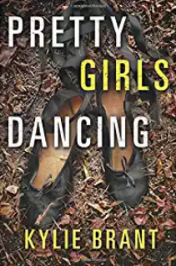 Pretty Girls Dancing – Kylie Brant
Years ago, in the town of Saxon Falls, young Kelsey Willard disappeared and was presumed dead. The tragedy left her family with a fractured life - a mother out to numb the pain, a father losing a battle with his own private demons, and a sister desperate for closure. But now another teenage girl has gone missing.
It's ripping open old wounds for the Willards, dragging them back into a painful past, and leaving them unprepared for where it will take them next.
Bureau of Criminal Investigation agent Mark Foster has stumbled on uncanny parallels in the lives of the two missing girls that could unlock clues to a serial killer's identity. That means breaking down the walls of the Willards' long-guarded secrets and getting to a truth that is darker than he bargained for. Now, to rescue one missing girl, he must first solve the riddles that disappeared with another: Kelsey Willard herself. Dead or alive, she is his last hope.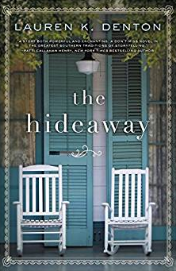 The Hideaway – Lauren K. Denton
When her grandmother's will wrenches Sara back home, she learns more about Margaret Van Buren in the wake of her death than she ever knew in life.
After her last remaining family member dies, Sara Jenkins goes home to The Hideaway, her grandmother Mags's ramshackle B&B in Sweet Bay, Alabama. She intends to quickly tie up loose ends then return to her busy life and thriving antique shop in New Orleans. Instead, she learns Mags has willed The Hideaway to her and charged her with renovating it - no small task considering her grandmother's best friends, a motley crew of senior citizens, still live there.
Rather than hurrying back to New Orleans, Sara stays in Sweet Bay and begins the biggest house-rehabbing project of her career. Amid drywall dust, old memories, and a charming contractor, she discovers that slipping back into life at The Hideaway is easier than she expected.
Then she discovers a box Mags left in the attic with clues to a life Sara never imagined for her grandmother. With help from Mags's friends, Sara begins to piece together the mysterious life of bravery, passion, and choices that changed her grandmother's destiny in both marvelous and devastating ways.
When an opportunistic land developer threatens to seize The Hideaway, Sara is forced to make a choice - stay in Sweet Bay and fight for the house and the people she's grown to love or leave again and return to her successful but solitary life in New Orleans.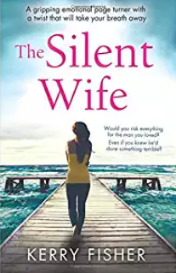 The Silent Wife – Kerry Fisher
Would you risk everything for the man you loved? Even if you knew he'd done something terrible?
'A heart-wrenching and gripping tale. I was hooked from the very first page.' Write Escape
Lara's life looks perfect on the surface. Gorgeous doting husband Massimo, sweet little son Sandro and the perfect home. Lara knows something about Massimo. Something she can't tell anyone else or everything he has worked so hard for will be destroyed: his job, their reputation, their son. This secret is keeping Lara a prisoner in her marriage.
Maggie is married to Massimo's brother Nico and lives with him and her troubled stepdaughter. She knows all of Nico's darkest secrets - or so she thinks. Then one day she discovers a letter in the attic which reveals a shocking secret about Nico's first wife. Will Maggie set the record straight or keep silent to protect those she loves?
For a family held together by lies, the truth will come at a devastating price.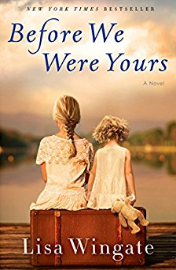 Before We Were Yours – Lisa Wingate
Memphis, 1939. Twelve-year-old Rill Foss and her four younger siblings live a magical life aboard their family's Mississippi River shantyboat. But when their father must rush their mother to the hospital one stormy night, Rill is left in charge - until strangers arrive in force. Wrenched from all that is familiar and thrown into a Tennessee Children's Home Society orphanage, the Foss children are assured that they will soon be returned to their parents - but they quickly realize the dark truth. At the mercy of the facility's cruel director, Rill fights to keep her sisters and brother together in a world of danger and uncertainty.
Aiken, South Carolina, present day. Born into wealth and privilege, Avery Stafford seems to have it all: a successful career as a federal prosecutor, a handsome fiancé, and a lavish wedding on the horizon. But when Avery returns home to help her father weather a health crisis, a chance encounter leaves her with uncomfortable questions and compels her to take a journey through her family's long-hidden history, on a path that will ultimately lead either to devastation or to redemption.
Based on one of America's most notorious real-life scandals - in which Georgia Tann, director of a Memphis-based adoption organization, kidnapped and sold poor children to wealthy families all over the country - Lisa Wingate's riveting, wrenching, and ultimately uplifting tale reminds us how, even though the paths we take can lead to many places, the heart never forgets where we belong.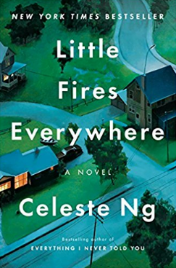 Little Fires Everywhere – Celeste Ng
From the bestselling author of Everything I Never Told You, a riveting novel that traces the intertwined fates of the picture-perfect Richardson family and the enigmatic mother and daughter who upend their lives.
In Shaker Heights, a placid, progressive suburb of Cleveland, everything is planned - from the layout of the winding roads, to the colors of the houses, to the successful lives its residents will go on to lead. And no one embodies this spirit more than Elena Richardson, whose guiding principle is playing by the rules.
Enter Mia Warren - an enigmatic artist and single mother - who arrives in this idyllic bubble with her teenaged daughter Pearl, and rents a house from the Richardsons. Soon Mia and Pearl become more than tenants: all four Richardson children are drawn to the mother-daughter pair. But Mia carries with her a mysterious past and a disregard for the status quo that threatens to upend this carefully ordered community.
When old family friends of the Richardsons attempt to adopt a Chinese-American baby, a custody battle erupts that dramatically divides the town - and puts Mia and Elena on opposing sides. Suspicious of Mia and her motives, Elena is determined to uncover the secrets in Mia's past. But her obsession will come at unexpected and devastating costs.
Little Fires Everywhere explores the weight of secrets, the nature of art and identity, and the ferocious pull of motherhood - and the danger of believing that following the rules can avert disaster.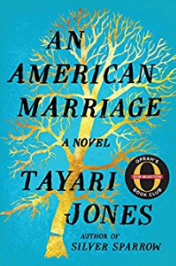 An American Marriage – Tayari Jones
Newlyweds Celestial and Roy are the embodiment of both the American Dream and the New South. He is a young executive, and she is an artist on the brink of an exciting career. But as they settle into the routine of their life together, they are ripped apart by circumstances neither could have imagined. Roy is arrested and sentenced to twelve years for a crime Celestial knows he didn't commit. Though fiercely independent, Celestial finds herself bereft and unmoored, taking comfort in Andre, her childhood friend, and best man at their wedding.
As Roy's time in prison passes, she is unable to hold on to the love that has been her center. After five years, Roy's conviction is suddenly overturned, and he returns to Atlanta ready to resume their life together.
This stirring love story is a profoundly insightful look into the hearts and minds of three people who are at once bound and separated by forces beyond their control. An American Marriage is a masterpiece of storytelling, an intimate look deep into the souls of people who must reckon with the past while moving forward - with hope and pain - into the future
Bonus! More book suggestions!
Are you looking for something a little less book club and a little more action-packed? Try one of these three titles instead!
Origin, by Dan Brown

Bilbao, Spain

Robert Langdon, Harvard professor of symbology and religious iconology, arrives at the ultramodern Guggenheim Museum Bilbao to attend a major announcement - the unveiling of a discovery that "will change the face of science forever." The evening's host is Edmond Kirsch, a forty-year-old billionaire and futurist whose dazzling high-tech inventions and audacious predictions have made him a renowned global figure. Kirsch, who was one of Langdon's first students at Harvard two decades earlier, is about to reveal an astonishing breakthrough . . . one that will answer two of the fundamental questions of human existence.

As the event begins, Langdon and several hundred guests find themselves captivated by an utterly original presentation, which Langdon realizes will be far more controversial than he ever imagined. But the meticulously orchestrated evening suddenly erupts into chaos, and Kirsch's precious discovery teeters on the brink of being lost forever. Reeling and facing an imminent threat, Langdon is forced into a desperate bid to escape Bilbao. With him is Ambra Vidal, the elegant museum director who worked with Kirsch to stage the provocative event. Together they flee to Barcelona on a perilous quest to locate a cryptic password that will unlock Kirsch's secret.

Navigating the dark corridors of hidden history and extreme religion, Langdon and Vidal must evade a tormented enemy whose all-knowing power seems to emanate from Spain's Royal Palace itself . . . and who will stop at nothing to silence Edmond Kirsch. On a trail marked by modern art and enigmatic symbols, Langdon and Vidal uncover clues that ultimately bring them face-to-face with Kirsch's shocking discovery . . . and the breathtaking truth that has long eluded us.

Origin is stunningly inventive - Dan Brown's most brilliant and entertaining novel to date.

Red Sparrow, by Jason Matthews

From the New York Times bestselling author and veteran CIA officer Jason Matthews comes the electrifying modern spy thriller Red Sparrow.

In contemporary Russia, state intelligence officer Dominika Egorova has been drafted to become a "Sparrow" - a spy trained in the art of seduction to elicit information from their marks. She's been assigned to Nathaniel Nash, a CIA officer who handles the organization's most sensitive penetration of Russian intelligence. The two young intelligence officers, trained in their respective spy schools, collide in a charged atmosphere of tradecraft, deception and, inevitably, a forbidden spiral of carnal attraction that threatens their careers and the security of America's valuable mole in Moscow.

For fans of John le Carré and Ian Fleming and featuring "high-level espionage, pulse-pounding danger, sex, double agents, and double crosses" (Nelson DeMille), Red Sparrow is a timely and electrifying thriller that is impossible to put down.

Use of Force, by Brad Thor

From #1 New York Times bestselling author Brad Thor.

As a storm rages across the Mediterranean Sea, a terrifying distress call is made to the Italian Coast Guard. Days later, a body washes ashore.

Identified as a high value terrorism suspect (who had disappeared three years prior), his name sends panic through the Central Intelligence Agency. Where was he headed? What was he planning? And could he be connected to the "spectacular attack" they have been fearing all summer?

In a race against time, the CIA taps an unorthodox source to get answers: Navy SEAL turned covert counter-terrorism operative, Scot Harvath.

Hired on a black contract, Harvath will provide the deniability the United States needs, while he breaks every rule along the way.

Packed with pulse-pounding action, fascinating characters, and electrifying intrigue, Brad Thor does it again and proves why he is known around the world as the "Master of Thrillers."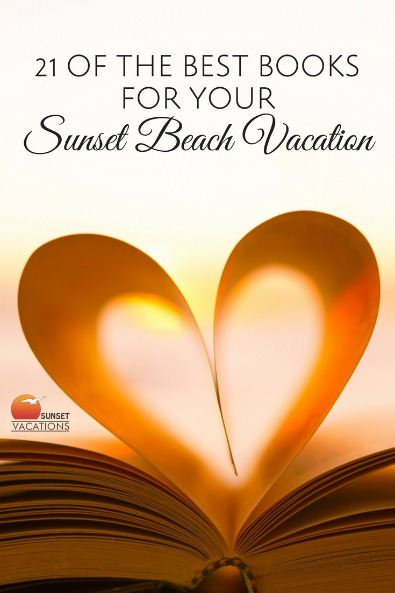 Did we help you find your next great beach read? Please SHARE this post with your friends on social media so we can help them too!
Comment on this post!