---
5 Excellent Ways to Stay Fit on the Beach
Posted On Monday, August 28, 2017
---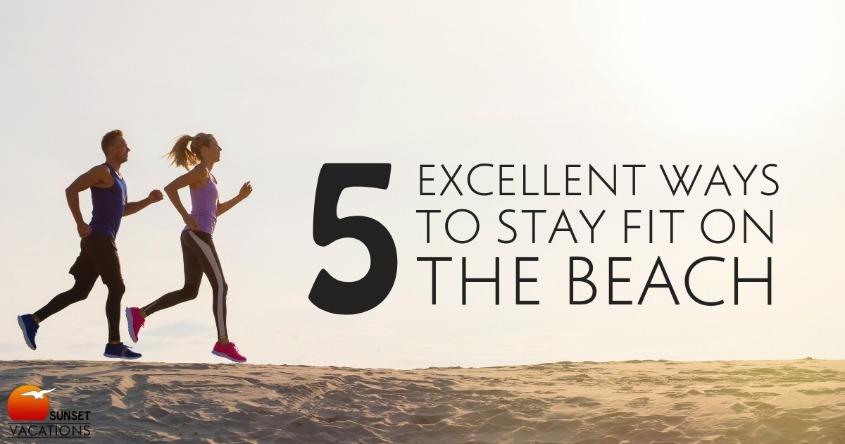 ** This post was originally published in August 2017. It was updated for relevant content and information in August of 2019 **
Oh, the delight of getting to finally take that beach vacation you have been longing for! You have been planning. Saving money. Working out. Dieting, even? All so you can fit into your favorite swim suit and indulge in every beach treat you have been craving in anticipation of your well-deserved vacation in Sunset Beach, NC.
However, after working so hard to get "beach-ready" for your vacation, you probably don't want to let it all go as soon as you arrive. Is it possible to enjoy your vacation while maintaining your healthy eating habits and fitness goals? Yep! It sure is. Here are five fun and easy ways to stay fit on your Sunset Beach vacation.
1. Take a walk in the sand
We all know that walking is great, low-impact aerobic exercise, especially if you walk quickly! Walking is a simple, calorie-burning exercise that you can carry anywhere, including Sunset Beach... no special equipment required. What you might not know is that walking in the sand burns up twice as much energy as walking on pavement! This means that it is easier to stay in shape at the beach than to get in shape before the beach!
You can check out this article if you would like to read more.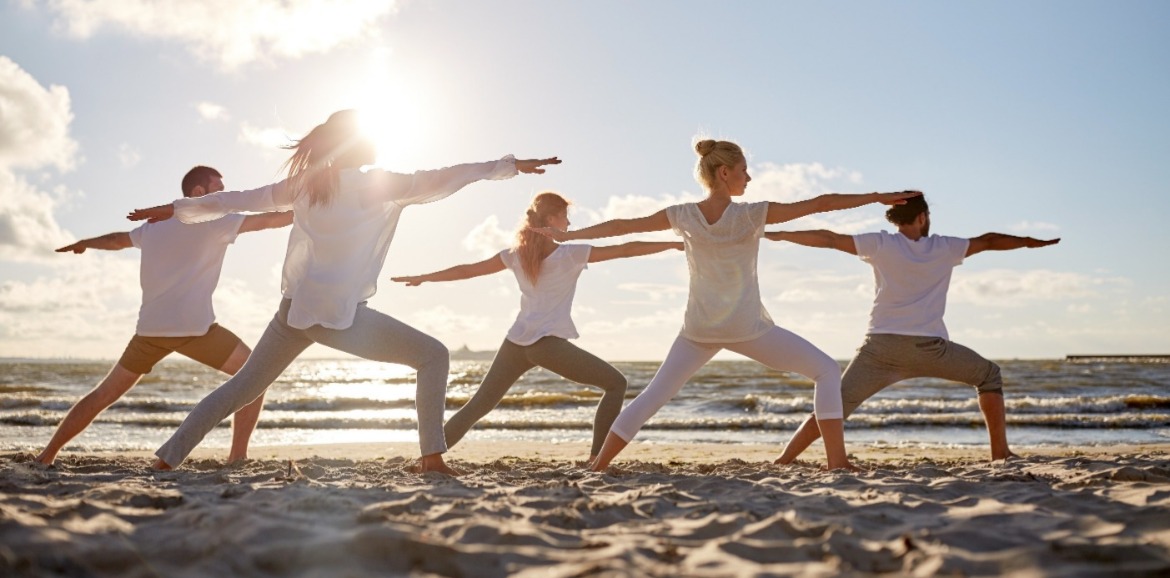 2. Yoga or Pilates on the beach
Yoga is a beautiful, relaxing, and strengthening form of exercise that almost anyone can do. The fact that it is relaxing and that the poses are constantly changing means that it is a great exercise to try, even if you don't usually like exercising. Yoga in Sunset Beach is a special treat you can attempt next time you are in town. If you would like to do some sun salutations and core-strengthening flows in the warm sand, check out
Ocean Isle Beach Yoga
! If you have a large family party or girls weekend away and want some private yoga sessions, then check out
Private Yoga with Jennifer
.
3. An early morning jog
Jogging is a wonderful exercise no matter where you are (as long as you are properly equipped). It gets your heart pumping and muscles working hard. We already learned that walking on the sand burns more calories, and the same is true for jogging! Running barefoot in the sand is excellent for strengthening your feet and ankles - something that can really level up your workout! It's possible to develop shin splints or sore feet when walking or running in loose sand, so take it slow. You can read more about the benefits of jogging in loose sand, and how to do it safely,
here
.
4. Go for a swim
Summer is the perfect time to swim in the warm, salty waters of the Atlantic Ocean. If it isn't summer when you visit us in Sunset Beach, you can always get your feet wet in the surf if you feel like braving the cold!
You might be surprised how much exercise you are getting when you play in the surf ... no formal strokes needed.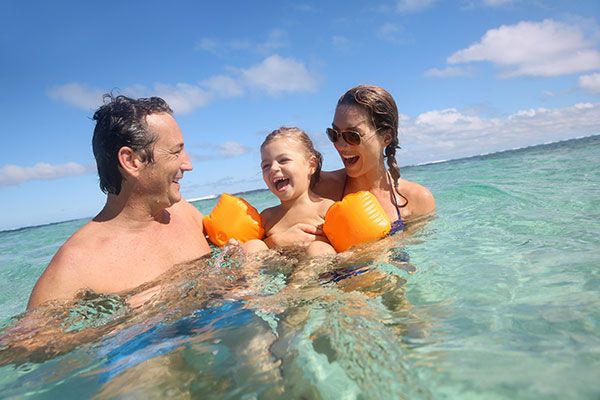 5. Rent a bike, kayak or paddleboard
It's so fun to try something new on vacation, and if you are looking for a way to combine your workout with some serious fun, Sunset Beach has the answer! Try renting a bike to explore our cute little town. Park in front of a shop, look around, get some ice cream, and see Sunset Beach in a whole new way.
Renting a kayak or paddleboard is certainly something you don't do every day at home... so now is the time to give it a try. Get a great upper body workout as you enjoy our gorgeous waterways. Win win!
There are plenty of other fun-filled activities that will get your heart pumping while dialing up the adventure. Read our blog about the best ways to have an adventure-packed vacation to learn more.
Sunset Beach Is the Place For an Adventure Packed Vacation
Having fun and keeping fit go hand in hand here in Sunset Beach. The natural landscape of a beach town lends itself perfectly to staying active, fit and healthy - even during your vacation. We can't wait to see you having fun with your friends and family!
Comment on this post!