---
5 Unique and Fun Activities to Try On the Beach
Posted On Monday, October 26, 2020
---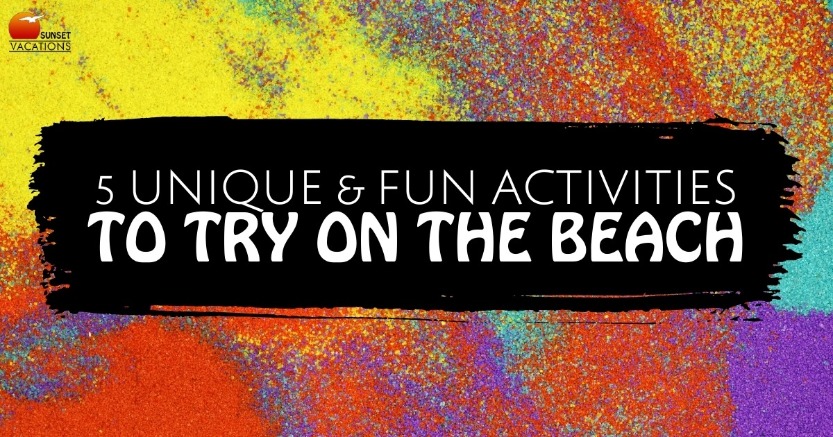 Fun at the beach is more than just sandcastles.
Today we are going to give you 5 cool activities you can try next time you visit Sunset Beach. They are fun, cheap, and sure to entertain! Just steps from your Sunset Beach vacation rental, the beach provides the perfect canvas for some super cool adventures.
Color the sand
Grab some non-toxic food coloring (you know, the kind you use to make frosting or dye Easter Eggs) and add it to beach sand. You will love creating colorful sand art!
Bring some buckets down to the beach (or ziptop baggies would work as well) to mix your sand with the food coloring. Then, use your colored sand to build sand castles, spell out a message, or just mix and play.
You could also bring some sand back to your vacation rental and create your colors there!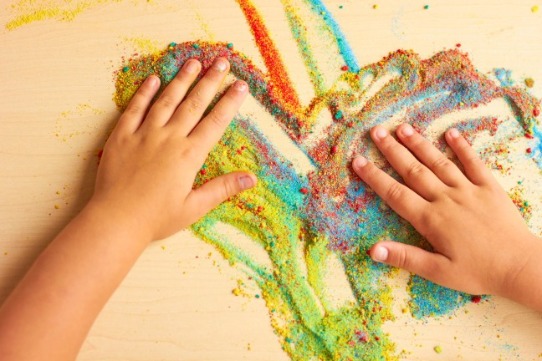 Draw on your shadows
This is just hilarious! Have your group stand around in a circle on a sunny day, grab a stick and draw some silly faces!
You can really get creative with this.
Draw your outlines in the sand, then add bikinis, hats, and sunglasses.
Or, have someone actually lie down in the sand and draw around them.
Use the "props" the beach has provided (like sea grass, seashells, and rocks) to add eyes, ears, and hair.
Don't forget to document your creativity with plenty of silly photos. Add them to your vacation scrapbook!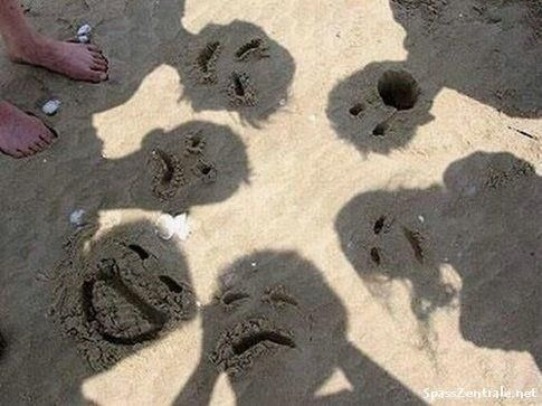 Plaster of Paris "Sand Prints"
The blog Beautyandbedlam.com outlines exactly how to create fun handprints, footprints, or any shape right in the sands of Sunset Beach!
Plaster of Paris is cheap and easy to find just about anywhere (like Walmart). Just grab some buckets, have the kids push down hard in the sand with their feet or hands. Then, pour in the mixture of plaster and water and wait an hour. Make sure you do this where the ocean won't creep up on you!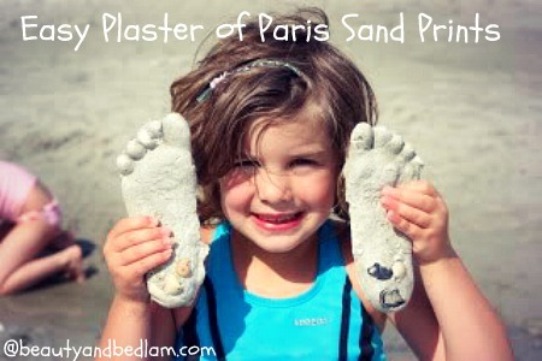 Beach Bowling
Look at this easy idea from mom.com:
All you need is a sturdy little shovel and a few balls and you have an easy beach game ready to go.
Head to where the sand is packed down enough to hold its shape (but not so far down that your holes will fill with water).
They recommend using a slightly heavier type of ball (like a tennis ball) so they don't blow away in the wind. Roll the tennis balls towards the holes and award points for each one (make the holes different sizes for added challenge).
Give prizes for winners to up the stakes!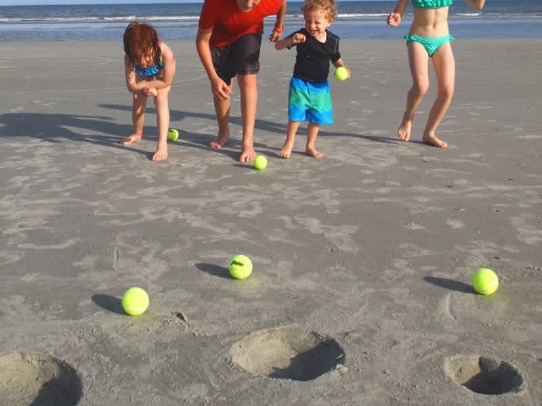 Drop some science
Kids love science experiments, especially when they are related to the beach. In a previous blog we outlined exactly how to complete three simple experiments:
Make a seashell disappear
Make slime out of sand
Salt water density experiment
Read the blog here: What Happens When Beach and Science Meet? Easy Experiments Kids Love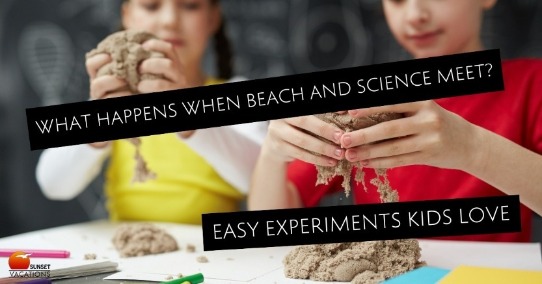 There is so much fun to be had when you visit Sunset Beach, North Carolina, even if you are here during the off season. Some would even argue that fall and winter are the best time to visit. Are you looking to book a vacation rental for your family or friend group? Need to get away from the realities of work and home? We would love to help you plan a Sunset Beach vacation. Please click here to get started.
Comment on this post!