---
How to Have the Best Memorial Day Ever in Sunset Beach
Posted On Monday, May 15, 2017
---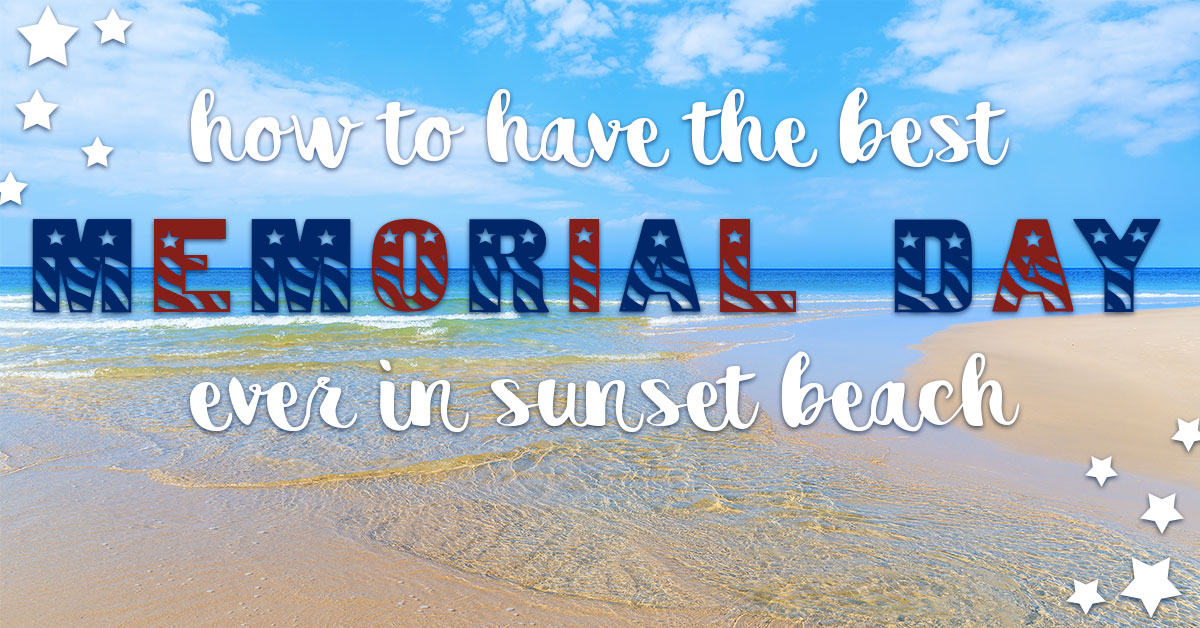 Memorial Day! It is just around the corner. Can you believe it? It means that summer is almost here, and that it is time to lock down those Memorial Day plans in Sunset Beach before it is too late! 
What do you think of when you think of Memorial Day? A day filled with family, friends, and fun? Backyard barbecues? Outdoor active fun on the beach, maybe diving into the sand after a volleyball? Well, guess what? You can find all of that and more here in Sunset Beach! Sunset Beach is the perfect place for you to spend your Memorial Day, especially if you take advantage of the three-day weekend and extend it to a four day weekend. That way you have plenty of time to soak up all the delights that you can experience here with us. Let us show you just what we are talking about. 
 
Pick the Perfect Home-Base
You need that Memorial Day vacation! You have been dreaming about it for the last two months. To achieve the pure bliss, relaxation, and quiet that you are longing for, you also need space. That is where we at Sunset Vacations come in! We have all different kinds of beautiful vacation homes, all with incredibly easy beach access (whether that be walking a couple minutes to the beach or stepping out your front door onto the beach). 
 
Bring the Whole Family Along
Memorial Day just isn't Memorial Day without family around to help you enjoy life to the fullest! After all, you work so hard the rest of the year so that you can have more family time and family vacations, right? So bring your parents, and grandparents, with you. Bring your pets, too, if you have them! This is another reason why a vacation rental will create the perfect home base for your Memorial Day vacation: you can house all of your family AND find a pet friendly home-away-from-home. Choosing to stay with Sunset Vacations means that you get to relish all the family fun you are so longing for without being crowded. 
 
Prep for the Best Barbecue 
Now that you have the perfect vacation rental to house all of your family and all of your fun, it is time to move on to the barbecue. (Because, really, who has a Memorial Day without a barbecue?) When you come to Sunset Beach for your blissful Memorial Day vacation, you don't need to worry about finding a place to fit a cooler with all of your barbecue supplies! Instead, just pop on over to the charming and friendly Island Market, and find the barbecue sauce, condiments, and produce that you are looking for. Plus meat, of course. In addition, you can pick up lunch one of the days you are visiting us at The Island Market's deli, where everything is made fresh just for you. 
 
Take in the Meaning of the Day
While we all look forward to Memorial Day as a three-day weekend that we get to spend with our families, just relaxing and having fun in the sand, surf, and sun, there is more to the day than relishing the laughter of our children. After all, Memorial Day was started after the Civil Way to remember those who fell fighting for their country (and their state, at that time). In the beautiful spirit that Memorial Day was founded in, take some time on this special holiday to remember all those who lost their lives while preserving our freedom. And thank those who are still alive and fighting for our lives and liberty today. Then, enjoy a beautiful Memorial Day ceremony right here in Sunset Beach held at the thought-provoking Veterans Memorial. The ceremony this year will be held on Monday, May 29th at 10:00 AM in the town park. Last year's ceremony included flag raising and a beautiful rendition of the national anthem. You'll just have to find out what this year's ceremony contains!
 
Save Some Time Just for Quiet Enjoyment
The most memorable vacations, as well as the most rejuvenating, are those where you take time out just for peaceful, quiet enjoyment of your surroundings. And we know that you want a rejuvenating, memorable vacation. So take time to just walk along the beach while you are here in Sunset Beach, really hearing your children's laughter while you savor the feeling of sand squelching between your toes. Take time to watch a sunset, dwelling on how something so beautiful can be so fleeting. Think about how blessed we are to live in this free country. (They say grateful people are the happiest people!)
We can't wait to have you spend your Memorial Day with us here in Sunset Beach! Come and relish the most rejuvenating and memorable vacation of the year yet, before the craziness of summer sets in. Hurry and book now before it's too late!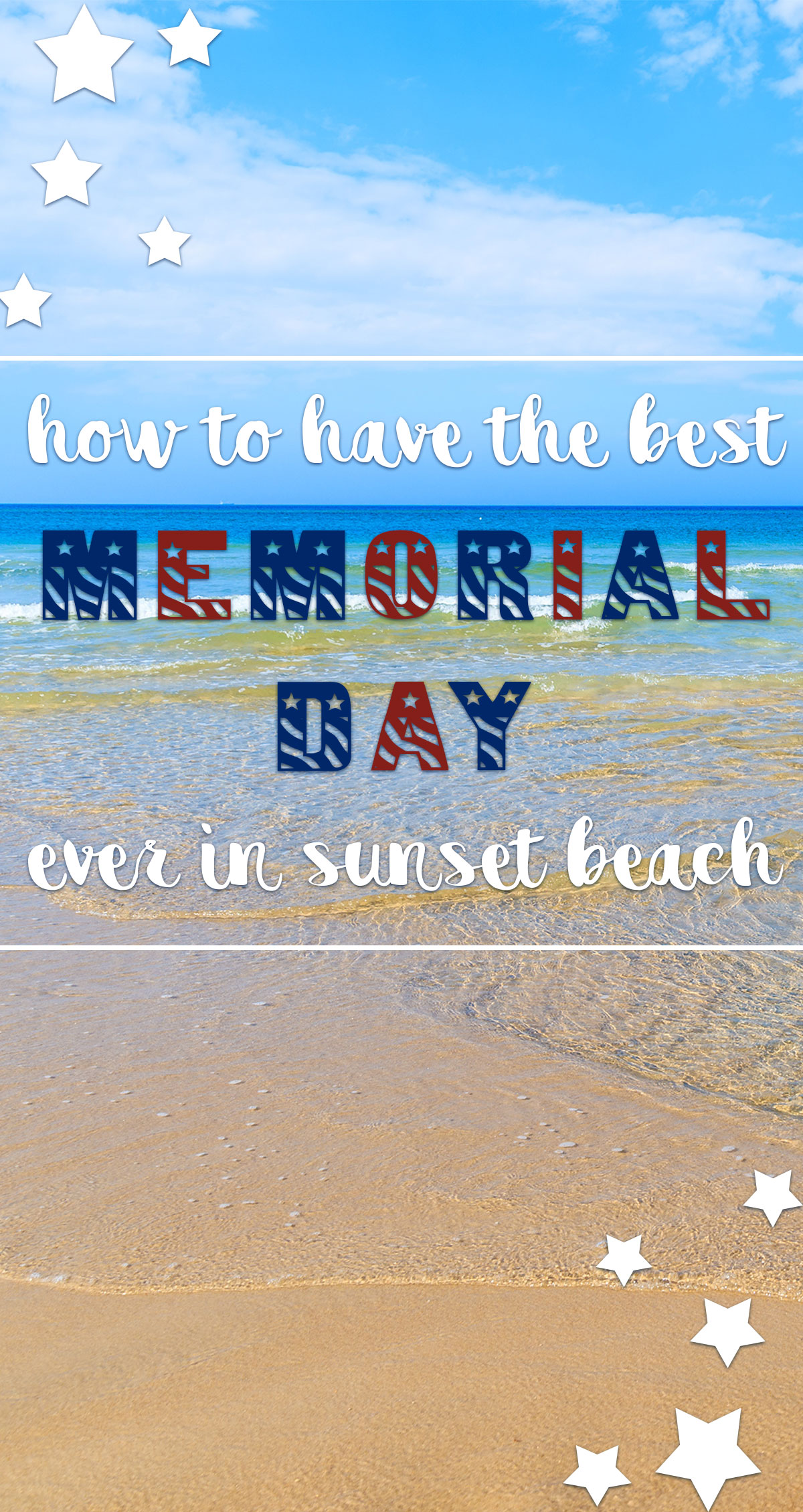 Comment on this post!