---
Top 5 Interesting and Popular Fall Sunset Beach Events
Posted On Monday, September 25, 2017
---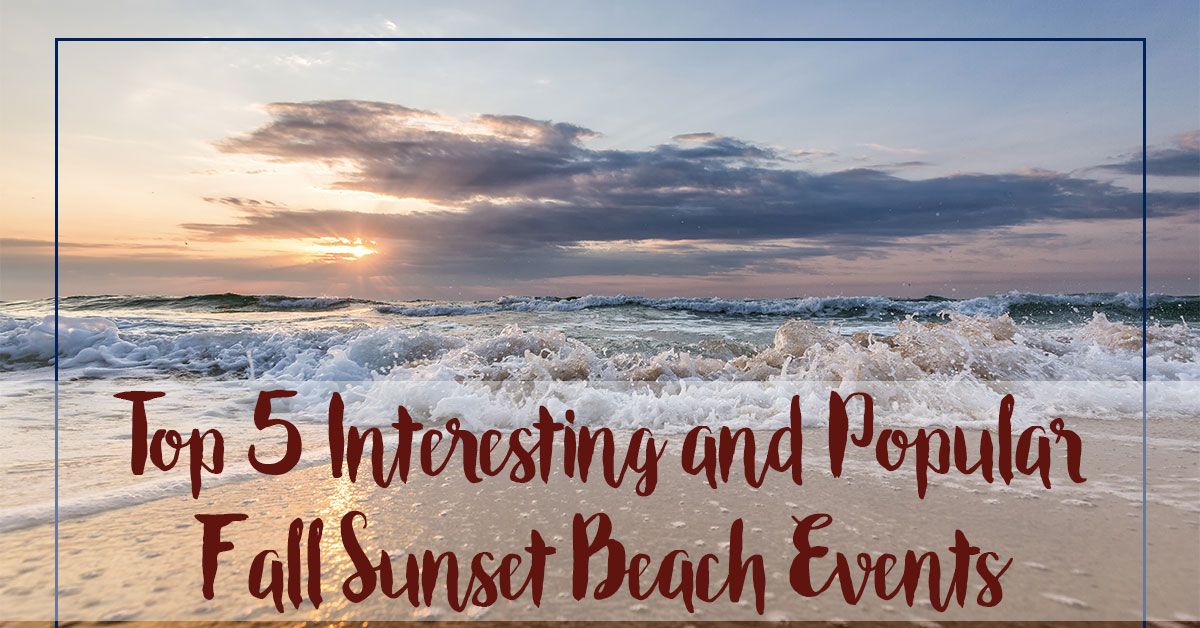 Fall. So full of the sweet scent of apples, falling leaves, and warm baked goods. It is a gorgeous season wherever you are at, but fall in Sunset Beach is a particularly beautiful and fun filled season. Let us show you what we are talking about: here are 5 amazing events you will relish indulging in when you visit Sunset Beach this fall!
Sunset Beach Water Front Market
This little gem of an event isn't only for summer! The gorgeous and packed Sunset Beach Water Front Market extends into fall up till October 12th. This gorgeous market includes a traditional farmers market, of course, with luscious seasonal produce on display. On top of that, though, is a stunning array of handcraft items, art work, freshly baked goods, beautiful fresh flowers, and even local raw honey! The market is located at Sunset Beach Waterfront Park. You can find a more detailed list here of the mesmerizing wares you can find at this market!

Sunset at Sunset
Sunset at Sunset is a day-long festival that is filled with fabulous music (including the Paul Grimshaw Band performing live!), food, and crafts. It is especially suited to families with small children, for there will be a Kid's Corner set up just for them. This fun festival is held on October 7 this year from 10:00 am to 5:00 pm. It is held directly in front of the Ingram Planetarium. As this is quite a popular festival, you will be pleased to know that traffic coordinators will be there to help you park.
The St. John's Greek Festival
Do you love Greek food? And music? And culture? Then you will absolutely adore the St. John's 25th annual Greek festival. It is filled with all of the delicious food you could ever desire: spanikopita, gyros, baklava, moussaka, stuffed grape leaves, and more! There will be authentic Greek wine and beer to wash all of this lovely food down with, of course! Add into the mix some live performances, music, tours of the old church, and even tables filled with all kinds of handicrafts. There is sure to be something that everyone in your family will fall in love with!

The NC Oyster Festival
This fabulous festival, held on Saturday, October 21 and Sunday, October 22 in Ocean Isle Beach. This fabulous event celebrates all things oysters! Which is very fitting since oysters are so plentiful in this area! Like all good festivals, there will be food vendors offering all kinds of delicious wares, craft booths, live musical performances, and even contests! Check out this website here to discover more information about this must-experience event!
Frightfully Fun 5k
Are you looking for a family friendly Halloween activity? Then you have got to check out the Frightfully Fun 5k! This run is perfect for those of all skill levels. The race takes place at 8:30 am on October 28th (the Saturday before Halloween) and starts in the Sunset Beach Town Park. From there you will get to race along paths filled with ghostly companions. Will you make it to the finish line in one peace? Well, you will have to run the race to see, won't you?
Fall in Sunset Beach is such a spectacular season, filled with beauty and family friendly events! We can't wait to have you come and visit us - you won't find a more relaxing and fun filled place to spend your fall than Sunset Beach! Fall doesn't last forever, though, so hurry and book your vacation now! We can't wait to see the smiling faces of your family during your rejuvenating vacation with us.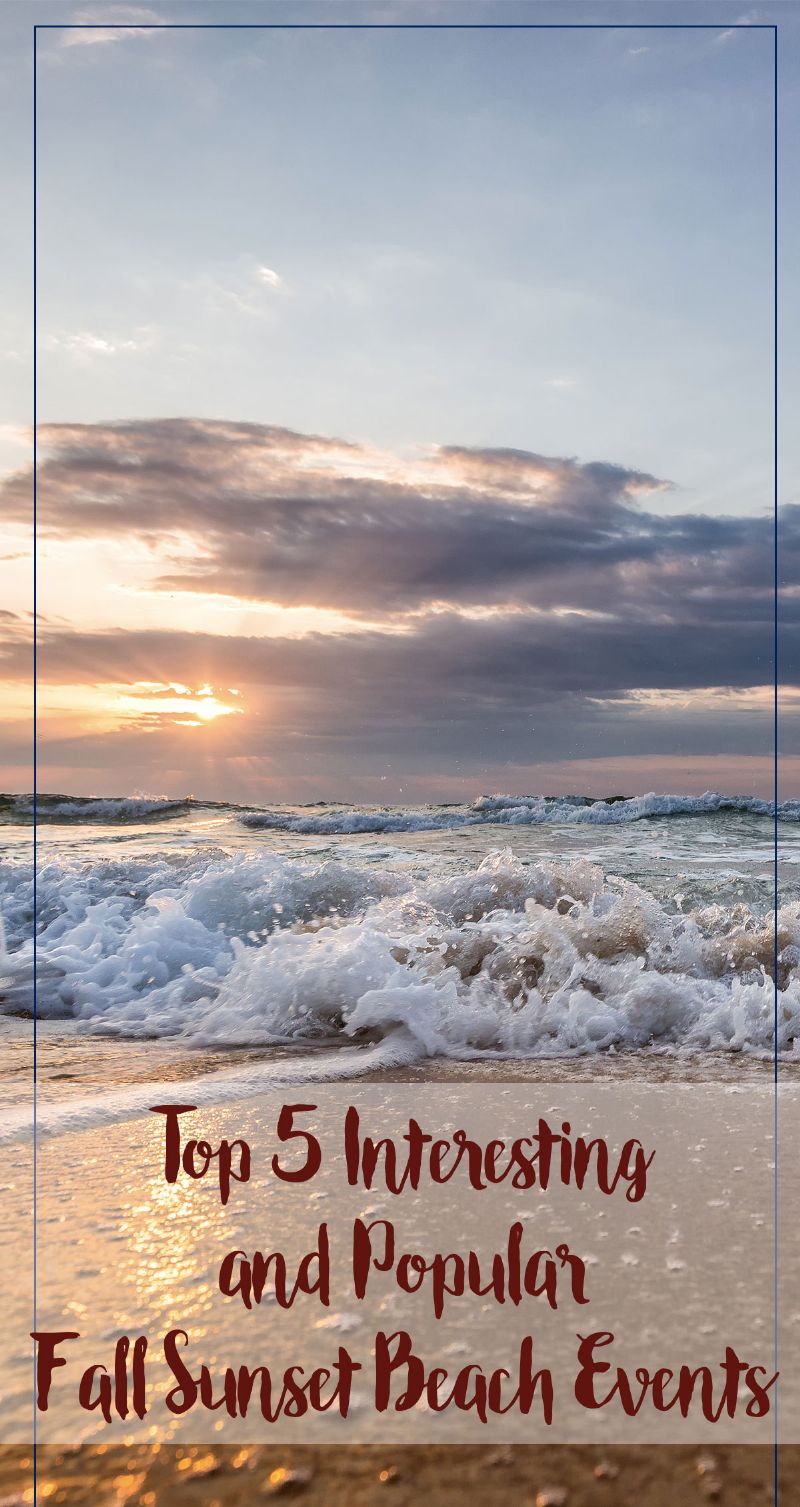 Comment on this post!