---
How to Easily Add Color and Good Health to Your Table
Posted On Monday, December 4, 2017
---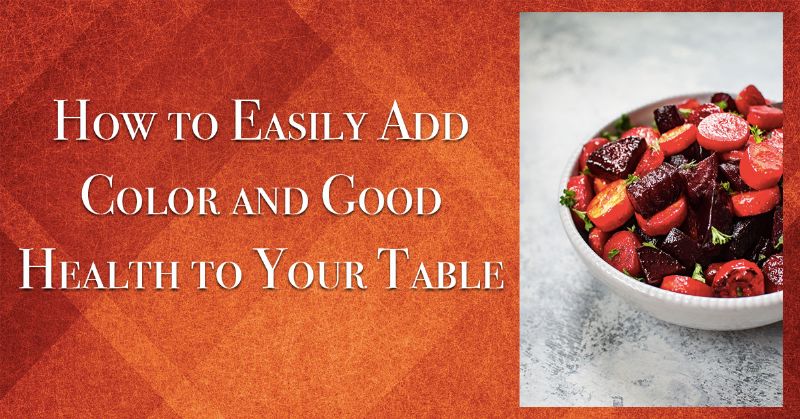 Sweetness. Caramel-iness. A hint of salt. Softness and Firmness. These delicious opposites, when they come together in one dish, create the most amazing pop of flavor! A heavenly experience that will not soon be forgotten. Add in brilliant, saturated color, and this will be a dreamy experience at your table on any night.
With the holidays coming up (and the holiday season already here!), it is time to indulge in delicious holiday food. When we usually think of holiday food, though, it seems like it is the unhealthy options that come to mind, doesn't it? Options such as mac-and-cheese. Cheesecake. Mashed potatoes. Egg nog. And other delicious indulgences. It isn't hard to come up with holiday dishes to make. Instead, the problem is picking between all of the fabulous dishes. And finding a crowd-pleasing healthy holiday side dish.
Which is where this amazing Maple Roasted Beets and Carrots medley from the fabulous food blogger Salt and Lavender comes into play. It is bound to be the most amazing side dish at your holiday table this year. Try out it tonight and get hooked yourself!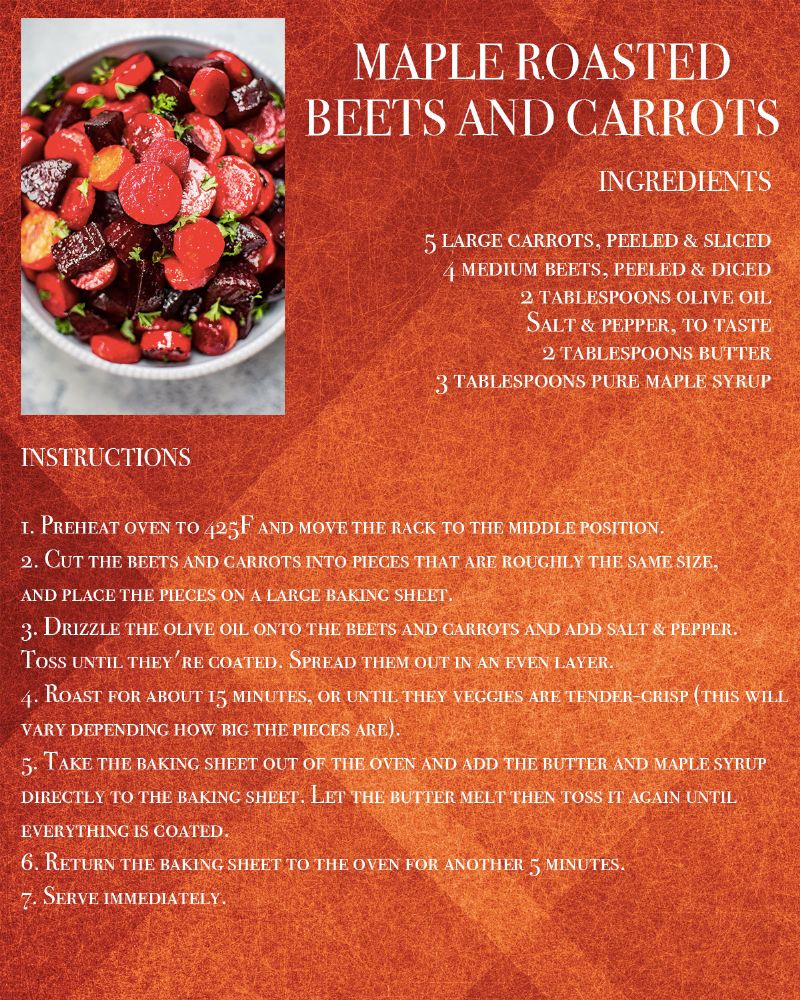 https://www.saltandlavender.com/maple-roasted-beets-and-carrots/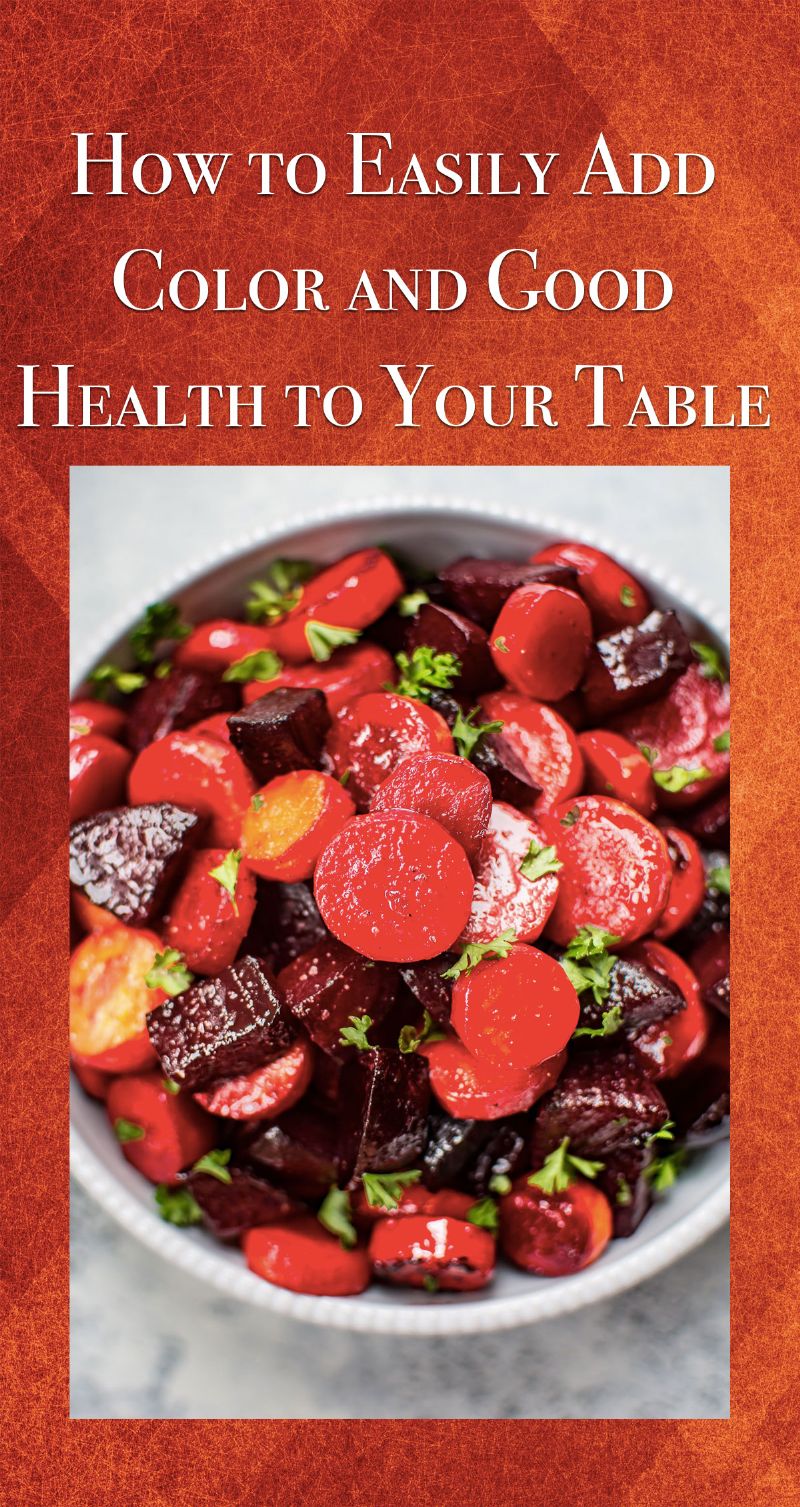 Comment on this post!