---
How to Pack a Cooler the Best Way in Sunset Beach
Posted On Monday, May 8, 2017
---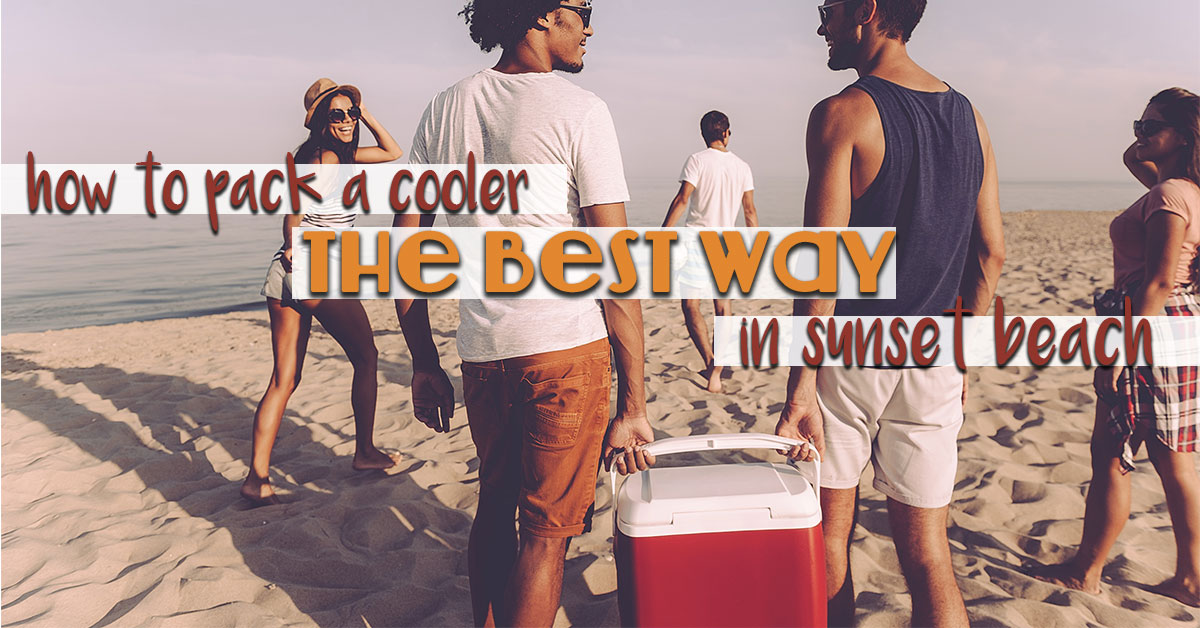 Almost summer time means that it is almost picnic-at-the-beach time here in Sunset Beach! Time for staying out all day having fun in the sun, only stopping to indulge in delicious homemade treats. And time to bring a picnic lunch with you while you are out and about indulging in water parks and other recreation so that you can grab a nutritious bite to eat without being slammed by all of the expensive junk food offered all around.
Picnics are so fabulously fun! They are one of summer's simple delights. Have you ever packed a picnic, though, only to find that the food you were so looking forward to has become soggy, or smushed, or the icepacks you brought sweat everywhere while not chilling the entire cooler of food? Then this is the post for you! Let us show you how to pack the perfect picnic cooler.
Start of With the Menu
Picking the perfect menu is key to packing the perfect cooler filled with crisp, fresh, tasty lunch items! To start off with, decide if you want sandwiches or not. If you do want sandwiches, your best option is to pack all of the ingredients separately and make the sandwiches right before you eat them. Otherwise, you just might end up with soggy sandwiches.
Excellent main-course items to replace sandwiches are chicken salad, deviled eggs, or cold cuts. Bring a delicious, bakery-fresh crusty loaf of bread with you, along with some artisanal cheese, and you have a complete lunch right there (and can even make a sandwich without needing to bring condiments or many utensils). If you feel like a little more vegetables, pack some fresh vegetable sticks and a simple dip like hummus. No utensils needed there! And it is all scrumptiously healthy.
Fresh fruit, such as whole plums and peaches make an excellent dessert that requires no packaging. Plus, fresh fruit transports well.
Placement of Icepacks is Important
Now that we have solved the soggy-sandwich dilemma, it is time to solve that pesky problem of non-functional icepacks. Have you ever opened your cooler to discover that your icepacks have sweat all over your food, leaving your bread soggy and your cookies mush? There is a solution.
First, make sure you have good icepacks. If yours are new, then you might not have this sweating issue at all. If, however, you picnic is more spontaneous and you are using a bag of ice to keep your picnic cool from the Sunset Beach sun, then the best solution is to lay the bag of ice down on the bottom of the cooler, place a blanket over it, and then place your food on top. If you are using frozen water bottles, line them up around the sides of your cooler and place your food in-between, with all items that might get soggy toward the center of the cooler.
Layering Is Key
If you don't want to end up with smushed bread, deviled egg pudding, and bruised fruit, then you need to be conscious of how you layer your cooler. This is quite a simple step. You only have to determine which are the heaviest, most hardy items, such as your tubs of dip and your vegetable sticks, along with your Tupperware containers, and put them on the bottom. Then, all you have to do is place the fresh bread, and the loose fruit, on the top, along with plastic-wrapped dishes (as it is easy for the plastic wrap to sag and mess up the food below).
If you don't want to worry about this step at all, just put all of your food in Tupperware containers and then you can pack your cooler any which way you want. Tuck napkins and water bottles (so long as they aren't frozen) into the spaces between containers so that your dishes don't slide around much.
Don't Forget the Topper
Now, you can't forget the very last item everyone should pack in their cooler: the picnic blanket! Especially if you are going to enjoy your picnic on the beach, you will want somewhere to sit to keep both you, and especially your food, clean (aka, sand free!). So tuck in a heavy-duty blanket or a few beach towels to lay your repast out on if you don't have an actual picnic blanket.
The most important thing to remember when having a picnic in Sunset Beach is to just have fun! Enjoy yourself. Soak up the life-giving sun. Laugh. After all, that is what picnics and vacations are all about. Don't live close enough for a picnic on Sunset Beach just any day of the week? Then book here now with us and make one of our beach homes your home for a weekend, or a week, and enjoy all the picnics on the beach you can wish for.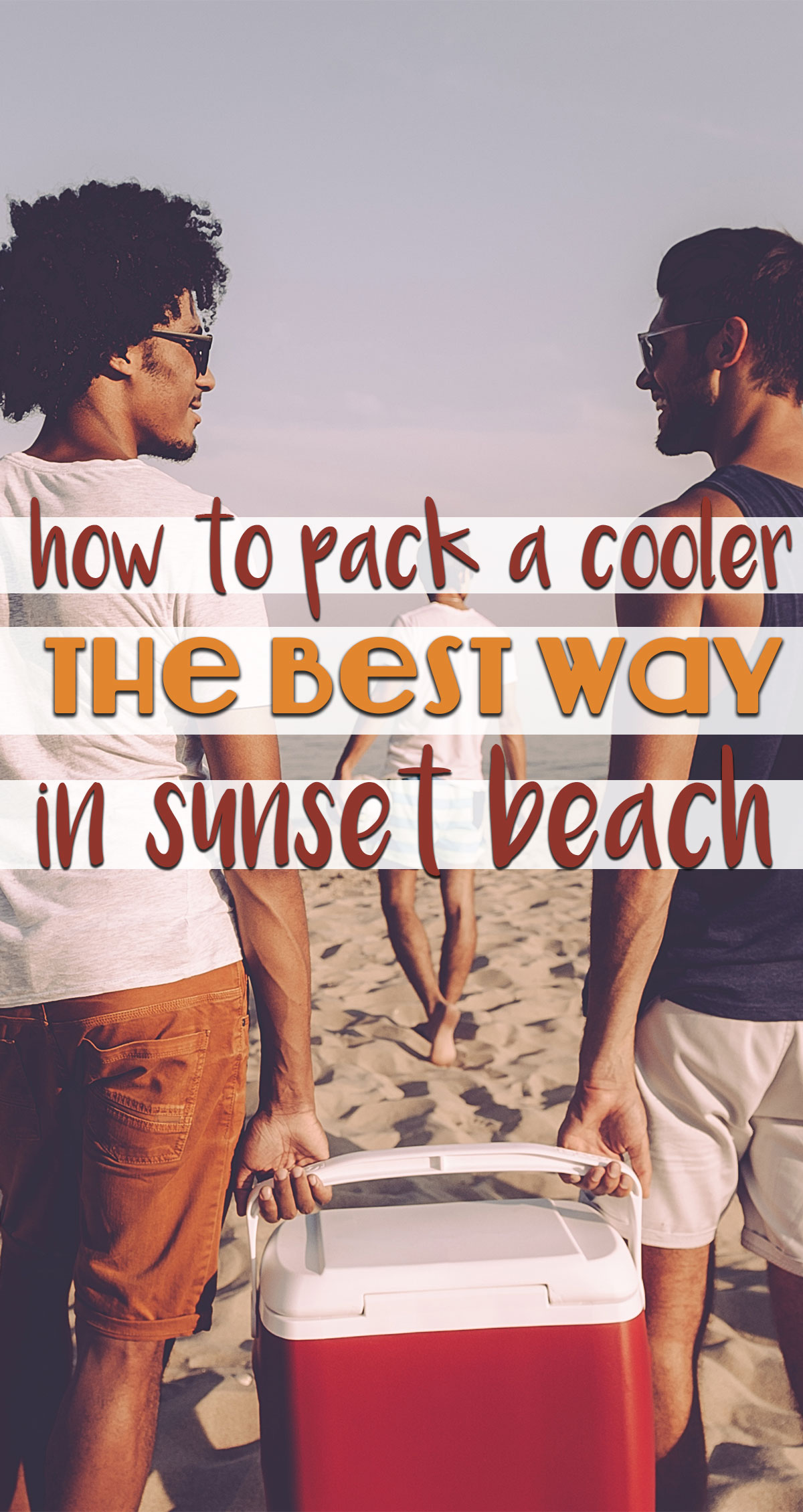 Comment on this post!