---
3 Reasons You Should Homeschool on Vacation
Posted On Monday, January 27, 2020
---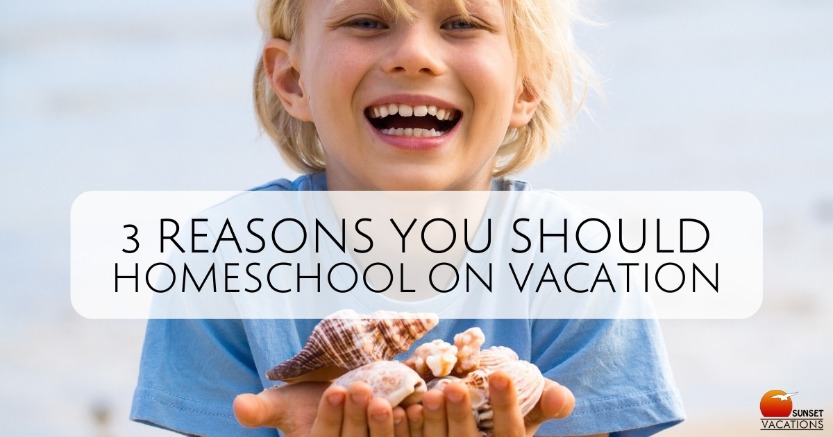 Best. Field trip. Ever.
Who needs pencils, paper and books when you have sun, sea creatures, and sand!
When you take your homeschooling show on the road, you will find that not only are the kids more engaged in the "curriculum", but they are learning things you just can't get from a worksheet at home. Not only that... you can find amazing deals on your vacation because you have the flexibility to travel any time of the year.
We think there are three main reasons you should try homeschooling on your next vacation. Keep reading, and see if you agree!
Not a homeschooler? Read this blog anyway. You will find some great ideas to incorporate learning into your next Sunset Beach vacation, as well as some convincing reasons taking vacation is GREAT for kids.
1. A vacation offers the very best hands-on learning.
You already know that opportunities to learn are all around you. Nowhere is this more true than while you are away from the monotony of home! You probably have the most amazing, functional, and beautiful homeschool classroom on the block! But ... travel activates different sections of the brain and it opens your child up to new types of learning.
Opportunities for hands-on learning are around every corner in Sunset Beach. Play in the sand, frolic in the surf. Examine tiny shells, and spot a tiny fish.
Kids learn so much better when they are able to actively engage with their subject. By viewing your vacation as a time to keep learning, you are doing both your students and yourself a huge favor.
"When you combine activities that require movement, talking, and listening, it activates multiple areas of the brain. 'The more parts of your brain you use, the more likely you are to retain information'."
Hands-On Is Minds-On,
Scholastic.com
2. You can teach every subject, all in one place.
If you are the regimented type, you can actually sketch out a pretty good vacation-style curriculum when you head to Sunset Beach. Here are some suggestions for fulfilling your subject requirements: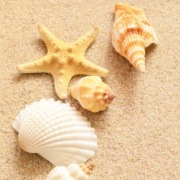 Math
Give your child a special budget for fun stuff (like souvenirs and treats) as suggested in our blog Fun Tips For the Most Amazing Vacation With Kids. Your kid can calculate how much each treasure will cost, figure out tax, and keep a running tally of what has been spent (and how much is left).
For little ones, practice writing numbers in the sand with a stick. Then, place the appropriate number of seashells next to each number.
Yell out simple equations, like "𝟗➗𝟑". Have your child act out the answer with jumping jacks or cartwheels.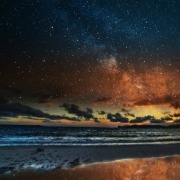 Science
Did you know we have our very own Planetarium right here in Sunset Beach? Visit the Ingram Planetarium and its partner, the Museum of Coastal Carolina (right next door in Ocean Isle).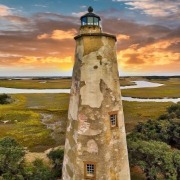 History
Learn about pirates, ghosts and more by checking out some of the activities found here. After all, Sunset Beach hasn't always just been the beautiful tourist destination it is today.
Research North Carolina's role in the Civil War. Visit a plantation and learn about slavery. Print out a fun worksheet with North Carolina's state flag, bird, seashell and famous residents.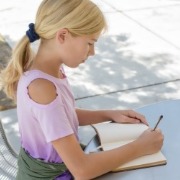 Language Arts
Teach the kids to journal! Little ones can start by drawing simple pictures of things they see and do during your vacation. Older kids might do well with some guided writing assignments.
On your way to and from Sunset Beach, try downloading an audio book or interesting podcast for the family to enjoy. Or, consider a language learning program like basic Spanish or French.

Learn the local lingo! In our previous blog we talked about how there are some words we use that you may have never heard before. Teach the kids some new vocab before you head to Sunset Beach, and practice it when you get here.
Physical Education
This is an easy one! Just being out of the house and on vacation gets your heart pumping! Add in some wave jumping, boogie boarding, or swimming to round out your vacation curriculum.
Is the day a bit rainy or cold? Need added resources for your studies? There are a couple of great libraries right near Sunset Beach. The library is a great place to rest, read, and recover from your adventure-packed vacation. Try these:
Southwest Brunswick Branch Library
9400 Ocean Highway West
Carolina Shores, NC 28467
901-575-0173
Rourk Library
5068 Main Street
Shallotte, NC 28470
910-754-6578
3. Your flexible schedule gets you better rentals for less money.
Sunset Vacations rentals are often offered at huge discounts during the off season (basically, any time except for summer).
Why? Because families with kids on a traditional school schedule only have a certain amount of time off every year, which means everyone wants to come to Sunset Beach during the summer. Hey, we get it ... when people think of the beach, they naturally think SUMMER.
But hold on a minute... just because the other kids are back in the classroom doesn't mean the beach is suddenly no fun. In fact, we would argue it only gets better. The beach is less crowded. The vacation homes are cheaper. There is also more availability. Here is where your homeschool advantage kicks in! Come enjoy the beach on YOUR timeline, save money, and learn while you are at it.
Getting out of the house is good for your brain! Come enjoy the sunshine, food and culture that make Sunset Beach such a special place to take a family vacation. If you are a homeschooling family, take your show on the road, plug into your vacation rental's Wifi, and keep up the great work!
You will love all of the amazing learning opportunities at your fingertips, right here in Sunset Beach!
Comment on this post!