---
Sunset Beach Is the Place for an Adventure Packed Vacation
Posted On Monday, June 3, 2019
---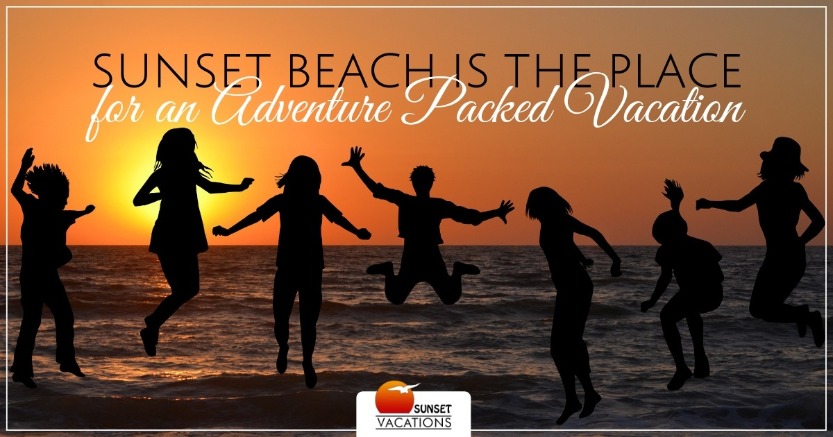 Explore a swamp. Climb a lighthouse. Paddle through peaceful salt marshes. Learn to surf. Charter a fishing boat. All of these adventures (and more) are waiting for you in Sunset Beach, North Carolina.

We will walk you through the different adventures available in our area and give you some resources to inspire your next Sunset Beach vacation itinerary. Need help planning your vacation? Never hesitate to contact us at Sunset Vacations.
Kayak, canoe, or paddleboard
A classic Sunset Beach adventure is one with paddle in hand. You can rent a kayak, canoe, or stand up paddleboard (SUP) from a number of companies here in and around Sunset Beach.
There are also some guided tours available which cater to a variety of fitness levels. Most start around $60 per person.
Refer to our "Resources" below for more options.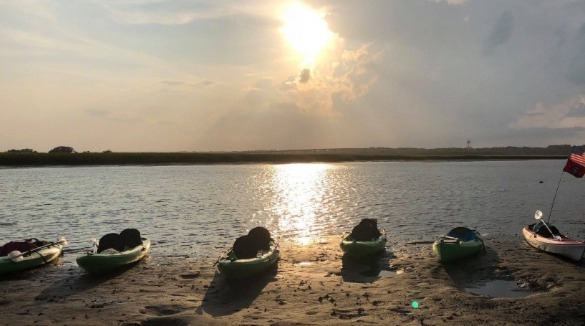 Charter or rent a boat
The Sunset Beach area has plenty of options if you want to get out on the water! You can either charter (hire) a company to take you out so you can relax, or you can rent a boat yourself. For example, Ocean Isle Beach Boat Rentals offers a variety of boats to rent ... from comfortable pontoon boats with wraparound seating and plenty of cupholders to more simple fishing boats. All are perfect for cruising the waterway. Many companies also offer a fishing package which will include everything you need to fish (rods, reels, bait, buckets and nets). This is super convenient, since it's hard to pack everything you will need from home.
Ride horses on the beach
Ride horses on the beach year round with Inlet Point Plantation Stables. They offer a couple of different options depending on your budget, skill level, and sense of adventure. You can start out slow with a simple pony ride for the kids (ages 7 and up, $35 per person for a half hour guided walk through the pecan groves). For $60/person, you can enjoy a "Waterway Trail Ride" (again, for ages 7 and up). If you want to ride on the beach you can opt for the one (or two) hour oceanfront rides on Waites Island. This place gets fabulous reviews for their knowledgable and caring staff, not to mention the sweet, gentle horses. You will love their special touches, including the option to purchase photographs from your day and a delicious ice cream treat when your ride comes to an end.
Reservations are required! | Phone: (843) 249-2989
[email protected]
| 5800 Highway 236 • N. Myrtle Beach, SC 29582
Would climbing a lighthouse complete your ideal beach vacation? You are in luck, because a quick day trip to Bald Head Island will check this item off your bucket list.
To plan your visit, you will need to take a ferry from Deep Point Marina in Southport, NC (the ferry departs every hour and it takes about 20 minutes to get to the island).
Once you arrive you will take a tram, rent a golf cart, or rent a bike to reach your destination. Now, you can explore the lighthouse and grounds, rent a kayak, or visit the Bald Head Conservancy.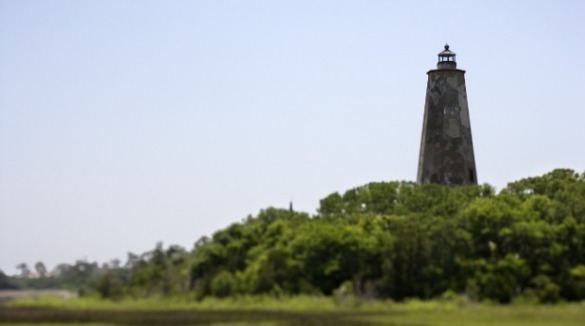 Learn to surf
Surfing isn't just a West Coast thing! Our area might surprise you, and is actually a great place to learn the basics. There are surf camps available for kids and lessons for groups or individuals. Check out Carolina School of Surf and Ocean Isle Surf Academy to see options and prices.
Experience an aerial adventure park (and more)
For a real adventure that is fun for the whole family, check out the Shallotte River Swamp Park, located in Ocean Isle Beach (right next door to Sunset Beach).
Enjoy a guided Zipline Tour, guided ATV Tour, or Aerial Adventure Tour (there are options for all ages). Or, try a laid back Swamp Boat Eco Tour, where you can learn all about North Carolina nature and history while gliding through the river.
The Park is open year-round so it's a great option if you are visiting Sunset Beach during the off-season.
Visit their website for information about hours, prices, and in-depth descriptions of each tour.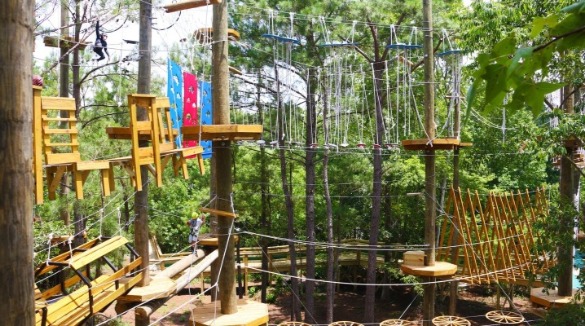 Rent a bicycle
Biking is a really convenient way to get around Sunset Beach. If you are able to bring your own bikes from home, that's great! If you can't manage it, we have plenty of places where you can rent bikes for a reasonable fee. Don't worry about parking the car, get some exercise, and see Sunset Beach in a whole new way. It's a great way to grab an ice cream or other special treat at the end of a hot day, or if you are visiting on the off-season, you can ride all day in comfort.
⛵️ 🚣 🏄 🚲 🏊
Resources for fun!
Here is a list of local companies that can help with all of your Sunset Beach vacation adventures.
☀️ Blue Planet Watersports | 7156 Beach Dr, Ocean Isle Beach, NC 28469 | 910-579-2628
(Kayak, Stand-Up Paddleboard, Surfboard, and Jet Ski Rentals)

☀️ Carolina School of Surf | Ocean Isle Beach, NC 28469 | (910) 713-9283
(Stand-Up Paddleboard & Surfboard Rentals, Surfing lessons, SUP lessons)
☀️ Mr. Beach Rentals | 910-250-9960
(Bike, Kayak, Surf & Stand-Up Paddleboard Rentals, Beach Equipment Rentals, and more)
☀️ Julie's Rentals | (910) 579-1211
(Rent golf carts, beach gear and choose from a fleet of rental bicycles)
☀️ Ocean Isle Fishing Center | 65 Causeway Dr, Ocean Isle Beach, NC 28469 | 910-575-3474
(Boat & Jet Ski Rentals)
☀️ Salty's Surf Shop | 12 E First St, Ocean Isle Beach, NC 28469 | 910-579-6223
(Bike, Kayak, Stand-Up Paddleboard, Surf, and Beach Equipment Rentals)
☀️ J & L Kayaking | 403 Strand Industrial Dr., Little River, SC 29566 | 843-267-6816
(Kayak tours and rentals in North Myrtle Beach)
Looking for more things to do in Sunset Beach?
Our blog is full of awesome information for a fun-filled vacation!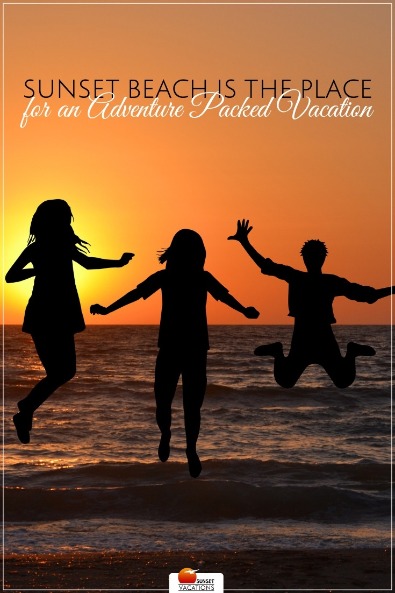 Comment on this post!