---
Fun Tips For the Most Amazing Vacation With Kids
Posted On Monday, May 20, 2019
---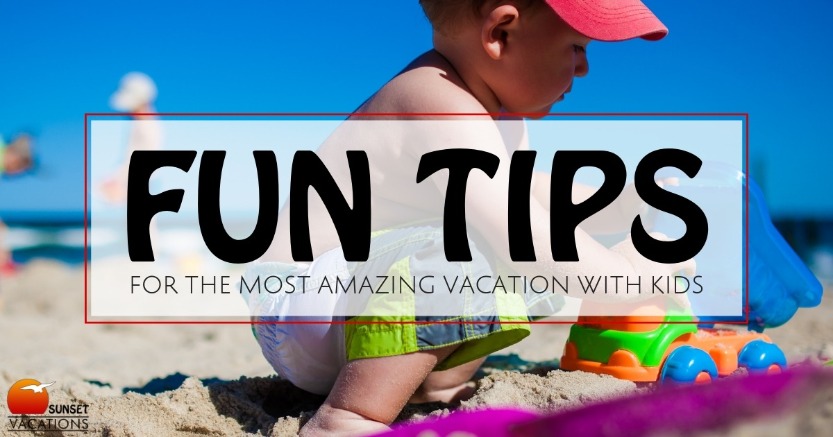 A family vacation is full of anticipation!
Visions of sandcastles dance in your head. Quiet evenings gazing at the sunset from your vacation rental deck are just waiting for you. But then: K I D S.
Sure, they are adorable, but man, they can quickly take a vacation from awesome to awful (no offense, kids).
While we can't prevent every dropped ice cream cone or sunburned nose, here are a few ideas that can help your next Sunset Beach vacation go more smoothly.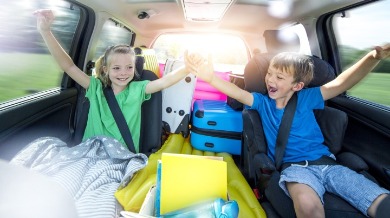 Stage your car with a new book or toy for each kid. Pack snacks (you will hear the word "snack" a lot when it comes to keeping kids happy on vacation!). Place a garbage can or bag within easy reach of the older kids. Have kids who love to fight in the car? This idea both cracked me up and made me yell "that's genius!"

Get more packing tips here.
Budget some fun money
Nothing drives me more crazy than when my kid wants to buy everything we see while on vacation! It's fun to browse the local shops and stores, but sometimes we avoid it so we don't have to say "no" over and over.
Our best solution is to give each kid a budget. Write the child's name on a Ziploc (or other sturdy bag) and keep it in your daypack. Give each kid a budget (say, $20) to spend as they like! Once it's gone, it's gone.
Plan a scavenger hunt
No matter where your vacation takes you, a scavenger hunt is a tried-and-true activity that gets even the grown ups engaged and entertained! Obviously, we love the idea of a beach-themed hunt! There are tons of ideas out there on Pinterest. Check them out and print your favorite for your next Sunset Beach vacation!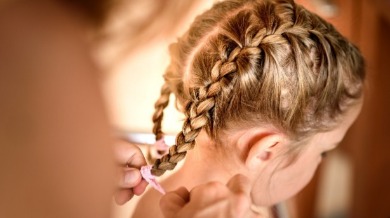 Braids are a beach girl's best friend! If you have daughters, take the time to braid their hair before you head to the beach.
It will help keep their hair out of their eyes (salty, crazy hair can be frustrating) and make it easier to comb out before the post-beach shower.

Snacks, water, and wet wipes.
Don't leave home without them. Just don't.
Have a baby?
Yes, life is more complicated for you! It's very important to keep your baby shielded from sun. Her skin is so delicate! Hats, rash guards, and shaded tents are your friend.
Young babies can be carried to the beach in a baby carrier. A large towel under some shade will be baby's home base for the day! Keep her hydrated.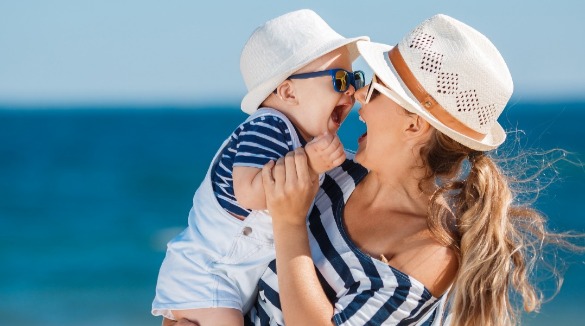 Try digging out a hole in the sand for your toddler to play and learn! The sand will be cooler than the surface sand, and your child will love having a little, contained space.
Drop some knowledge
Kids will get more out of any vacation if they learn facts about the places, plants, animals, and history of their vacation destination. Print out some fun, informational sheets about your vacation spot. Here are a few Sunset Vacations blogs that your kids will enjoy: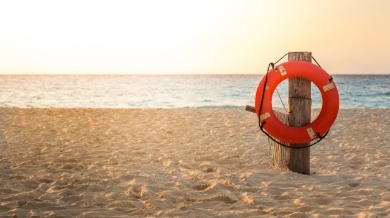 It's not as much fun as planning which ice cream shops to hit, but it's worth noting that safety is pretty important on a beach vacation. Some things to think about include powerful waves, rip currents (and how to handle it if you are caught), jellyfish, sunburns, hydration, and getting lost (make sure your kids know your phone number, or write it on their arm!). Read more about safety on the beach here.
Do free stuff
There is actually a lot to do on a beach vacation that is either free or super affordable. Sunset Beach is no exception. Once your vacation rental is reserved and paid for, you can get by with just a few expenses (like restaurants and a few activities). The beach offers endless fun with unlimited sand, shells and waves. Check out these fun beach activities. In addition to the beach, there are plenty of other places to check out while you are here. Try one of our fabulous parks or playgrounds for a quiet picnic lunch. Spend an evening in your vacation rental playing a family-friendly game.
Document everything! Kids can help.
Preserve fond vacation memories by giving your (older) kids the camera once in a while. Consider gifting the children with travel journals. They can jot down stories or draw pictures of the things you do, see, and experience. We also love to keep a "quote board" because with all that quality family time, some funny things are sure to be said!
Compile everything after your vacation is over to create a memory book. It's wonderful to include contributions from every member of your family! A child's perspective can be truly unique and heartwarming.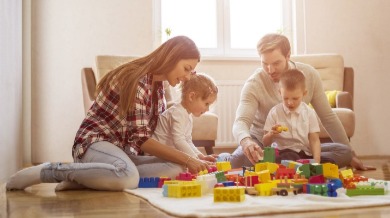 Seems weird to include this in a list of "fun tips", huh? But guess what... kids need a break from life, too! A vacation should be just that.
While we aren't suggesting you let them veg out on the couch with an iPad for hours on end, it's important to allow some wiggle room on the schedule.

Chill out on "the rules"
The quicker you realize that you will be off schedule and most of your rules will go out the window, the happier you will be. Vacation with kids can be tricky because you are trying to stay on a nap schedule. Maybe you are trying to make sure they eat healthy. And while it's good to make sure they are getting enough sleep and eating some fruit once in a while, vacation is not the time to be too regimented. You will have some late nights, they will eat too many Doritos, and there will be sand in your car. Breathe. It will be ok!
If your next trip to Sunset Beach includes kids, you are in luck. This place is perfect for families, with safe, clean beaches and plenty of affordable fun. If you need help planning and booking your vacation rental, please give Sunset Vacations a call at 800-331-6428. We are experts in the vacation rental industry and can't wait to help you plan a great vacation.
what gets you through a family vacation with ease?
Please share your ideas!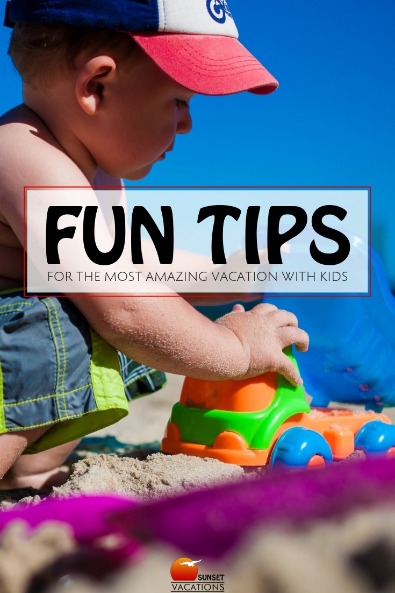 Comment on this post!