---
12 Ways to Save Money On a Beach Vacation
Posted On Monday, June 1, 2020
---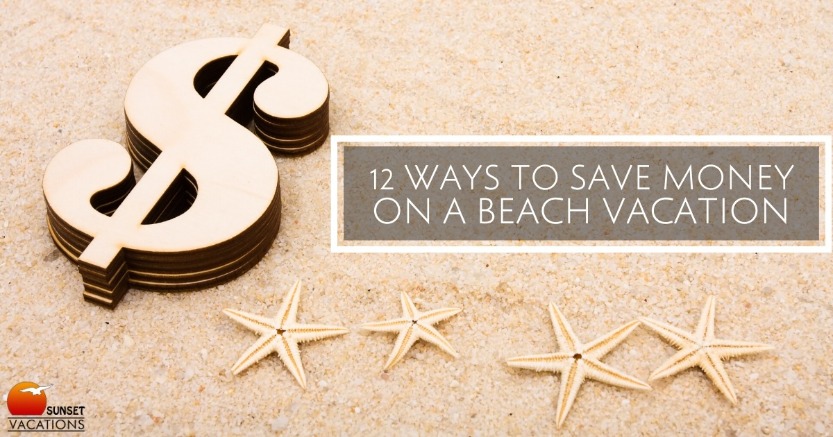 You always want to save money, especially while planning a vacation.
We want to teach you a few tips and tricks that will help you save a few bucks while planning your beach vacation. These ideas can add up to some real savings.
See how many you can implement next time you plan to rent a vacation home in Sunset Beach, North Carolina!
12 ways to save money on a beach vacation:
1. Pack everything.
Sure, we have plenty of advice about how to pack for your Sunset Beach vacation, but if you have the room in the car, just pack everything you think you might need. It's frustrating to run out to the store for Band Aids, an extra sweatshirt, or coloring books when you know you have them sitting at home! To save money, try to pack for every contingency.
2. Drive instead of fly.
If you are coming to Sunset Beach, odds are good you are driving. Most of our vacationers use the big old minivan or SUV to come our way (instead of flying), and that saves you big bucks. Not only do you save on airfare for several people, you don't have to rent a car once you get here.
3. Shop for toys ahead of time.
You know the kids are going to want shiny new beach toys (and bubbles, flip flops soccer balls and boogie boards) once their feet hit the sand. Think ahead and purchase these items from your local big box stores or dollar stores BEFORE you arrive. You will save yourself the errand, and will probably pay half the amount. This advice goes double for things like sunscreen, medications, sunglasses, and more.
4. Same for car snacks and food for the house
Why is a bag of Doritos $2.49 at the gas station but you can get a 10-pack at the store for just a little more than that? Buy the 10-pack before you travel, and dole it out on the road. You can also stock up on soda, beer, wine, snacks, and other non-perishables before your trip.


5. Give the kids a budget.
So, along the same lines of kids wanting shiny new beach toys ... and ice cream ... and a shell necklace ... and a frappuccino every morning... it's a great strategy to set expectations early with a budget.
You could give each kid an envelope with a set amount and that's it for the week (or you could just keep a tally on your phone).
Kids can use that money to buy beach toys every day, but once it's gone, it's gone!
Not only does this save you money, it teaches the kids a great lesson.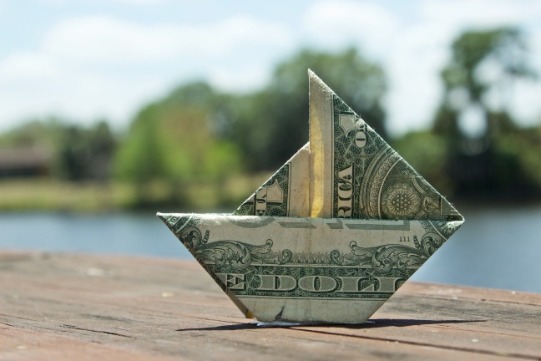 6. Look for free fun.
Obviously, the beach is free! Just invest in some sunscreen and a towel and enjoy. There are plenty of other things to do in Sunset Beach (and the surrounding area) that are free or very inexpensive. You can also just enjoy your vacation home with a family friendly movie or game night. After all, you are on vacation. Simple fun is sometimes the best kind. It's easy to enjoy Sunset Beach on a budget... check out this blog to get some ideas (some activities will not be open due to shut down orders, so call ahead as necessary).
7. Bring your dog.
Not only is it fun to have your pups along for the ride on vacation, it could actually save you money to bring them to Sunset Beach. Pet sitters and boarding facilities can really get expensive. Sunset Vacations offers over 30 pet-friendly rentals, and charge around $125 - $150 to bring your dog(s). Does the math work out for you?
Learn more about bringing your dog on vacation.
8. Eat smart.
There are lots of ways to save money when it comes to food on vacation. Try going out to lunch instead of out to dinner (lunch tends to be cheaper and less crowded). Try preparing a simple meal in your vacation rental kitchen, or grab some takeout from a local restaurant. Drink your wine and beer at home, where a glass is closer to $3.00 vs $8.00 out at a restaurant. Stop by the grocery store to grab fruit, cereal, snacks, and more to keep rumbling tummies happy when you are chilling at your 'home away from home'.
Learn more about meal planning for your vacation here.
9. Look for discounts.
It's always a good idea to ask about military discounts, multi-week rental discounts, and you will always save money by booking directly through Sunset Vacations and not using a third-party company (like VRBO), which often charge you extra fees and won't provide you with the same customer service our little company offers (learn more about booking direct here).
Make sure you also check out our Vacation Specials link. Here, we list several properties that are offering great deals. Usually, these rates are related to renting during the LOW SEASON... which brings us to our next tip...
10. Rent during the low season.
Our rental homes are deeply discounted during the off-season (which is basically any time other than June, July & August). And, we would argue, Sunset Beach is better than ever, even if the ocean isn't quite so warm. Our temps actually stay quite moderate, our restaurants and shops are less crowded, and you can get a killer deal on a rental home.
11. Don't rent a home on the beach.
Renting an oceanside home might seem like the obvious choice! And, if it's in your budget, you should definitely go for it! But, if you want to save some serious cash, look at some of our hidden gems located OFF the beach. We have so many beautiful, comfortable homes available for a fraction of the cost.
Click on our Advanced Search and then click on "Locations". You can filter out "ocean front" to see some really great deals.
12. Bring friends on vacation.
Not only is it more fun to vacation with another family, it might save you money, too. Since a vacation rental is so much bigger and more comfortable than a hotel, it makes sense to fill it up and spread out the costs with friends. You will get more bang for your buck, especially if you also share the costs of food, drinks, and borrow each other's beach toys. Also, maybe you can trade "babysitting" duties by giving each of you a chance to go out on the town (without kids).
Click the links below to learn more.
By vacationing on a smaller beach like Sunset Beach, you immediately see savings over renting on the bigger, more commercialized beaches (like those in Florida, California, and even Myrtle Beach to our south). Everything is just less expensive here, so choosing Sunset Beach is perfect for your budget! If you are able to combine that with some of our advice above, you can really save money on your vacation without sacrificing a minute of fun.
We hope we are able to help you plan your next Sunset Beach vacation soon!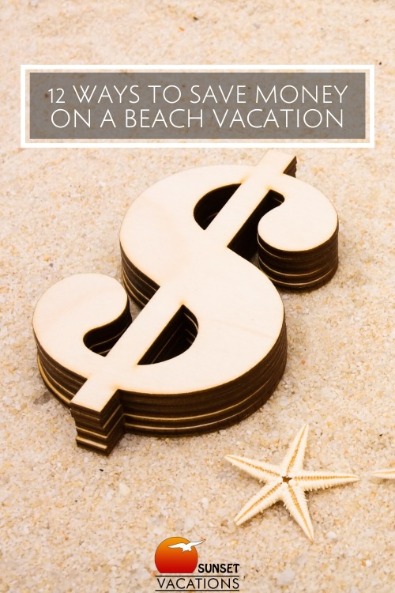 Start browsing & "saving" your favorite rentals
You'll be ready to book when the time comes!
Comment on this post!