---
The Only Blog You Need to Plan the Best Beach Vacation
Posted On Monday, December 23, 2019
---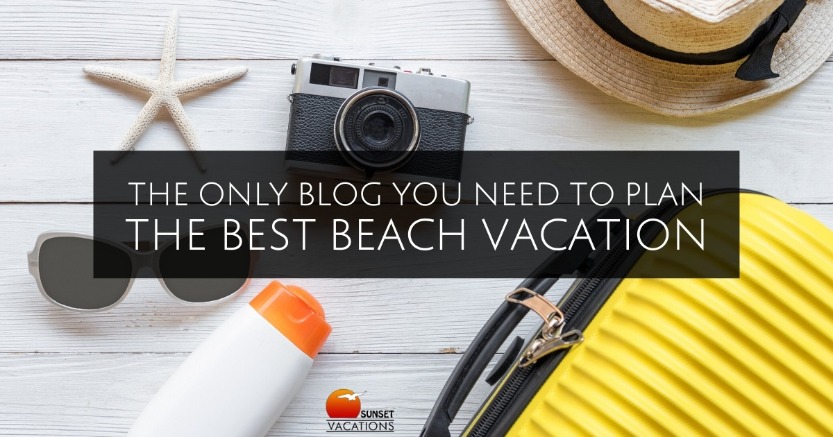 Today, our goal is to gather all of our best vacation planning advice into one beautifully bookmarkable blog. Planning a vacation can be totally overwhelming. It seems so easy when you first say "hey, let's book a beach house this summer" but when it comes time to actually DO it, the details can swallow you whole.
So warm up your coffee or pour yourself a glass of wine and hang out with the pros at Sunset Vacations. We will link you to several great resources that will guide you every step of the way as you plan your next vacation to Sunset Beach, North Carolina. In fact, a lot of this advice can apply to any vacation you want to plan. Enjoy!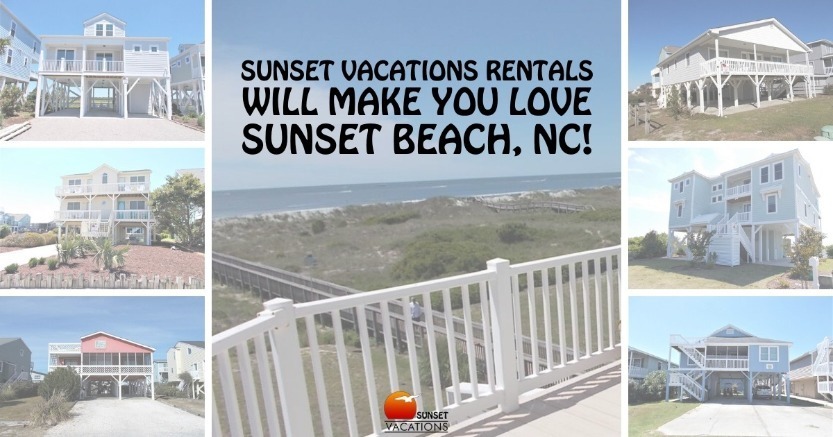 ✔️ Book Your Rental
Start with finding your vacation week (we think this is the hardest part!). When can you take off work? When can other family members get away from sports or school? When is the cat sitter available? Then get searching! Narrow down your rental search based on house size, amenities, or location.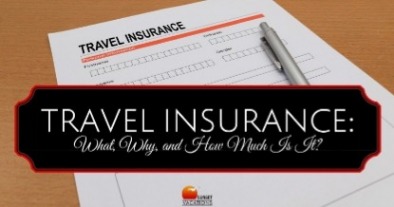 ✔️ Purchase Travel Insurance
Boring to think about, but you will be glad you have it in case of a major weather event, family illness or other unforeseen circumstance that prevents you from taking (or finishing) your vacation. Learn all about how travel insurance works, how much it costs, and what it covers in this blog.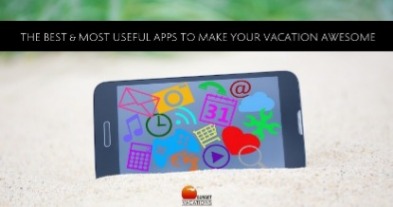 ✔️ Download Some Apps
Want to make your vacation more fun, interesting, and efficient? Download some super useful apps before you go! Click below for our quick list of favorites, but there are hundreds out there to choose from. Find packing lists, fishing reports, history lessons, and make a great playlist, all from your phone.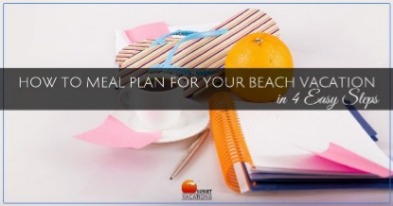 ✔️ Meal Plan
According to our calculations, you will have to figure out 18 meals while on your weeks vacation to Sunset Beach! And this is supposed to be a vacation? Make planning all those meals easier on yourself with this blog, which includes advice about booking restaurants, stocking your rental kitchen, and packing picnics for the beach (here is a printable to get you started).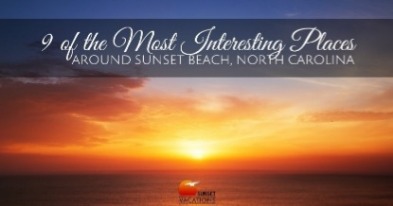 ✔️ Plan Stuff to Do
This is the best part! There are plenty of things to do in Sunset Beach, but not so many that you will be overwhelmed. Start with this blog to hit the major activities, and keep browsing our blog to find more details on kayaking, bike rentals, dinners out, wine tasting, spas, kids activities, and much more.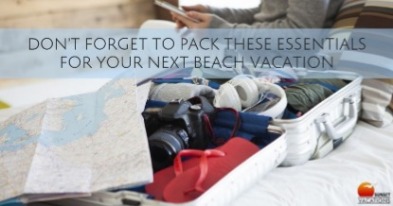 ✔️ Pack
It's not so bad! Print off a packing list for every member of your family (and we know, you do the rest). Check out this fun blog for a list of items you may not have thought to pack, but they are sure to make your vacation easier and more fun.
Planning a vacation can be intimidating. Just take it one step at a time. Reference these blogs and other resources so you can plan most efficiently.
If you are ready to start looking at vacation rentals in Sunset Beach, please just click this link to browse our inventory of over 230 properties. Most of our best properties are rented by spring, so it's smart to start early. Happy planning!
Comment on this post!