---
Everything You Need to Know About Taking Your Dog on Vacation
Posted On Monday, April 15, 2019
---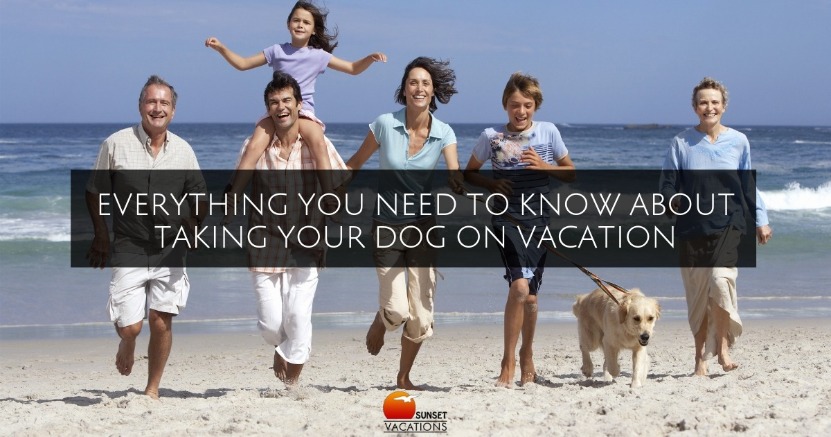 ** This blog was updated May 2022 for relevancy and content **
For animal lovers, one of the hardest parts about taking a vacation is leaving the pets behind. If you're lucky, you have an excellent pet sitter or neighbor who will care for your pets like family. Or, perhaps you prefer the local kennel that offers love and playtime as well as a safe environment (where your couch will not become collateral damage during your time away). Yet another option is to trade pet-sitting duties with a like-minded friend.
That's all great, but the luckiest travelers take their pets with them on vacation! That's where Sunset Vacations comes in.
Did you know that we have around 40 dog-friendly rentals in our fabulous inventory? This blog tells you everything you need to know to bring your dog to Sunset Beach!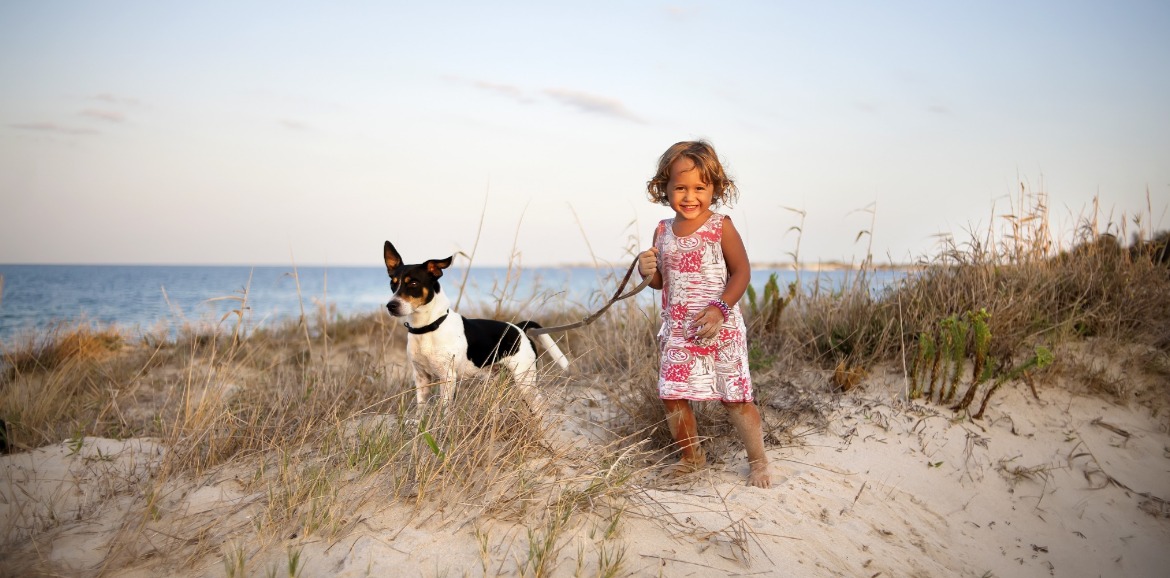 What sorts of pets can I bring on vacation?
Sunset Vacations allows dogs only, and we have a 2-dog maximum policy. Sorry, kitty cats!
Do all Sunset Vacations rental homes allow pets?
No! Only a select few offer this benefit, so if you are interested in bringing your dog on vacation, make sure you book your rental as early as you can. Please note that bringing pets into homes that are not designated pet-friendly will result in immediate eviction.
Is there an additional pet fee?
Yes. There is a one-time pet fee that may vary depending on the property. Please consult with our staff to learn more.
What should I pack for my dog?
Comfortable crate and familiar dog bed.

Normal dog food and treats - new noms in an unfamiliar place is just asking for trouble!

Collapsible water bowl.

Well-fitting harness or collar (with up-to-date identification).

Microchip.

Sturdy leash (keep a spare in the car or rental house).

Poop bags.

Medications.

Old towels for wiping sandy feet, bath products, grooming tools if needed.

Protective car seat covers.

Brush (to get the sand out of a shaggy coat)

Toys, chewy items like kongs or rawhides, peanut butter and treats. Good dog!

Vet records (proof of rabies, etc).
Can I leave my dog alone in the rental house?
You may, but the dog must be crated any time he is left home alone. Don't forget to bring some peanut butter filled Kongs, treats, and a soft, familiar bed to make your pet feel comfortable and secure. Consider leaving the TV on, or a fan for white noise.
What happens if my dog damages the house?
The pet owner is responsible for any damages done by the dog. Be prepared to pay for any extra cleaning or repairs we deem necessary during your move-out inspection. If your dog is fully house-trained, chews only appropriate toys, and is crated while you are away you shouldn't have any problems!
Is there an Emergency Veterinarian near Sunset Beach?
The two closest veterinarian hospitals near Sunset Beach are:
7005 Beach Dr SW, Ocean Isle Beach, NC 28469

9256 Beach Dr SW, Calabash, NC 28467
If you have a pet emergency after hours, you will have to travel to Myrtle Beach or Wilmington:
601-1 Robert M Grissom Pkwy, Myrtle Beach, SC 29577

50 Greenville Ave, Wilmington, NC 28403
What if my dog becomes lost?
Before you even arrive on Sunset Beach, ensure that your dog has a properly fitted collar with up-to-date identification. All pets should also have a microchip. In the event that your pet ends up with Animal Control or lost, they can scan his chip and reunite you within minutes! If your dog goes missing on Sunset Beach, you may file a report with Animal Control. We also recommend checking (and posting on) local Facebook pages - our community is wonderful and will help you find your lost pet.
Can I take my dog to the beach?
During the weeks between Memorial Day and Labor Day you are asked to not have your pups on the beach between the hours of 8:00 AM and 6:00 PM. However, your pups are more than welcome to roam the beach with you before 8:00 in the morning and after 6:00 in the evening. Dogs must always be leashed on Sunset Beach!
Visiting on the "off season"? If you are here after Labor Day but before Memorial Day, dogs are allowed on the strand at all times! Read all regulations here.
Does my dog need any special equipment to stay safe on the beach?
Just as you prepare yourself for the beach with sunscreen, sunglasses and appropriate attire; your dog's needs should be considered as well. Your dog might need sunscreen on her nose and ears, especially if she has pale skin. Consider paw protectors for hot sand and pavement, a safety vest (in case you go kayaking or swimming), and always bring fresh, clean water and a bowl when you are out and about. Oh, and don't forget the poop bags! In general, your pet will be more comfortable inside her crate at the rental during the hottest part of the day.
Are there any dog parks near Sunset Beach?
Yes! A dog park is a great solution to help your dog burn some energy in a safe place, especially since dogs must be leashed at all times on Sunset Beach. Whenever we travel we like to check bringfido.com for the most up-to-date list of local dog parks and facilities. Check out some options for Sunset Beach here.
🐾 Our top pick is the Shallotte Township Park (and Dog Park):
Shallotte Park has a playground, tennis courts, a pickleball court, and restrooms. It also has a dog park where your dog can safely run and play without any leash restrictions. 5550 Main Street, Shallotte, NC 28459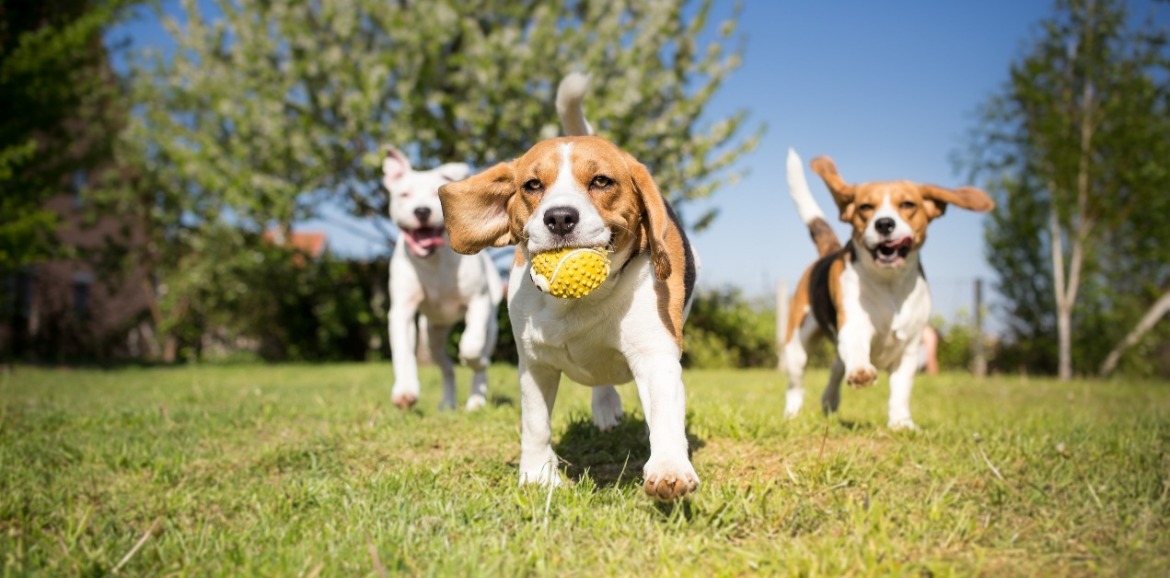 Our pet friendly rentals have various amenities and range from 3 bedrooms to 5, and sleep up to 14. Click on the individual properties for additional information on amenities and other details.
Since pet safety at the beach is one topic that is often forgotten during the preparation stage, we've put together this overview of things for you to think about BEFORE you arrive in gorgeous coastal North Carolina.
It's simple: Keep 'em leashed, only bring your dog during approved times, and pick up after him.
Looking for a nice nature hike with your pup, or even just a quiet green space to relax? Check out these options.
Day tripping? Make sure you know the rules of the other towns and beaches when it comes to bringing your dog along.

Taking a vacation with your dog can really elevate the whole experience! Sure, there are extra things you need to think about and plan around, but it's worth it when you can include your pet in your vacation photos, family walks, and evening beach crab hunts. Get planning!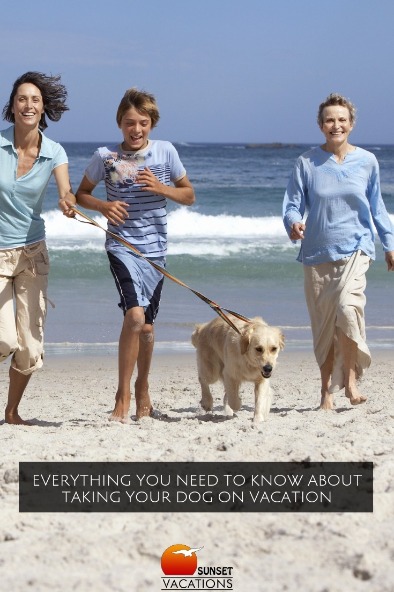 A vacation with your family and dog under the same woof?
It's possible with Sunset Vacations!
Comment on this post!