---
Videos, Photos and More: How to Best Capture Vacation Memories
Posted On Monday, August 16, 2021
---
Sometimes it seems like the photos and videos from a vacation are better than the actual vacation! After all, you probably only capture the best moments (and not the sullen teen who had his phone taken away, or the toddler tantrum that was the direct result of a missed nap).
Looking back at vacation photos is the BEST. Today on the blog, we are going to give you a few tips to get the most out of every photo and video. We will also give you some fun ideas to document your trip that involve the whole family. Already took your Sunset Beach vacation this year? No worries! We will also tell you some ways to use what you already have to create great memories!
1. Take LOTS of pictures.
Sounds obvious, doesn't it? But seriously, click a few times on every shot. Try "burst" mode, too. Use your phone or your professional SLR. The trick is to have enough photos to choose from when you want to create your vacation memory projects or post on your social media.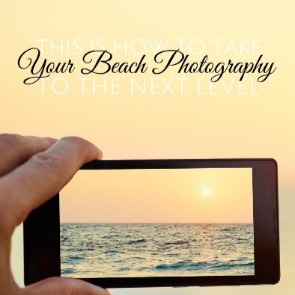 This blog will give you tons of great advice about how to take great photos on vacation. It's important to think about lighting, distance, focus, composition, and more.
Photography of your vacation shouldn't just be on the beach, of course! Try to capture the little moments that happen on vacation. Like, the first time your child tries yummy fried shrimp. The cute decor of your vacation rental. A lizard sunning himself on the deck. The game of Tetris you must play as you pack up the minivan. All of these photos tell the story of your family vacation!
2. Don't forget video
We like to mix small video clips in with our photos to create fun and dynamic slideshows after a vacation ends, so it's a good idea to document some vacation memories in video form. A great feature many phones offer is the ability to take a photo while filming a video at the same time.
Whether you prefer a small notebook or you just use the "notes" section on your iPhone, keeping a written record of certain things can be super useful when you go back to review your trip once you get home.
For example, you might want to write down a fun fact you learned about the Kindred Spirit Mailbox, or remember the name of the place that had the best coffee on the island. Make a note of which Calabash restaurant had the crispiest seafood, or which bar allowed your dog to hang out with you. Write down funny stories or things that happened, or quirks about your Sunset Beach rental that made you laugh.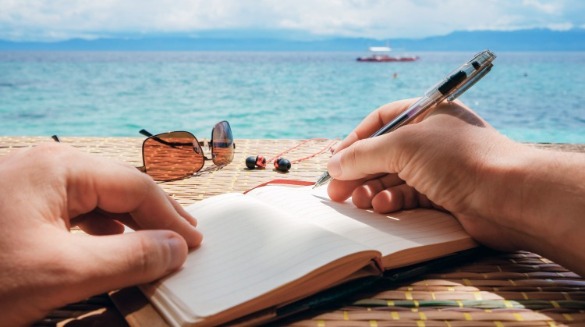 4. Write down funny quotes
Along these same lines, something our family has done for years is to keep a "quote board" during vacation. When someone says something funny, discreetly write it down in your notebook or on your phone. On the last night of your trip, read them aloud. You will love re-living these hilarious moments!
1. Make a slideshow
When you create an Album with your vacation photos, it's super easy to create a slideshow! Try apps like iMovie (if you are an iPhone person) or Pixgram if you have an Android device.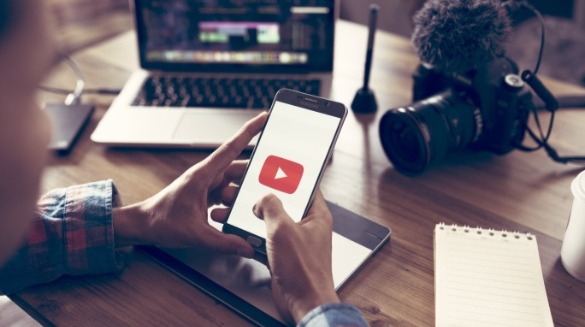 YouTube isn't just for influencers and teenagers showing off their Minecraft skills! Our family actually has our own YouTube channel where we upload all of our family videos. Don't worry! You can set your channel to "private", so that only you (and those that have the links) can view your content.
YouTube makes it super easy to upload and share content, whether you want to email a video to your grandma or share a video with all of your social media followers.
3. Create a scrapbook
There are a few ways to compile your vacation memories into a scrapbook.
Traditionalists will want to print all of the vacation photos (we like walmart.com and one-hour pickup!). Then, place each photo (with pretty frames, stickers, and notes) into a beautiful book. You could also just put the photos into a special photo album and call it a day!
Others will enjoy creating custom scrapbooks using a digital photo service, like Shutterfly, Walmart, Costco or Google Photo Books. We really like this option because you can fit tons of photos per page, customize with cute digital stickers, ribbons and frames, add lots of text (don't forget a page for that quote board!) and best of all.... no scissors or glue required.
4. Share on social media
Did you even take a vacation if you didn't post about it on social media? It's true - social media is a great way to share your photos with family and friends! We recommend only posting the best photos, and not too many. Just a few highlights that you will love looking back on year after year! Depending on who you travel with, it's a good idea to ask permission before posting photos of others online.
5. Print & frame
If you took plenty of vacation photos, you are sure to have a few that stand out. You know, the ones that got the most comments (FRAME THIS!) on Facebook. Take that advice and head to one of your favorite websites (again, Shutterfly, Costco, Walmart and others have great deals on canvas or framed prints). Maybe you have already started a gallery wall in your home for those amazing vacation memories.
Comment on this post!