---
This is How to Take Your Beach Photography to the Next Level
Posted On Monday, February 4, 2019
---
Always take the picture.
We live in such an amazing time – we always have a camera in our pocket! Think back to high school or college (and picture the camera you used back then). Your current phone camera blows it out of the water! The resolution, color and quality produced by our mobile devices means that even a simple, unedited photo is better than anything you had growing up.

Even in this age of digital photography, you will rarely hear anyone say "I took too many photos on my vacation"! Conversely, we often wish we had taken a few more. That we had captured more of the simple, everyday moments. Not hesitated to snap a photo, even if our subject is making a crazy face or the lighting isn't perfect. Because when you look back on your photos, years later, you will laugh as you remember the annoyed face your tween always gave the camera, and you might appreciate the chaotic background that includes a crumpled Doritos bag, a half-completed puzzle and piles of wet towels in your Sunset Vacations rental home. It's all part of the experience!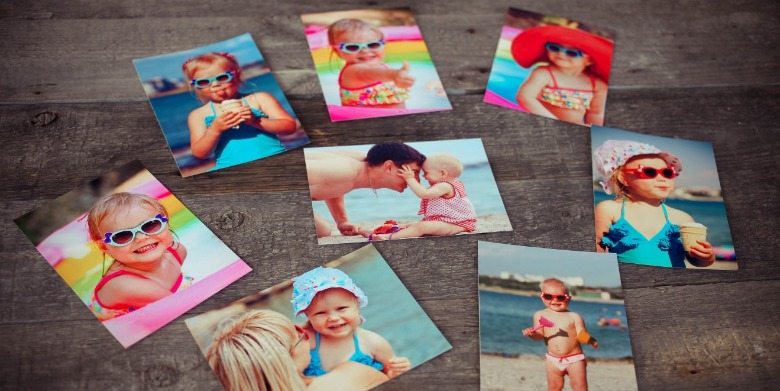 "Photography is a way of feeling, of touching, of loving. What you have caught on film is captured forever… It remembers little things, long after you have forgotten everything."
- Aaro Siskind
Take great photos.
This blog is focused primarily on cell-phone photography, but most of these ideas can be put into practice with any sort of camera, from novice to professional. By employing our tips below, anyone can take their photography game to the next level!
First, think about your lighting. If you are trying to set up some really great family shots, consider aiming for the "golden hour", which is 30-60 minutes before sunset. This time of the evening produces the softest, most flattering light with what are often the most stunning skies as a backdrop (especially on Sunset Beach). No matter what time you shoot, try to avoid squinting subjects or busy backgrounds.
Consider clothing. Candid photos are awesome and should be the majority of your shots, but if you want to achieve a more formal set of family or group photos, think about what everyone will wear. Pro photographers suggest staying within a certain color scheme (perhaps blues, corals and white for the beach) and limiting large prints, like plaids, stripes or florals to just one member of the group. Then just build your outfits off that theme. But really, you should wear whatever you think is most comfortable! We suggest tying up hair and not wearing loose accessories like scarves, because the beach is windy and your photo will look too chaotic if you don't consider that ahead of time.
Get detailed! Some of the best photos are of the little details in life. Your child's toes covered in sand, or perhaps a small pile of seashells collected from the beach. While we love a sweeping landscape of the the ocean, sound, or the pier, these smaller moments can often be the most artistic and memorable.
Avoid using your zoom. While it might seem like a good idea to pinch and zoom on your subject, it's actually better to crop and edit your photo after you take it. The zoom feature on your phone is simply a digital zoom (not optical), and you will see a loss of photo quality when you use it. When you crop your original, non-zoomed photo in edit mode, it will be much more crisp.
Try different angles and take multiple shots of your subject. Hey, it's digital! Take as many as you want. The only downside is that you will have to sort through them later to find the best photo, but it's worth it to get a fantastic picture.
Edit, but not too much. There are so many fun apps out there that make editing photos fun and flattering. Be careful not to over edit, because photos can become grainy with overexposure, or unrealistic with too much fading and shading.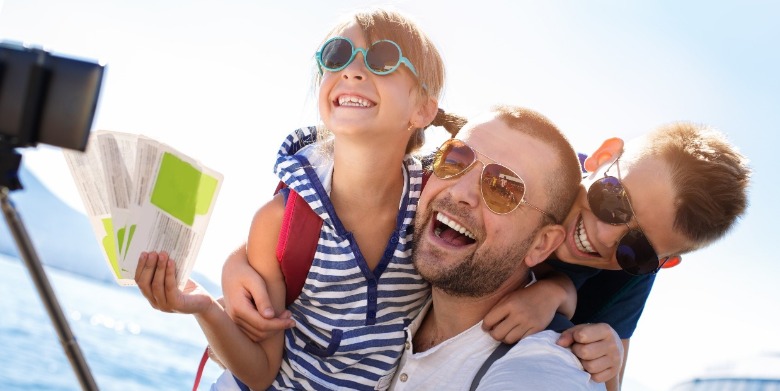 "The best thing about a picture is that it never changes, even when the people in it do."
- Andy Warhol
Products to enhance your mobile photography.
Since you will most likely bring your cell phone to the beach to capture all that fun in the sun, it's a good idea to think ahead and keep your phone safe from the elements. Here are a few products we like:
Universal Waterproof Cellphone Case

: This case is under $10 and has clear windows on both sides, meaning you can still take photos through it. It boasts "secure snap-and-lock system ensures superior water resistance, security and dependability. Dual-side transparent window allows full touchscreen functions including all camera functions, easy to operate the touchscreen for underwater shooting." We would definitely recommend something like this if you are going to the beach to keep out sand and splashes of water. Also good for kayaking, boating and other water activities. It says you can actually go under water with this case. Read the reviews and decide for yourself!




iPhone Waterproof Phone Case

: This is a more streamlined waterproof phone case featuring a simple design that will keep out sand, dust, water, and will stand up to drops and falls. As with any waterproof case, use at your own risk under water but the description says it can be submerged completely. This would be perfect for capturing fun moments at the pool or near the ocean!
Cell Phone Photography Accessories

: There are so many cool things you can do with your cell phone camera! This little set is under $20 and includes five different lenses that just clip onto your phone. You can try out the fisheye, wide angle, telephoto and macro lenses for really unique options and effects.
Bluetooth Shutter Remote Control for Selfies

: Sometimes you need a group shot and need everyone in the photo! But who is going to take it? This remote control uses Bluetooth to take the photo for you! Just set up your phone up to 30 feet away, and activate this device to take either a photo or video. Super fun!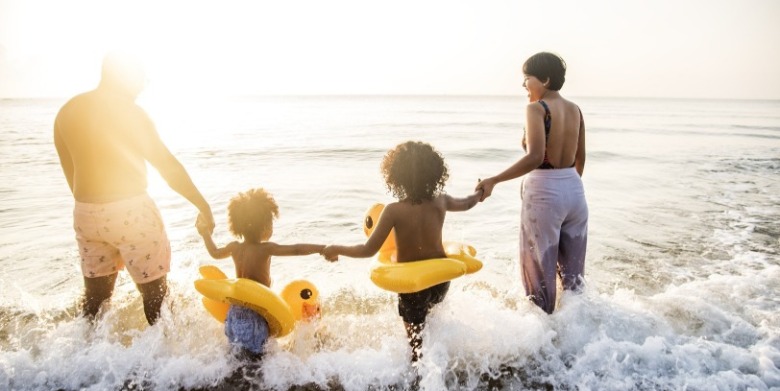 "Taking pictures is savoring life intensely, every hundredth of a second."
- Marc Riboud
Don't forget to shoot some video, too.
As awesome as photos are to preserve your vacation memories, don't hesitate to slide the setting over to "video" once in a while.
A photo just can't capture your toddler's adorable voice, the funny conversations that happen during a game of Pie Face, or your teen's super impressive tricks at the pool. In the "old" days we would just hit record and see what we came back with.... shaky, low quality images and all. Today, you can use video editing apps right on your phone to create a movie with all of your clips, all in one place (try Splice or VideoShow). Then, you can upload your movie to YouTube or Facebook to share with your friends!
"Life is like a camera. Just focus on what's important and capture the good times, develop from the negatives and if things don't work out, just take another shot."
- Unknown
Capturing memories on your family vacation is easier than ever. Surrounded by technology, there is a camera in every pocket. Of course, it's important to put the phones away while you are spending time together, so find the perfect balance and enjoy every moment.
Sunset Vacations is always happy to help you plan your next trip to Sunset Beach. Contact us at any time to get started!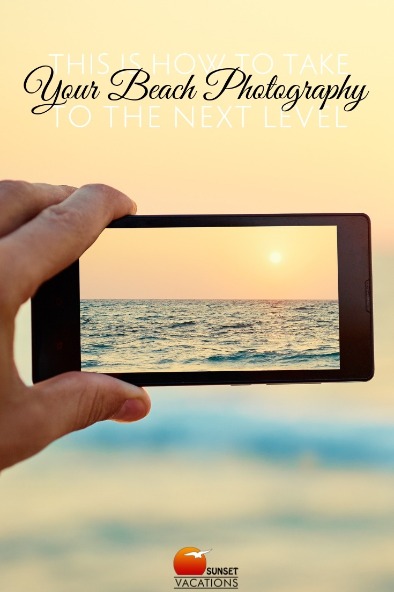 Do you have great photos from your last Sunset Beach Vacation?
Please share them with us, we would love to see!
Comment on this post!