---
Top 10 Things to Do Around Sunset Beach, NC in the Winter
Posted On Monday, January 16, 2023
---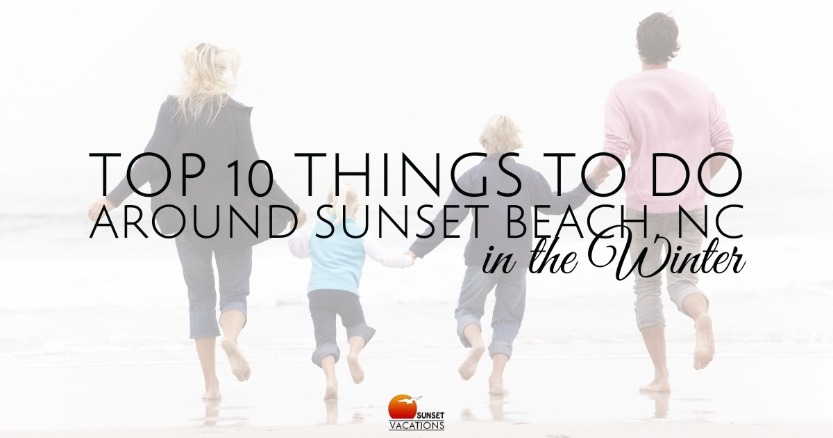 10 Fantastic Things to Do in Winter on Sunset Beach
If you're planning a winter getaway to Sunset Beach, NC, you may be looking for some great ideas of things to do. It's a great time to travel since there are fewer crowds, lower travel costs, and plenty of things to do. Check out some great things to do to fill your winter vacation itinerary!
Here is a list of different things to do in the winter. And, if you're looking for an excellent winter beach rental, check out our available properties. We have great rental specials with full amenities and gorgeous views. Find the perfect one for your family's winter vacation!
1. Spend the Day Relaxing on the Beach
Sometimes doing nothing is everything. And even though it's winter, the weather in Sunset Beach is still warm enough to enjoy the beach. Bury your feet in the sand, soak up the sun, or walk along the shore and look for seashells. Another idea is to rent beach chairs and read a good book while you feel the ocean breeze and listen to the waves crashing.
If you love to fish, catching fish is an enjoyable way to spend time on a winter beach vacation. On Sunset Beach, NC, you may reel in a red drum, black drum, or a flounder as some of the most popular species in the area. You can fish from the beach, rent a boat, or consider a charter.
3. Go to the Bald Head Island Lighthouse
Spend a day site seeing a lighthouse. Take the ferry to Bald Head Island and learn about some of North Carolina's history. The Bald Head Island Lighthouse is one of North Carolina's oldest lighthouses, and while you're there, you can explore the quiet island free of cars and other vehicles.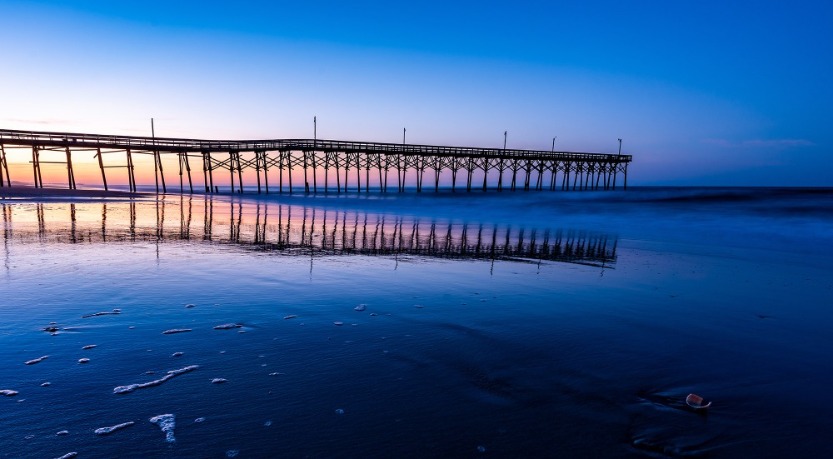 The mild winter weather in Sunset Beach makes it the perfect time to hit the links. It is a premier destination and home to several top-rated golf courses, including the Sea Trail Golf Resort and the Pearl Golf Links, which are just some of the best golf courses in the area. Take some lessons or try a new course!
Sunset Beach is a charming, small town with plenty of local shops and restaurants to explore. Pick up some souvenirs or enjoy a meal at one of the town's many southern-style restaurants. Visit a local bookstore to find a beach read or try a spa. There are endless places to try and check out nearby towns like Calabash, North Myrtle Beach, and Ocean Isle Beach.
6. Visit the Museum of Coastal Carolina
The Museum of Coastal Carolina is a great way to learn more about the history and environment of the region. The museum features life-size models of marine life, hands-on exhibits, critter habitats, and a planetarium. It is a great place to take your family and spend time learning in fun ways. Have a wonderful time learning about North Carolina's maritime history.
Sunset Beach has some of the most amazing places to stargaze with the lack of light pollution. Plan an evening with warm blankets, a thermos of hot coffee or hot chocolate, and put on your warmest clothes. First, watch the famous Sunset Beach sunset in a blaze of glory over the horizon, and then see the stars coming out soon after. In the winter, you can see timeless constellations like Orion and his famous belt.
The scenic trails at Inlet Point Plantation Stables offer a unique way to explore the area in North Myrtle Beach. They have guided horseback rides on the beach and trails and offer pony rides. Horseback rides are available for all skill levels. Bring your whole family and have a scenic day out with horses!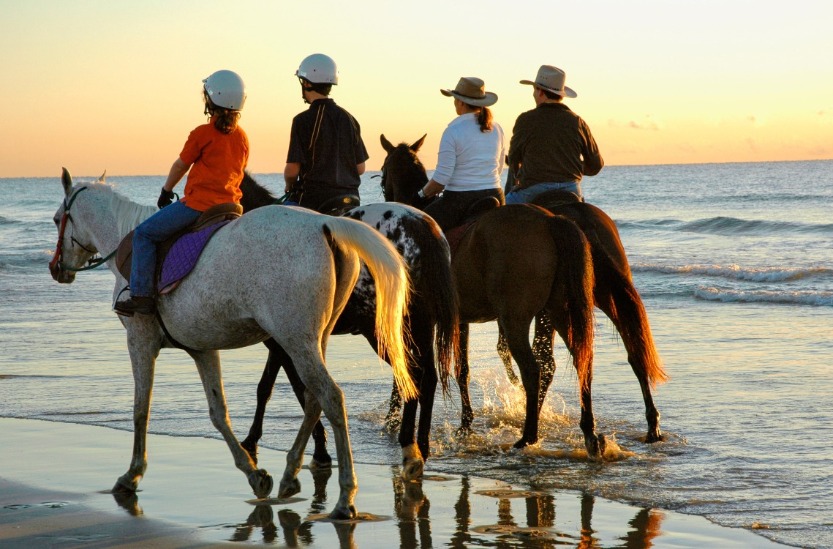 Sunset Beach is teeming with many different bird species that are great for birdwatching. You can see egrets, herons, storks, hawks, and many more. It is a haven for birdwatchers. You can explore the area on the North Carolina Birding Trail, which guides you to specific areas that are perfect for watching different species. Get your binoculars and have a relaxing day identifying birds you encounter along the way!
Experience the beauty of Sunset Beach from the water by taking a boat tour. Options include sunset cruises, dolphin-watching excursions, and fishing charters. Carolinas Coastal Adventure Tours is an excellent company for its various tours.
A Couple of Bonus Ideas!

Play Mini Golf
The whole family will enjoy a round of mini golf, and there are some great places to go near Sunset Beach, like River County Mini Golf in Ocean Isle Beach! Or try The Black Pearl Mini Golf in North Myrtle Beach! Take everyone to a place that brings out your inner child and makes some great memories!
Relax and Unwind in Your Vacation Rental
Finally, remember to take some time to relax and unwind. Sunset Beach is the perfect place to kick back and enjoy the slower pace of life. Sometimes not planning anything can be fun and exciting because you can enjoy your environment without needing to be anywhere. Hang out and play games, make a meal, get take-out, watch a movie or enjoy being together with your family.
Sunset Beach is a popular winter destination with beautiful beaches and a relaxing atmosphere. If you need a place to stay for your winter vacation, check out our vacation rental properties. Our properties offer fantastic amenities that make your stay comfortable and convenient. You can get fully equipped kitchens, stylish décor, gorgeous views, and more. We also have great rental specials for the winter off-season, so be sure to check those out and start making your winter vacation plans today!
Want one more idea for things to do on your winter vacation?
Eat the most delicious seafood on the east coast!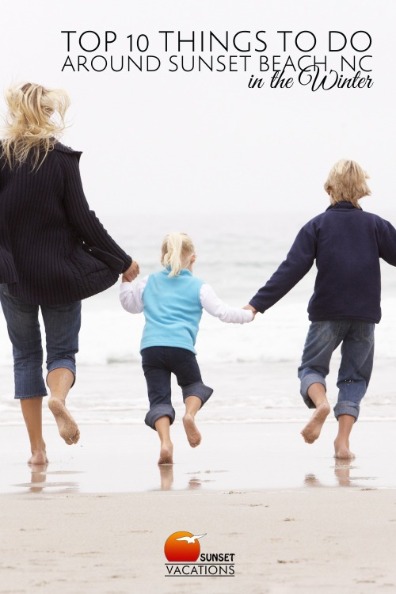 Comment on this post!