---
The Spectacular Sunset Beach Birding Trail
Posted On Monday, February 17, 2020
---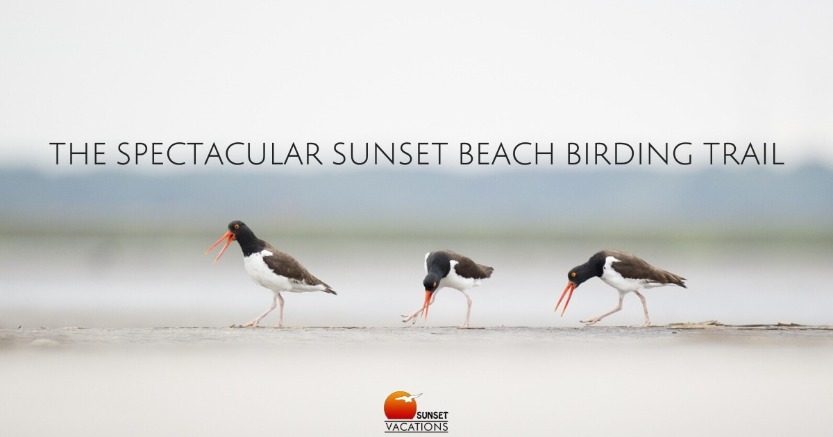 Sunset Beach is an official stop on the NC birding trail.
Did you know that North Carolina is home to over 440 bird species?
And you can see many of them on your next Sunset Beach vacation! Sit on the deck of your Sunset Vacations rental home and we bet you will spot several varieties. Venture out into the marshes or walk the beach to Bird Island and there's no telling how many types of birds you might encounter.
You don't have to be an official Bird Watcher to appreciate our feathered friends. According to the NC Birding Trail, birding is for everyone! Watching and learning about birds is a great way to connect with nature, slow down, learn about wildlife, and relax.
The North Carolina Birding Trail isn't actually a trail at all. Rather, it's a simple collection of places in North Carolina "where bird watching is appreciated, encouraged, and accessible."
The NC Birding Trail is divided up into three distinct sections: Mountains, Piedmont, and Coastal.
The Coastal Plains portion of the trail has 102 birding sites, including six in Sunset Beach.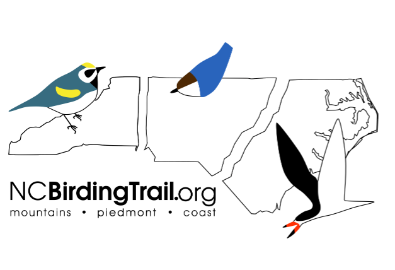 Birds you are likely to spot in Sunset Beach
The habitats most likely to house the birds of Sunset Beach include the salt marshes, maritime shrub, on the beach, and among the dunes and grasses. Keep an eye out for these common varieties: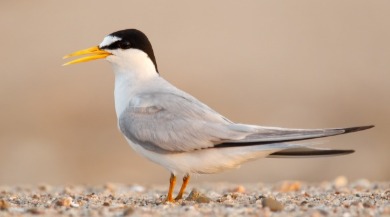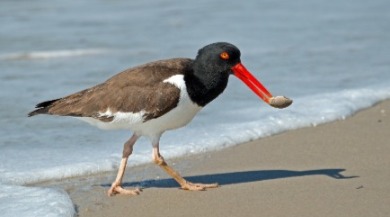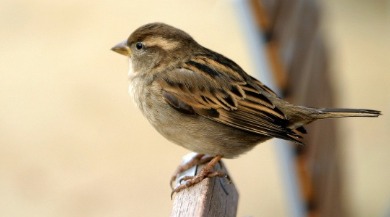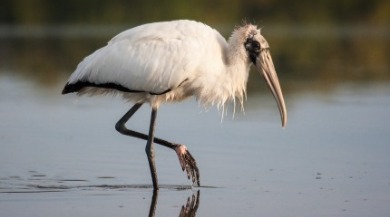 The 6 Birding Sites of Sunset Beach
You will need a vehicle, since these sites are spread out across Sunset Beach. But what a great way to spend a day, not only looking for cool wildlife, but this is a great way to get to know Sunset Beach (and it won't cost you a thing!).
Pack up some snacks, waters, sunscreen, and whatever birding equipment you might like and you're off.
Site #1: Eastern Tip of Sunset Beach (Canal Street)
Start on the east end of the island by taking Canal Drive all the way to the end (near Tubbs Inlet). Here, the road ends in a gated community, but you can take the beach access path towards the marsh.
Look for a flock of Skimmers on the beach or on a sandbar.
Site #2: North Shore Drive (East end)
From Canal Drive, turn right onto Cobia St., then right again onto North Shore Drive East. Park along the road (be careful of soft sand) and walk to the end of North Shore. At the end of 19th street is a beach access for additional views.
In the spring, search for a colony of Least Tern or Oystercatchers (do not disturb the colony during breeding season). Listen and watch for Painted Buntings in trees and on wires.
Site #3: West End of Sunset Beach (Bay Street)
Hop back in the car! You are going to leave the east end of Sunset Beach and head back towards the center of the island. To do this, backtrack on Cobia and turn right onto Canal St. Turn right on 6th Street. Turn left on North Shore (this is the other part of North Shore, not the one you were on before). Cross over Sunset Blvd (make sure you wave to us at Sunset Vacations as you pass by). Keep driving down North Shore Drive until it ends at 40th Street.
Turn right, and immediately on your right is a marshy tidal area where you might spot some Clapper Rails, but Site #3 on our tour is just a bit farther. Proceed to Bay Street where you can park and walk around.
At low tide, check out the flats for wading shore birds. In the fall, the marshy grasses are replete with Sharp-Tailed Sparrows.
Site #4: (40th & Main)
Return to 40th street and head towards Main Street. You will see some public parking spots on your right. Start walking around, both near the marsh right in front of you (Bull Creek). Next, find the beach access boardwalk and walk about a half mile. You should see a spot where dunes are roped off.
A few Wilson Plovers and possibly some Least Terns nest among the grasses. This area is a good place to study Sandwich, Royal, Common, Forster, Least (spring &summer), Black (late summer to fall), Caspian (fall & winter) Forsters, and Royal Terns throughout the year. (source)

Site #5 (Bird Island)
If you have packed waters and sunscreen, leave the car behind and try the walk out to the Bird Island Coastal Reserve (read much more about it in this detailed blog post). Don't forget to make a stop at the Kindred Spirit Mailbox along the way.
This undisturbed stretch of land provides a safe haven for many bird species, including the Horned Grebe, Wood Stork, American Oystercatcher, Black Skimmer, Reddish Egret, Painted Bunting, Wilson's Plover and winter sparrows. Of course, you will also find more common coastal birds like seagulls and pelicans.

Site #6: (East Lake & West Lake)
You might be hot and tired after your journey to Bird Island, but there is one more stop to make on the NC Birding Trail!
Ready to explore a local lake? Head back to the bridge and return to the mainland. Take the first right turn onto Shoreline Drive, travel ½ mile to the East Lake on your right.
In the summer, check the trees for a daytime roost of Wood Storks.
Black-crowned Night Herons, White Ibis, Great Egrets, Snowy Egrets, & Green Herons all roost on the lake during their respective seasons. Check the bushes for migrants, especially in the spring and fall.
On the left side of the road is an extensive marsh along the waterway - look for wading birds and shorebirds. Continue west to West Lake and you'll see a big daytime roost of wading birds, including Wood Storks.
Keep an eye out for American Alligators!

All of this information was taken from the Sunset Beach website, which promotes the Sunset Beach part of the NC Birding Trail!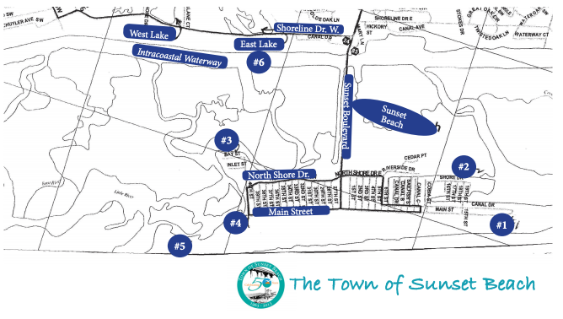 Courtesy of the NC Birding Trail: Click here to see a detailed brochure.


Gear you might need for bird watching:
Spotting Scope
A spotting scope is basically a small, portable, high-power telescope. Binoculars will also work, although they aren't as powerful.
Field Guide
Order a simple bird guide before your trip to Sunset Beach. Try one by the Audubon Society, Sibley, or National Geographic.
Birding Apps
Identify birds by using a helpful app, like BirdSnap or Birdsong ID.
Sunscreen, Water, Snacks
This trifecta will get you through just about any beach activity, and birding is no exception.
Patience
We love this article by the Audubon Society about How to Find a Bird. Read their simple tips to get you started.
We are so excited about the many ways to connect with nature here in Sunset Beach. Whether you choose to go fishing, search for ghost crabs, learn about sea turtles, or explore the NC Birding Trail, there is always something to learn during your vacation.
Comment on this post!