---
How to Take a Day Trip to Southport, NC
Posted On Monday, June 28, 2021
---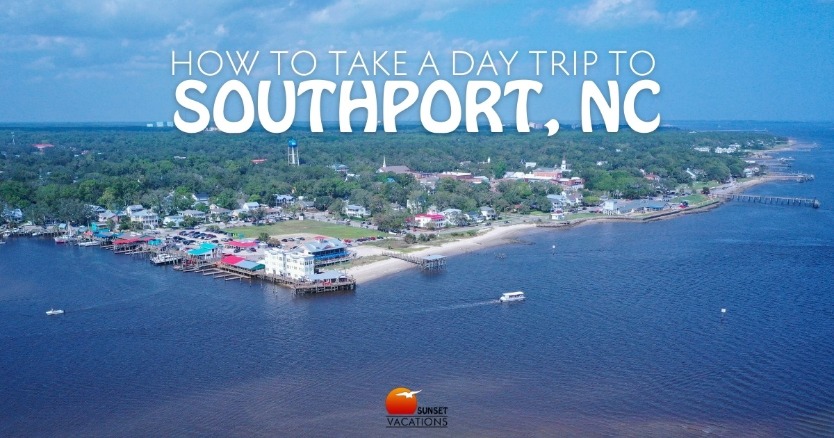 Southport, NC is only about 48 minutes from our office in Sunset Beach.
Southport is the perfect little day trip. It has tons of wonderful restaurants, great shopping, fun coffee shops, interesting events and easy access to the Oak Island Lighthouse and Bald Head Island (just hop on a ferry!). Today we will tell you a little more about this lovely town. When you book your week's vacation in Sunset Beach, you have plenty of time for a fun day trip or two.
A few facts about Southport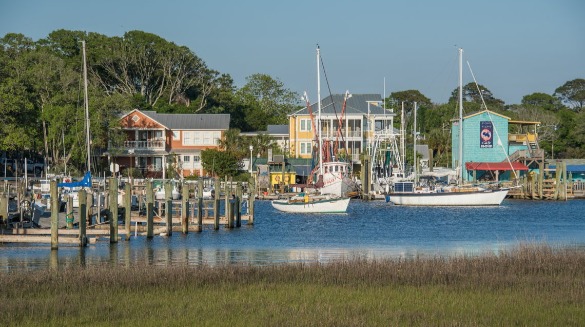 Southport is located right where the Cape Fear River meets the Atlantic Ocean.
According to cityofsouthport.com, "Many popular movies and TV shows have been filmed in Southport including Crimes of the Heart, Nicholas Sparks' Safe Haven and Steven King's Under the Dome." There is even a printable walking tour to see where movies were filmed! Click here.

Southport is also known as an artist's haven - check out the local galleries.


How to get there from Sunset Beach
Hop the bridge back over to the mainland of Sunset Beach.
Then, grab the US-17 N / Ocean Hwy W until you get to NC-211 S.
Hang a right there and next thing you know, you will be in the middle of Southport, NC!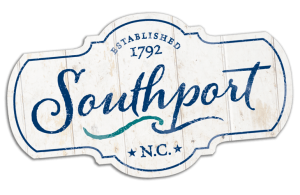 What to bring
You will probably want to make a day of it once you arrive in Southport. Bring all of the necessities for a great day out.
Comfortable walking shoes, icy cold water bottles, sunscreen, and a hat.
If you have kids in tow, don't forget a few snacks, something for them to do in the car, and your little first aid kit.
What to do
Visit the Fort Johnston-Southport Museum: "Fort Johnston was built in 1749, the fort was burned by American colonists in 1775. Regarrisoned by the North Carolina Militia, the fort was the point around which the town grew. It was decommissioned in 2006."
NC Maritime Museum: "Features a 2,000 year old dug out canoe, pirate lore, a WW II submarine periscope, Civil War relics, artifacts from along the Cape Fear, a collection of ship models, and more."
Go shopping! There are so many great shops here. Check out the local flavor.
Hang out at the

Waterfront Park & City Pier.

Old Yacht Basin,

a beautiful harbor for photos and cool breezes.

Brunswick County Old Jail

- now a small museum.

Franklin Square Park

- A very pretty oak-canopied park named after Benjamin Franklin.

Take a

sunset boat cruise



Where to eat
There are way too many great places to eat in Southport, and we couldn't possibly list them all. But here are a few favorites:
Provision Company - Known for its laid-back atmosphere, this unique restaurant is a staple in Southport. Place your order at the chalkboard menu, grab your own drinks on the honor system, and enjoy the view. 130 Yacht Basin Dr (910) 457-0654
Southport Smoke House - Southern BBQ at its best! Famous for brisket, all meat is cooked using a dry rub and smoked for hours and hours. They offer 7 different sauces to choose from. Don't forget lots of classic sides. 1102 N Howe St (910) 363-5035
Mr. P.'s Bistro - The locals will recommend Mr. P's for a special night out. This is the place to get super fresh seafood like shrimp, oysters and an awesome crab-stuffed lobster tail. Plenty of options for non-seafood eaters as well. 309 N. Howe Street (910) 457-0801
Ready to book a vacation to the Brunswick Islands? As you can see, there is so much to do here and Sunset Beach is the perfect launching point. Book your Sunset Beach rental by using our easy-to-navigate website or contact Sunset Vacations for help.
Comment on this post!