---
The Bird Island Coastal Reserve: A Sunset Beach Treasure
Posted On Monday, May 13, 2019
---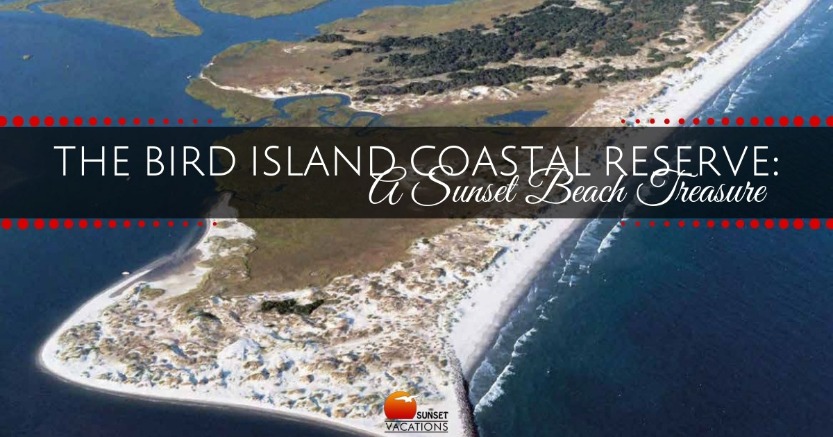 A day trip to the Bird Island Coastal Reserve is a great way to expand your Sunset Beach, NC vacation without ever leaving town.
Home to the infamous Kindred Spirit Mailbox, this stretch of protected land is easily accessible by walking west along Sunset Beach. Whether you seek sand, surf, sand dollars or sunsets, Bird Island is perfect for you. Read on to learn how to get there, what to do, and why it's important to our local area.
About Bird Island:
The Bird Island Coastal Reserve is nestled between the Town of Sunset Beach and the Little River Inlet in South Carolina. A Dedicated Nature Preserve, it's almost 1,500 acres of protected coastal land that serves to establish a lasting commitment to ongoing conservation efforts. Researchers and scientists are able to use Bird Island for research and study with no threat of further development by humans. The land was purchased by the State of North Carolina in 2001.
Interested in more Bird Island history? It has been the site of many changes over the years, from attempted development to bearing the brunt of various hurricanes. It has provided natural resources (such as salt) and even played a part in the Civil War. Read this document to learn more about the history of this beautiful place.
Reaching Bird Island is easy: Just walk.
Start by driving to the intersection of 40th & Main St. (in Sunset Beach). There should be some parking available near this spot. Find the 40th St. beach access and turn right.
Follow the beach until you reach signs indicating the boundary of the Reserve. From there, you can explore the beach, continue onto the Kindred Spirit Mailbox, and if you keep going, you will reach the South Carolina border!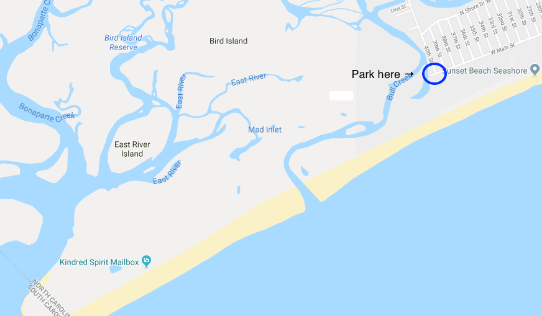 We recommend packing a small day bag for your hike that includes water, a few snacks, your phone, and possibly a blanket to stretch out on when you need a break. It's about a 2-mile round trip.
Don't forget your sunscreen and hat! Also, be aware that there are no facilities (restrooms) on the reserve, and any trash you bring on you must bring off. Pets must be leashed and cleaned up after. The Reserve is open year-round.
What to see on Bird Island
Although you may not see lots of lots of birds at first glance, you might be surprised at how many species call Bird Island home. This undisturbed stretch of land provides a safe haven for many bird species, including the Horned Grebe, Wood Stork, American Oystercatcher, Black Skimmer, Reddish Egret, Painted Bunting, Wilson's Plover and winter sparrows. Of course, you will also find more common coastal birds like seagulls and pelicans.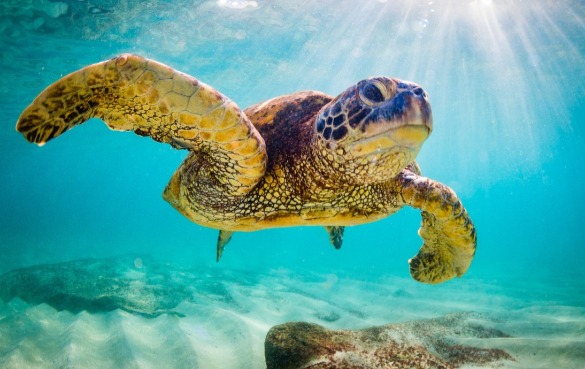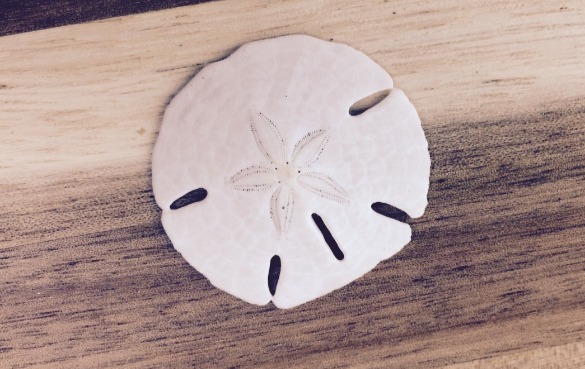 Animals get a lot of attention but don't neglect our local plants and grasses! Search for sea oats, saltmeadow cordgrass, prickly pear cactus, goldenrod, pennywort and beach morning glory. To learn more or to see photos of these unique plants, please click here.
As with all of our beaches, it's important that you stay off the dunes in order to protect the fragile wildlife and plants that call them home.
The Kindred Spirit Mailbox
Lovingly maintained by a group of volunteers, this one-of-a-kind wonder attracts visitors from all over the world to stop, read, and think... then write down their own thoughts, hopes and dreams. Read more about the Kindred Spirit Mailbox.
Tucked behind a sand dune on Bird Island you will find an unassuming mailbox. It seems very out of place on an uninhabited beach! However, it's the perfect place for a special mailbox like this. The mailbox contains a notebook full of inspirational messages.
First "planted" on the island by a man named Frank Nesmith in the late 1970's, the Kindred Spirit mailbox has been cleaned up, replaced, and maintained over the year by local volunteers.
You can actually find years and years worth of Kindred Spirit journals as part of a special collection housed at the University of North Carolina in Wilmington, NC.
Are you a fan of Nicholas Sparks? The mailbox is featured in his novel, Every Breath!
Sit on the bench next to the mailbox, grab a pen, and join our story. What will you share?
If you are booking a vacation rental on Sunset Beach, NC and looking for something to do, consider adding Bird Island and the Kindred Spirit Mailbox to your itinerary. Sunset Vacations can help you with every piece of the puzzle, from booking your trip to finding fun things to do while you are here!
Comment on this post!