---
Complete These Last Minute Tasks Before Going On Vacation
Posted On Monday, June 15, 2020
---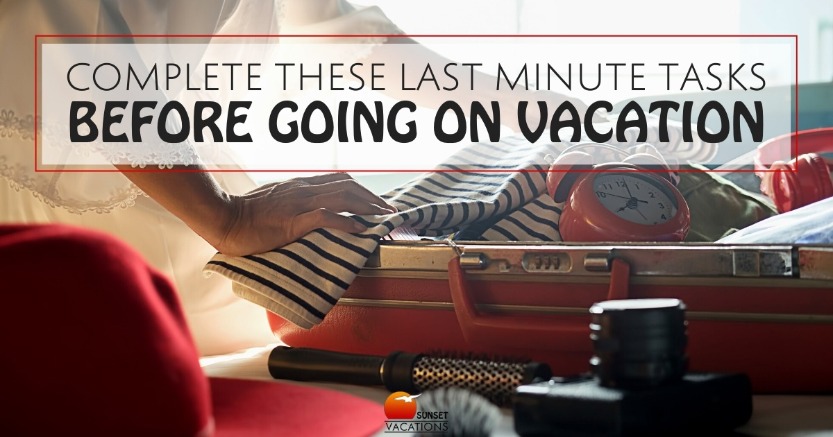 Did vacation sneak up on you?
No worries. We are going to provide you with a quick checklist that will help you stay organized as you get ready to go on your next vacation. It can be overwhelming to pack up, get the house ready, and close that garage door as you leave home.
Today, take a look at our helpful list of last-minute tasks to complete before you head for the sun and surf!
Looking for great advice about how to pack, meal plan, pack your car, a list of great items to have on hand for a beach vacation, and how to bring your dog to Sunset Beach?
Read through to the end of this blog post. We will link you to some fabulously resourceful blogs from Sunset Vacations that will cover these topics (and more!).
Check Off These Tasks Before Heading to Sunset Beach, NC: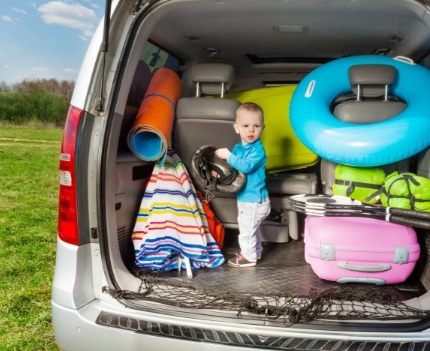 Use up perishable groceries
Try to use up the last of the milk, fruit, and meat from the fridge. No one wants to come home to weird smells!
Water your plants
Some of us forget to do this even if we aren't going on vacation. But try to remember your green friends, and enlist a neighbor to stop by if needed!
Prepare your vehicle
Check the oil. Fill the tank with gas. Make sure you have road trip necessities like trash bags, chargers, and snacks.
Have kids? Read more packing tips here.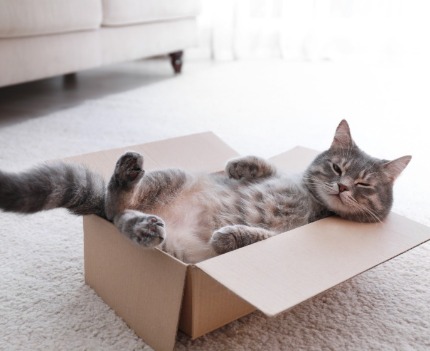 Charge all devices
Then, make sure you grab those chargers and put them in the car for the trip.
Remove extra stuff from wallet and purse
Just in case it's lost or stolen, you won't need to replace your Old Navy card or gym membership along with everything else.
Take care of your pets
Whether this is a drop-off at the local kennel, an informative note for your pet sitter, or a final scoop of the litter box, make sure the furry family members are cared for in the chaos of it all. Bringing the dog on vacation? Awesome! Read how, here.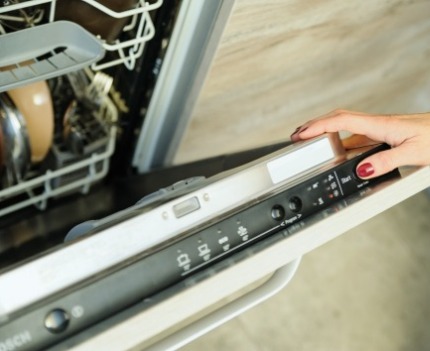 Set timers for lights
This is actually a good idea all year round. You will love the convenience of your lights going on and off when you like, and strangers will assume you are home.
Clear the disposal, and run the dishwasher
Pour some baking soda down the disposal and give it a quick swish. Shove every last cup from the teenager's room into the dishwasher and run it. This is your big chance!
Unplug & switch off appliances
It will save you electricity and possible fire hazards. No need to unplug every single thing (leave those lights on timers, of course), but it can't hurt to unplug the TV, computer, and toaster oven.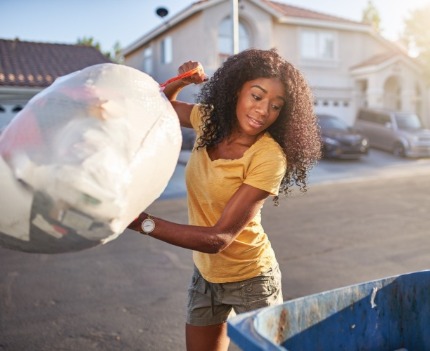 Take out the garbage
Not sure this really needs to be said, but your future self will thank you! So, don't forget.

Set the A/C (or heat) to 4° from normal
Setting your home temperature about 4 degrees higher or lower than your normal will save you some cash while you are away without making the unit work too hard to catch up when you return.
Double check important items
Got your phone, wallet and keys? You are off to a good start. Double check that you have your chargers, sunglasses, cold snacks from the fridge, water bottles for the car, and your daughter's favorite blankie.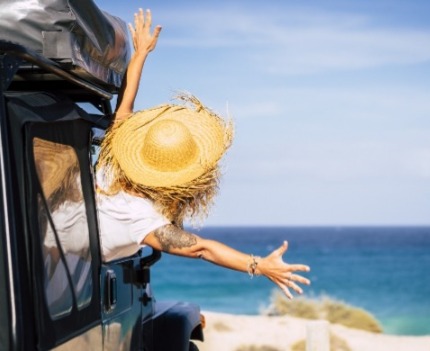 Arm the security system
...if you have one. Many of us have security doorbells (like Ring or Nest). If yours is not wired directly into the house and runs on a battery, make sure that battery is fully charged before leaving on vacation.
Lock the house and close the garage
Go around and check that every window and door is secure as well.
Plug the address of your Sunset Beach vacation rental into your GPS
Unless you know the way by heart!
We sure do.
Helpful vacation planning blogs:
Going on vacation should be fun and relaxing, but we realize that actually getting out the door isn't all fun and games. So, get started! Book your
Sunset Beach vacation rental
, and leave the rest to us!
What did we forget?
Please tell us what else you like to do before leaving for vacation.
Comment on this post!