---
All the Stuff the Locals Love in Sunset Beach, NC
Posted On Monday, September 28, 2020
---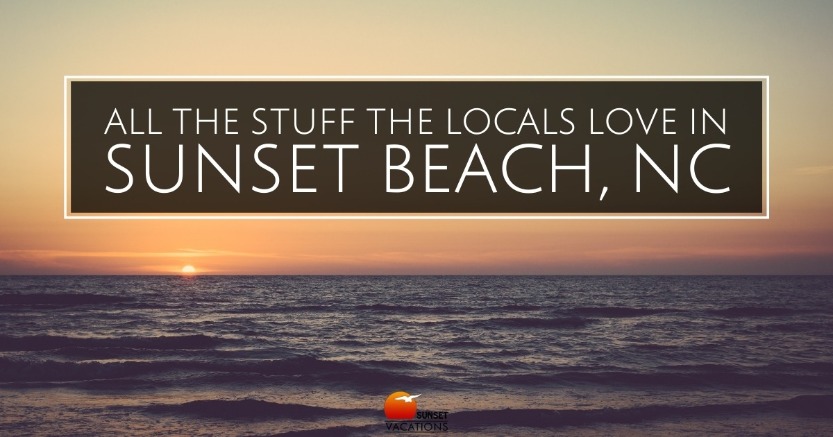 We KNOW Sunset Beach.
Our staff is all local, and many of us have lived here our entire lives. For our readers, we often recommend some of the more "touristy" things to do, like a walk to the Kindred Spirit Mailbox or a visit to the Museum of Coastal Carolina. But in today's blog, we are going to let you in on some of our favorite spots to eat, shop, and hang out that are fun all year long, not just during high season! Places that might not be so obvious...but are definitely worth a look. And all are within easy reach of your Sunset Beach vacation rental.
Local Gems In Sunset Beach
For being such a small town, Sunset Beach has much to offer! Try one of our restaurants, coffee shops or stores and support the locals, just like we do.
◼️ Crabby Oddwaters: Located on Mary's Creek in Sunset Beach, Crabby's dining area features spectacular views of the Intercoastal Waterway and Tubb's Inlet. They also host the largest private collection of exotic seashells on the East Coast. Crabby's is a good choice if you are looking to stay in Sunset Beach, partake in the local seafood, and enjoy a great view. People rave about their hush puppies so be sure to give them a try.
◼️ The Boat Landing Restaurant: Relatively new to Sunset Beach, the Boat Landing offers "casual upscale waterfront dining, with incredible views". The are located beside the Wildlife boat ramp in Sunset Beach, and the view from the patio is just perfect whether you visit for lunch or dinner. Their Shrimp & Grits is out-of-this world good!
◼️ Coastal Grounds Coffee Shop: Co-located with Julie's Rentals, this little coffee shop is right in the middle of the island and is a great spot to pick up a yummy coffee and pastry on a quiet morning.
◼️ Sunset Beach Trading Company: A true "mom & pop" store, this place gets great reviews from vacationers (and locals) looking for beach gear. They are also famous for serving ice cream, shaved ice, homemade fudge, homemade pecan pralines, and Nutty Bavarian cinnamon glazed almonds, cashews, and pecans. They opened in 1991 and have been going strong ever since.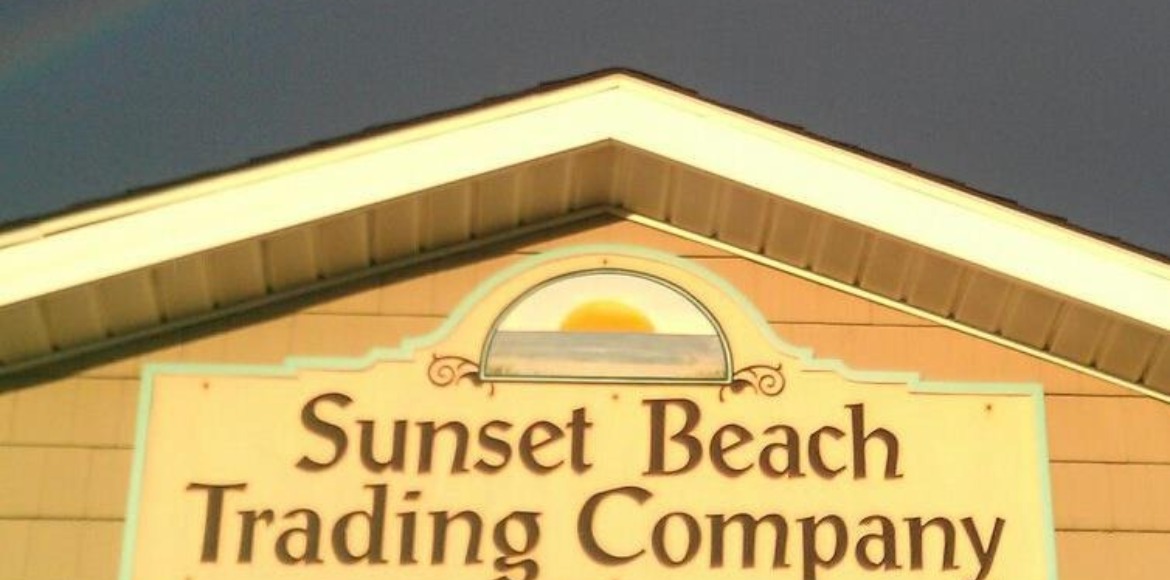 "Don't Miss" Spots In Calabash
The little town of Calabash is known as the "Seafood Capital of the World" and it's located just 10 minutes from our offices at Sunset Vacations.
◼️ The Oyster Rock: They specialize in seafood and raw bar items, but they also offer quality beef, chicken and pork dishes. Great views.
◼️ Gravy Southern Eatery: This local favorite is known for house specialties like meatloaf, oven roasted turkey and dressing, peach cobbler and Calabash-style seafood.
◼️ Boundary House: Absolutely delicious food in a beautiful restaurant. Great service, too!
◼️ Callahan's of Calabash: An enormous store where you can literally spend an hour browsing gifts, decor, beach styles and their famous Christmas Shop, called 'St. Nick Nacks'.
◼️ The Back Porch Ice Cream Shop is famous for their fresh ice cream, friendly staff, and rocking chairs in which to enjoy your dessert, southern-style!
There are so many cool things to do within driving distance of Sunset Beach. When we need to get away, the towns of Wilmington, Myrtle Beach, and Southport all have plenty to offer.
◼️ Take a ferry ride from Southport to Fort Fisher (see ferry schedule here). You can travel as a pedestrian or take the car.
◼️ Don't forget to grab a coffee from the Jumpin' Java Espresso Company, located at 4022 Old Bridge Rd SE, Southport, NC.
◼️ While at Fort Fisher, check out the North Carolina Aquarium of Fort Fisher, located at 900 Loggerhead Road, Kure Beach, NC 28449. This is a great rainy day activity, or the perfect place to make learning come alive for the little ones. Make sure to check their website or call (910) 772-0500 to see if you need a reservation.
◼️ The Battleship North Carolina in Wilmington is a great day trip from Sunset Beach. This trip will appeal most to history buffs, engineering enthusiasts, and people who love exploring interesting places.
◼️ Myrtle Beach is a quick trip from your Sunset Beach vacation rental. There you will find more of the "big city" restaurants, activities, shopping and restaurants you may be longing for on vacation. That being said, you will be happy to come back to your quiet retreat in Sunset Beach!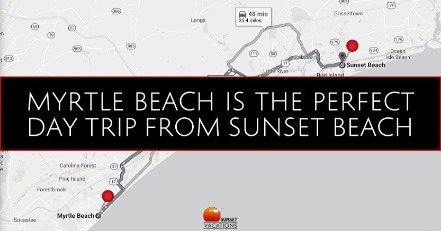 As more and more people learn about how great it is to vacation here in Sunset Beach, North Carolina, we imagine that our favorite spots will become your favorites as well. Many of these restaurants and shops have become part of the yearly vacation tradition for our guests.
Ready to book your next Sunset Beach vacation? We are ready to help! Contact Sunset Vacations today.
What's your favorite spot in Sunset Beach?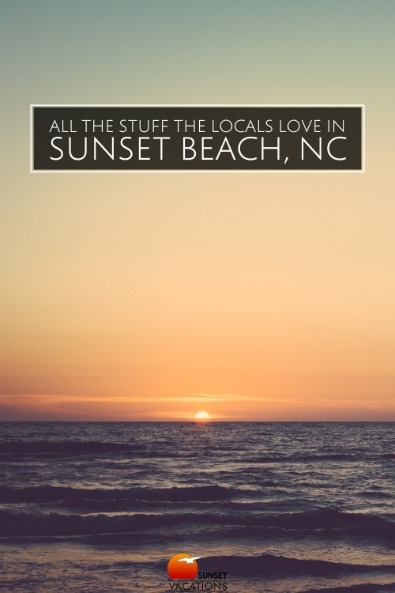 Comment on this post!