---
Grown Up Stuff to Do Near Sunset Beach, NC
Posted On Monday, July 1, 2019
---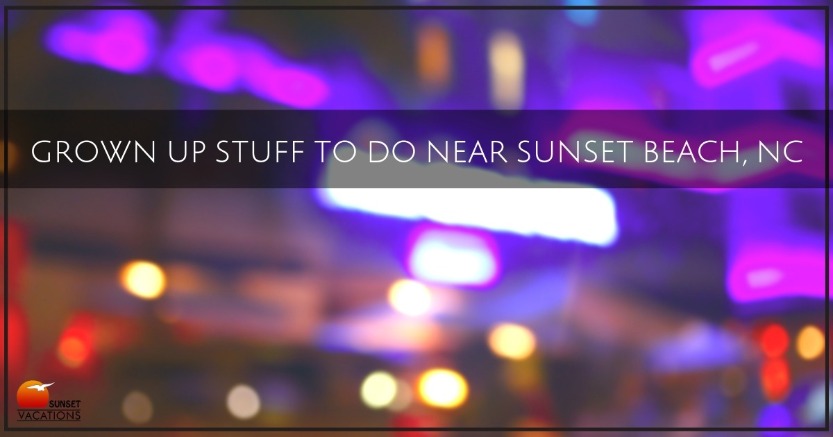 Adults only!
Are you headed to Sunset Beach with your significant other? Or maybe you rented a beach house with a fantastic group of fun friends? Perhaps you have the kids in tow, but you made the intelligent decision to bring Grandma or an older teenager along (hello...free babysitting!). There are plenty of great activities for "grown-ups" here in Sunset Beach. Read on to find out more!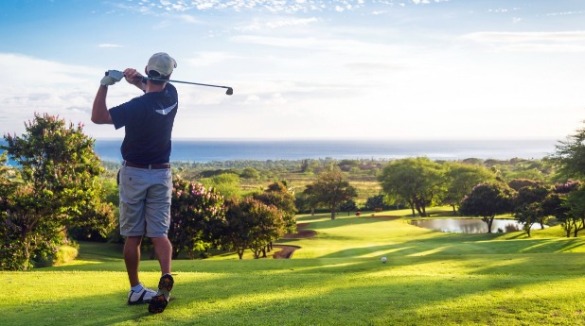 Golf courses abound in and around Sunset Beach. Click here to see a great list of local courses. Did you know that there are six courses to try in Sunset Beach alone?
Our courses are known for being reasonably priced, and many offer stunning views of the Atlantic Ocean Some courses take you on a meandering walk through the natural salt marshes.
Don't have room in your vehicle for your clubs? No worries. Many courses offer club rentals.
Most courses have beautiful, relaxing clubhouses, lounges and restaurants to round out your day.
Maybe you are from the south and you already know all about shag dancing, but if you are visiting from afar, you will find yourself fascinated by the simple fun that comes from watching (or trying) it! If you attend one of our free summer concerts you will probably see people shag dancing along to upbeat beach music. Want to try it yourself? Watch a few videos on YouTube to get the general idea, or look for some lessons! Visit www.carolinashagger.com to find events near Sunset Beach.
Mysterious lights turning on and off, haunted trains and ships, murdered pirates, and lost treasure? All of this awaits you if you sign up for a Ghost Walk here on Ocean Isle or Sunset Beach! Walks are only about 1 mile so it's not a strenuous night out, but if you take a Ghost Walk you will learn so much about our fascinating local history while having tons of fun. Click here to see the details for tours leaving Ocean Isle Beach and Sunset Beach.
What's more grown-up than wine tasting? Enjoy a lazy afternoon at one of our local wineries! Silver Coast Winery is right next door in Ocean Isle, NC. They have a cute little tasting room, gift shop and a small art gallery.
They also host a variety of events, like Tail Wagging Wednesday (bring your dog!), book signings, and BBQ Cookouts. Check their Facebook page for details.
Click here to browse more local wineries.
Prefer beer? Grab a flight at the Makai Brewing Company, enjoy the Hawaii theme and chat with friends at this low key local spot.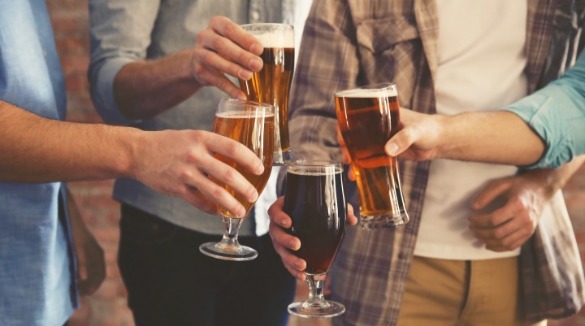 You are on vacation, and this is truly the time to pamper yourself and relax! Try a couples massage, or plan a day at the spa with your girlfriends! There are several options right here, like the Coral Tree Salon and Day Spa and the Oceans Massage & Skin Care both on Ocean Isle, and the Sacred Willow Spa in Calabash.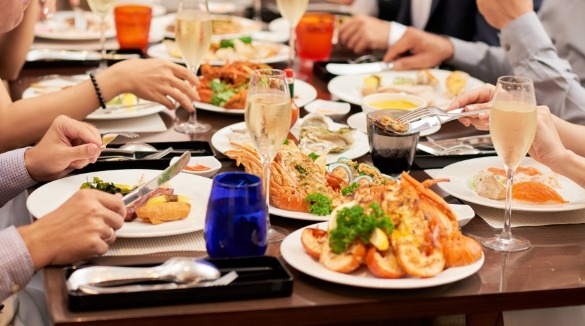 Going out to eat is much more fun when it's just the adults...most of us can agree about that.
Go big for a romantic night out (read our blog: How to Have the Most Romantic Getaway On Sunset Beach) or keep it casual at any number of delicious bars & grills.. featuring our most succulent local seafood and southern Carolina fare like collards, hush puppies and cornbread.
Here is a list of some of our favorite spots to eat in and around Sunset Beach.
Gather with friends, and maybe make some new ones at our local bars. If you want to party here in Sunset Beach, check out spots like Mavericks Pointe or Fibber McGees. If you want something closer to the club scene you are going to have to travel to Myrtle Beach (about 45 minutes away). Sunset Beach prides itself on its quiet, romantic atmosphere so there are no nightclubs here!
After all, you have already reserved and paid for your fantastic vacation rental here in Sunset Beach... you might as well stay in and have fun with your significant other or friends in the comfort and safety of your home away from home. Cook a delicious dinner or get some take out to bring back with you. Grab some yummy drinks and food from the local store and enjoy a game (check out our blog: Games for Grown Ups That Will Make You Giggle for ideas and inspiration). Take a moonlit walk along the beach or pier! The opportunities for an enjoyable evening are limitless.
Who said being a grown up has to be boring? Here in Sunset Beach, the party never stops. Sure, we are a quiet town compared to our neighbors in Wilmington or Myrtle Beach, but here you are more likely to run into some great people, have a delicious meal, enjoy the local flavor of a classic beach town and do it all within just a couple of miles of your vacation rental. We hope to see you out and about this summer, or whenever your travel plans allow it! We are here all year long.
Comment on this post!