---
Games For Grown Ups That Will Make You Giggle
Posted On Monday, October 22, 2018
---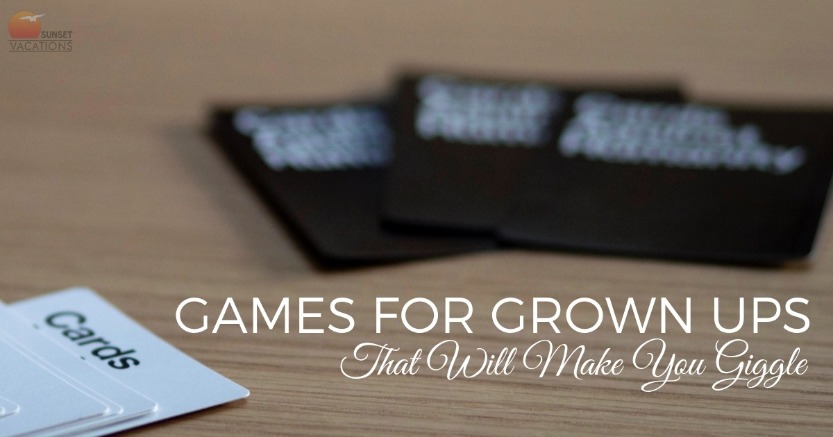 Games aren't just for kids. In fact, one of the best ways to ensure a laugh-out-loud evening with friends is to break out a game. We prefer games that are fast-moving without a lot of complicated rules. Honestly, our favorites are those that don't require an abundance of brain power. After all, you are on vacation (or just enjoying a night in!) and Monopoly is too serious for the kind of evening we have in mind!
Read on to grab our top picks for the best night in during your Sunset Beach vacation, or host a game night at home!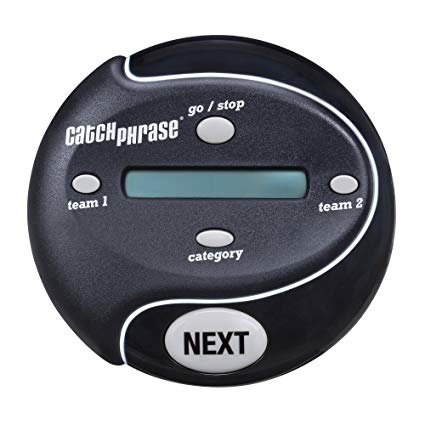 Catch Phrase (12+)
Get teammates to guess a word any way you can before the buzzer sounds! Simple and hilarious.
There is an updated version with new categories. First team to get 7 points wins! Super easy, very few rules, perfect for the beach house.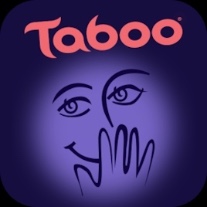 Taboo (13+)
Very similar to Catch Phrase. With Taboo you need to get your teammate(s) to guess the word without using the forbidden words on your card.
This game requires a little more thinking but the funniest part is buzzing the opposition if they say a word that is "taboo".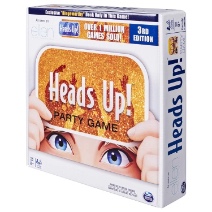 Head's Up (8+)
We really love the digital phone app version of "Head's Up" so check your app store to find it! You can also buy the board game version that comes with headbands and cards.
The object is simple... your teammates act out the word on your head (and you have to guess).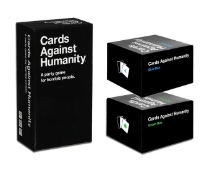 Cards Against Humanity (17+)
This game kicked off the "adult party game" trend back in 2011, spinning off the hugely popular Apples to Apples (which we also recommend!). Definitely not for kids and maybe not even certain groups of adults, but CAH is a classic and has inspired lots of copycats!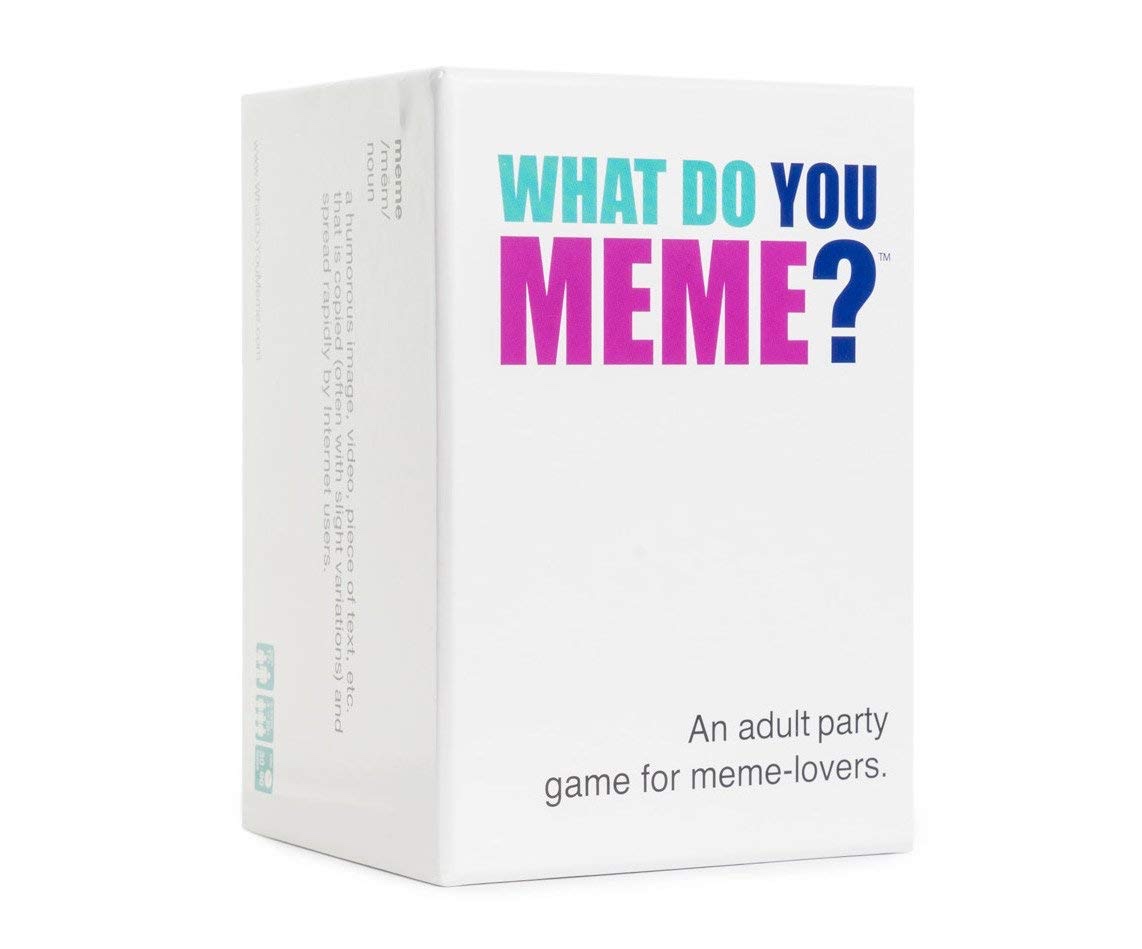 What Do You Meme? (17+)
"Compete to create the funniest meme by pairing Caption Cards with the Photo Card in play." Similar to Cards Against Humanity, this game is not going to use up too many brain cells but is sure to get you laughing!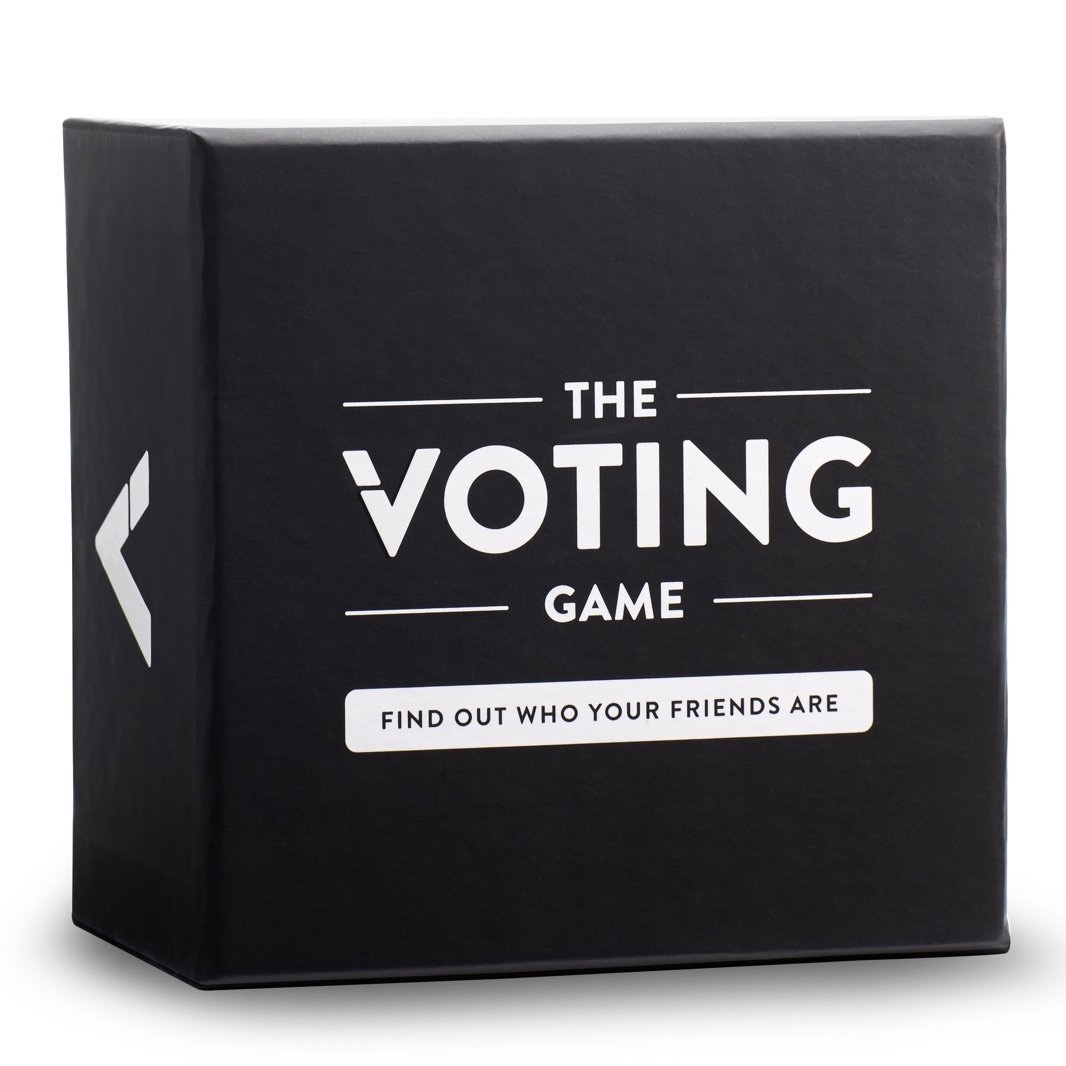 The Voting Game (17+)
If you have a group of friends and want to get to know each other better, this is a hilarious option. Reviewers recommend only playing this with those who have a great sense of humor and who aren't easily offended!
Cornhole
Nothing goes better with a bottle of beer than a rousing game of corn hole with some competitive friends or family! Many vacation rentals come equipped with corn hole boards, but you can also rent them from local shops. Some people even strap theirs to the top of their SUVs because it's such a great game to play on vacation!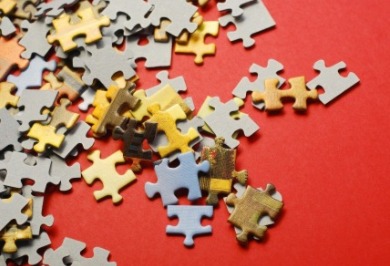 Puzzles
We find puzzles to be especially suited to a girl's trip! It's amazing how addicting they can be (stick to fewer than 500 pieces to keep it fun and not annoying). A puzzle is the perfect activity to accompany your glass of wine and a great conversation. Keep it up for the duration of your trip and work on it anytime you need a quick break.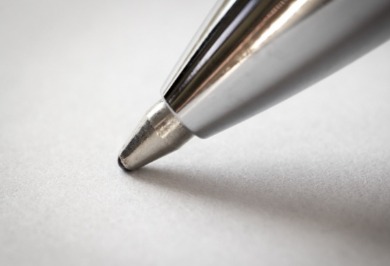 The Name Game
Here is another guessing game that doesn't cost a thing! Rip some paper into strips. Each player writes down the names of about 30-50 celebrities (or just people that everyone knows) on the little pieces of paper. Fold them and put them into a bowl. With teams of two, take turns guessing as many names in a row as you can. Count them up at the end and the team with the most names wins!
Whatever you choose to play during your adult game night, you will probably find yourself surprised at just how fun it is. Games are a great way to disconnect from real life for a bit (especially by putting away technology) and connecting with people you enjoy! A little competition is a great way to get your heart rate up and laughter is so good for the soul.

Check out our blog about awesome food and wine pairings (and the best place to buy them) to round out your Sunset Beach game night.
What's your Favorite game for a grown-up night in?
Share it with our readers!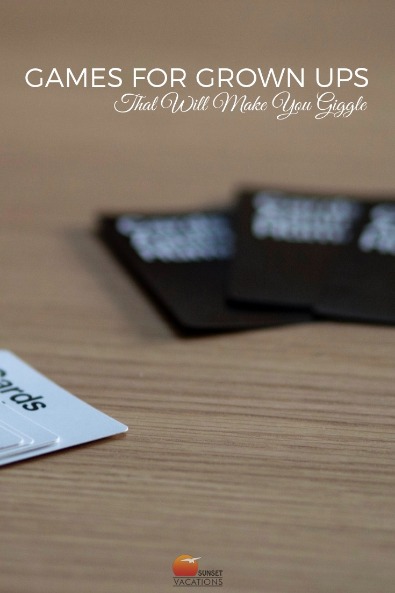 Comment on this post!