---
Celebrate National Shrimp Day With These 4 Recipes
Posted On Monday, May 10, 2021
---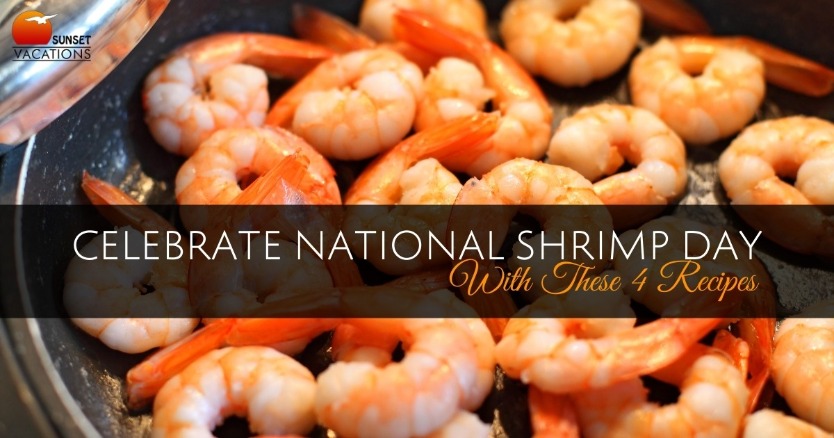 May 10th is National Shrimp Day!
Here on the North Carolina coast, every day is Shrimp Day. We love it fried, broiled, grilled, seasoned, spicy, mixed in salads, pastas, and more! What is your favorite recipe? Today we have selected four simple, delicious recipes to try. You can buy fresh, local shrimp and seafood at the fabulous local markets (try Bill's Seafood of Sunset Beach). Then, grab the rest of your provisions and cook up an amazing meal in your Sunset Beach rental!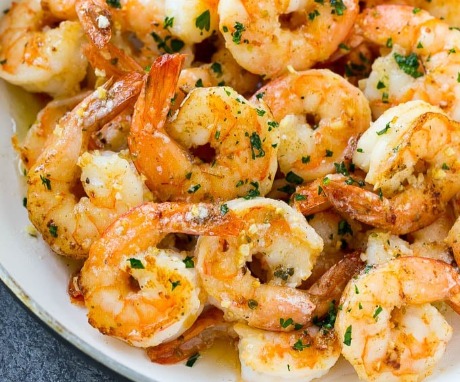 Garlic.
Butter.
What else needs to be said? This recipe is so easy and can be on the table in 15 minutes.
The recipe calls for super jumbo shrimp, the largest you can find! Just toss your shrimp with a mixture of garlic, butter, and seasonings, cook for 2-3 minutes per side, and you're done!
Fabulous over linguine or rice.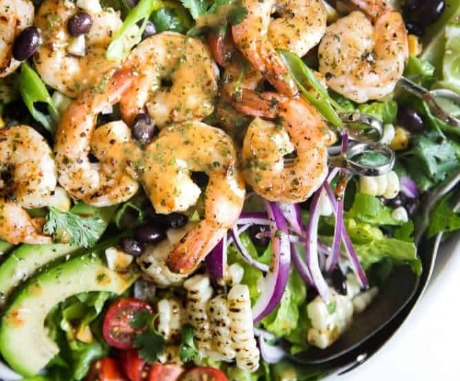 The key to this recipe is the dressing. Made with cilantro, limes, honey and chipotle peppers, it's the perfect complement to shrimp (and any number of other ingredients).
Prepare a batch of dressing to bring on vacation. Grab the other fresh ingredients once you are here, and this salad practically makes itself.
If your Sunset Beach rental doesn't have a grill, you can sear the shrimp and corn in a pan on the stove. It will be delicious either way!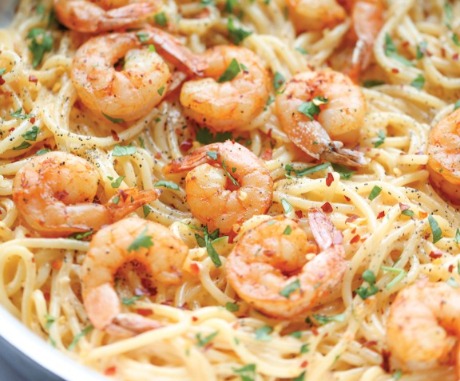 Have you experienced "Bang Bang" sauce? This creamy, slightly spicy sauce is perfect on shrimp and pasta.
The sauce is made with a magical mixture of mayonnaise, sweet chili sauce, garlic, lime, and Sriracha (you control the spice level).
Simply roast your shrimp in the oven for about 7 minutes, cook up some pasta, and make the sauce. Combine it all and you're done!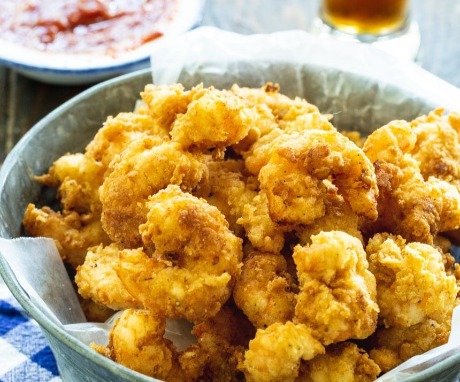 If you are craving that delicious, fried shrimp from nearby Calabash, "The Seafood Capital of the World", try making it at home!
It probably won't be quiiiiiite as good as you find here in Brunswick County - after all, our local restaurants have been frying up seafood and shellfish for generations. But hey - it's worth a shot!
All you need is fresh, quality shrimp and to make a fantastic batter. Don't forget the hushpuppies!
These recipes are all simple and delicious. We hope you celebrated National Shrimp Day by trying something new, or stopped by your local seafood restaurant for takeout. If you are really craving authentic shrimp and seafood prepared using traditional methods from North Carolina, start looking at Sunset Beach rentals now.
Here are two blogs that feature local restaurants that offer shrimp in every shape and form. Try one next time you are in town.
See you soon!

Comment on this post!