---
7 Foods You Need to Try While On Vacation in Sunset Beach, NC
Posted On Monday, August 2, 2021
---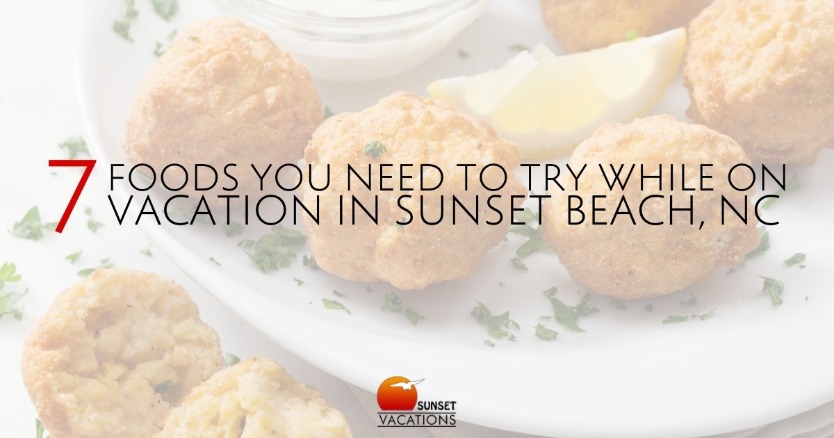 Trying new foods is fun, especially on vacation.
Things just taste better when you are away from the monotony of home. And, when you travel, there are so many new things to try! It's important to experience the local cuisine. You will feel more connected to your vacation spot, create new memories, and maybe laugh as you watch your kid devour her first plate of hush puppies. What the heck is a hush puppy? If you don't know, it's time to learn more about southern cuisine, and there is no better place to do it than Sunset Beach, North Carolina!
Here are 7 foods to try next time you're in town!


1. Hush Puppies
The standard side dish to just about any fried fish platter, a hush puppy is no more than a deep-fried ball of very thick cornmeal-based batter. If made correctly, they are crispy on the outside and doughy on the inside.
Try them at just about any seafood restaurant in Calabash. Crabby Oddwaters of Sunset Beach is another great spot to try a hush puppy.


2. Calabash-Style Fried Fish
Calabash is famous because it's the "Seafood Capital of the World!" Many have tried to imitate the fresh, local, battered and deep fried fish and seafood for which Calabash is so famous, but it has been deemed impossible. Only in Calabash will you get the true flavor and atmosphere that makes it so special.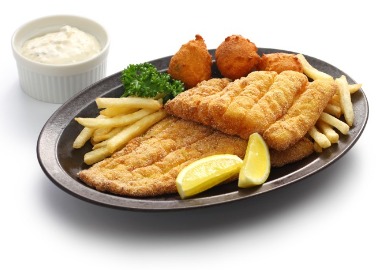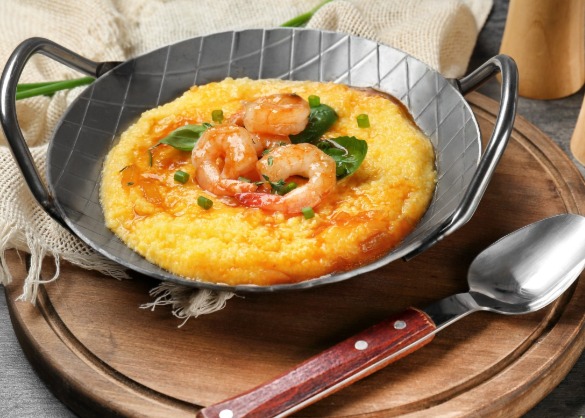 3. Shrimp & Grits
A true southern classic, grits were traditionally a breakfast food. But, as with so many things, their flavor and versatility gained traction among the masses.
Now, Shrimp and Grits is a dish you will find on just about every classy menu in town.
Two great places to try it near Sunset Beach are The Boat Landing and The Boundary House Restaurant.
4. Cornbread
Cornbread became popular during the Civil War because it was very cheap to make and could be served with just about any meal.
We love a good cornbread made in a cast iron skillet, with crispy edges and a buttery top! If you are making it at home, try pouring your batter into muffin cups for easy serving.
Cornbread is the perfect accompaniment to vegetables, pork dishes, fish, chili, chicken, or just by itself for breakfast!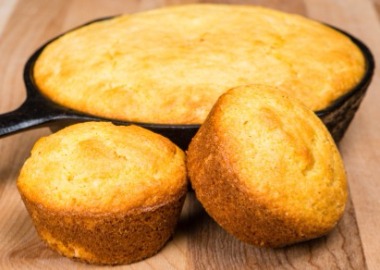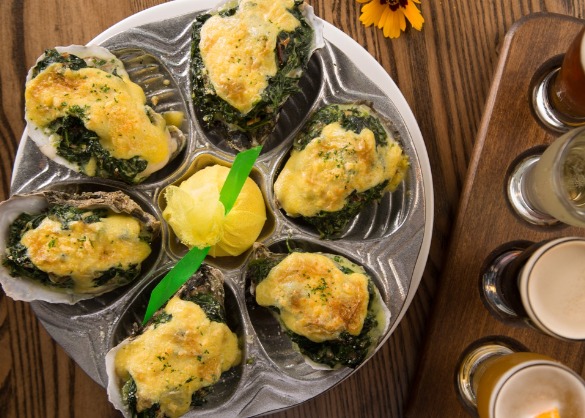 5. NC Oysters
Oysters may not be for everyone, but if you are adventurous, add a tasting to your menu on your next vacation. A good place to start is at The Oyster Rock, which is a beautiful restaurant in Calabash. They offer oysters in several different ways, so odds are great you will find a kind you like.
If you happen to be here in October, you simply must attend the annual North Carolina Oyster Festival!
6. Low Country Boil
A traditional Low Country Boil is a must-try when you are visiting a coastal town in the south!
A great local place to try it is at the Ocean Isle Fish Company. Their boil includes beer-boiled shrimp, clams, kielbasa sausage, sweet corn on the cob, and red potatoes, seasoned with Old Bay, served with cocktail sauce and garlic bread. You can eat at the restaurant or take it to go, and feed the whole crew back at your Sunset Beach rental!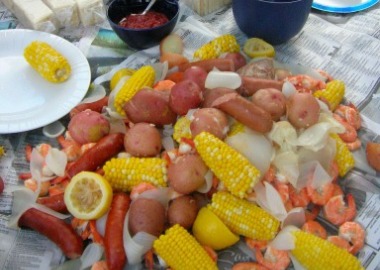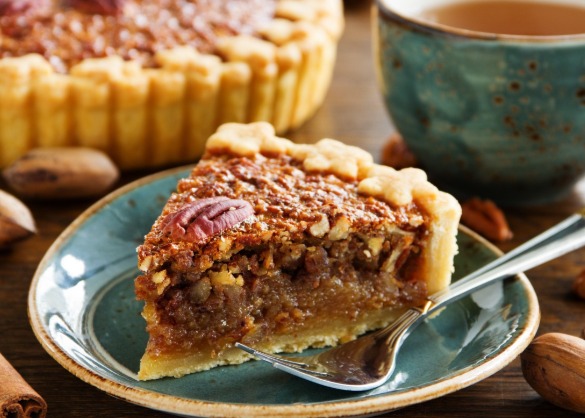 7. Don't forget dessert
Whether you choose a southern classic like Pecan Pie or just get a scoop on a cone, it's always fun to treat yourself on vacation. Check out this list of ice cream shops in Sunset Beach.
Are you in Calabash? During the month of July try "Sunset Peach" ice cream at the infamous
Calabash Creamery
! It's made from fresh, locally grown peaches and named after yours truly, Sunset Beach.
Comment on this post!