---
Vacation on Sunset Beach, NC: How to Save Money and Maximize Fun
Posted On Monday, July 31, 2023
---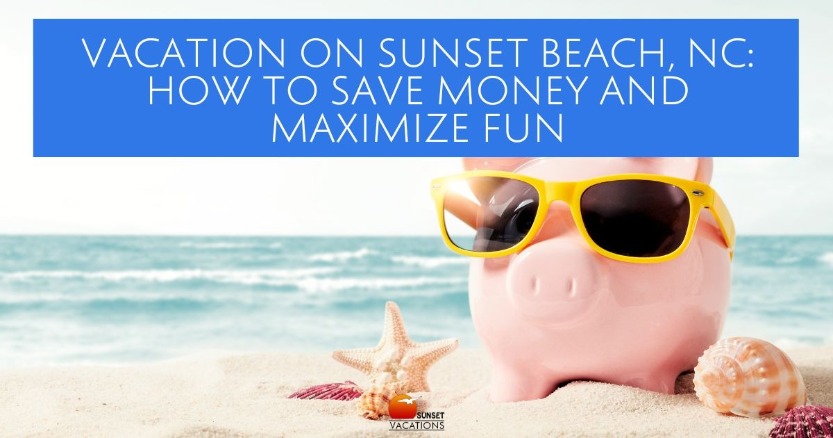 Planning a memorable vacation in Sunset Beach, NC, doesn't have to break the bank. There are many great ideas that can help you save money during your holiday and throughout the year to help make it affordable. You can save money and still have an incredible time with your family or friends. In this article, we'll explore various tips and tricks to make the most out of your vacation while staying on budget.
1. Start Saving Up Before You Go
Before embarking on your vacation, start cutting down on excessive spending. Instead of buying coffee or dining out, save that money for your summer vacation fund. Even small amounts saved each week can quickly add up and contribute significantly to your vacation budget.
2. Go as a Group and Rent a Vacation Home
Instead of booking individual hotel rooms, consider renting a vacation home for your group. Not only will this be cost-effective, but it will also provide a comfortable and enjoyable space for everyone to relax together.
3. Look for Special Deals on Vacation Rentals
Keep an eye out for vacation homes with special deals or discounts. By taking advantage of these offers, you can secure a fantastic accommodation at a more affordable price.
4. Bring Your Fur Baby to a Pet-Friendly Vacation Rental
If you have pets, consider renting a pet-friendly home that allows them to stay with you. This way, you can avoid the additional expenses of boarding your furry friends and have a complete family vacation experience with plenty of space.
5. Cook at the Rental and Avoid Eating Out
Save on dining expenses by preparing meals at your vacation rental. Plan a few fun recipes for cooking and enjoying delicious homemade meals together.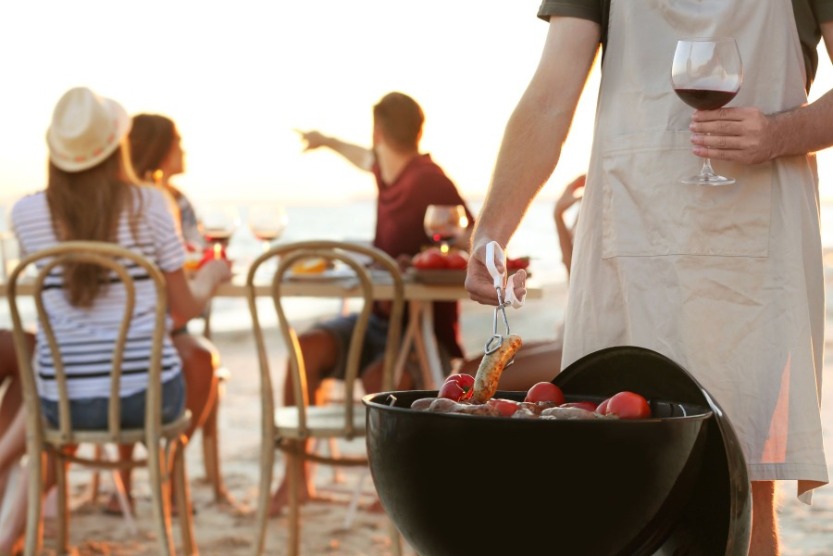 6. Make Eating at Home Fun with Grilling
Grilling out on the patio always feels like a party. Even if it's just a family get-together. Grab some delicious ingredients that are great for grilling and having a fun night of hanging out or even doing a game night!
7. Make Your Own Snacks and Drinks
Instead of spending on expensive treats, pack your own snacks and drinks for beach trips and outings. This simple step can add significant savings throughout your vacation, and are usually much healthier.
8. Opt for Affordable or Free Attractions
While Sunset Beach offers a variety of attractions that may cost money, there are plenty of things to do that don't. Look for affordable or free activities, such as nature walks, exploring local parks, stargazing, or enjoying a beach day without any extra costs.
9. Plan Themed Days with Beach Games
Create a list of beach games and activities to keep each day exciting and different. Organize themed days like "Pirate Day" or "Sandcastle Competition" to add extra fun to your beach vacation and make it exciting for the kids.
10. Have an Itinerary of Free Things to Do
For days when you want a break from the beach, plan a list of free activities and attractions in the area. This way, you can still have a great time without spending a fortune.
11. Beachcombing and DIY Souvenirs
Explore the beach for special items like seashells and driftwood, and use them to have a craft day at your vacation rental. Create your own souvenirs like keychains, photo frames, or decorative items that will remind you of the wonderful memories made during your vacation.
12. Capture Memories with Photography
Bring your camera along and take plenty of photos throughout your vacation. These photos can later be framed as souvenirs or used to create personalized gifts for your loved ones for holidays and special occasions helping to save costs throughout the year.
13. Avoid High-End Retail Shopping
Resist the temptation to shop at high-end retailers and, instead, make the most of the items you already have with you. Embrace a minimalist approach and focus on creating bonding experiences that create beautiful memories.
Vacationing in Sunset Beach, NC, can be an unforgettable cost-friendly experience with careful planning. By following these tips, you can save money, enjoy a fantastic time with your loved ones, and make memories that will last a lifetime without skipping one of the best places to be, a beach vacation! And if you still need to reserve your vacation rental, check our listings for beautiful and stylish homes with everything you need for a perfect vacation.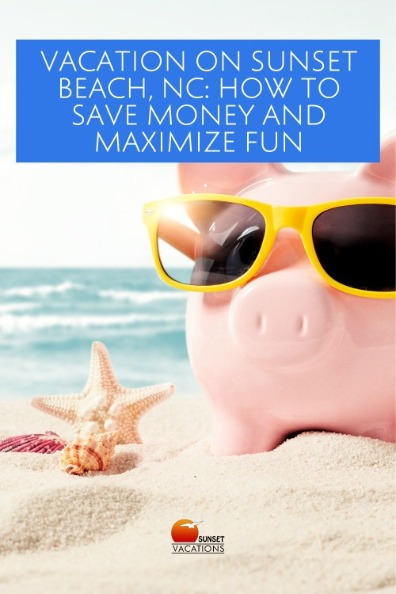 Have questions about renting a beach house?
We'd love to answer any questions or help you book a rental! Feel free to contact us now!
Comment on this post!