---
5 Fresh Spring Seafood Recipes for Your Beach Vacation
Posted On Monday, April 24, 2023
---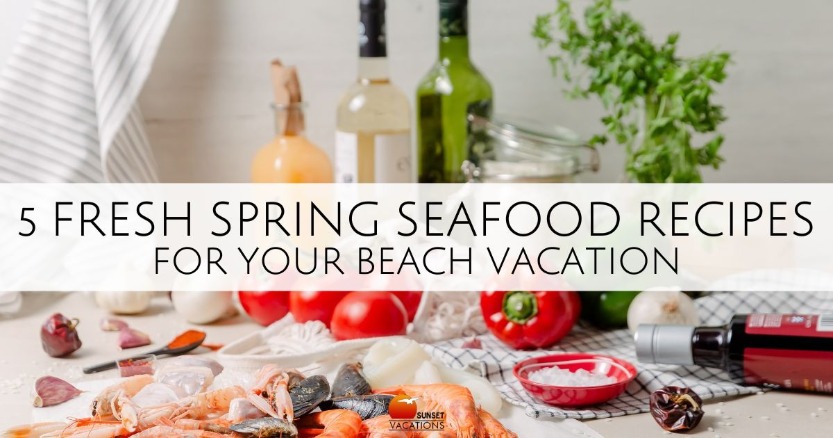 When taking a beach vacation to Sunset Beach, NC, you might want delicious seafood-inspired recipes that help you feel fully immersed in the southern coastal lifestyle. Having a list of delicious and easy-to-make recipes to have on hand at your vacation rental can make your trip so much more enjoyable.
So, we gathered a few you might like, from shrimp and grits and grilled fish tacos to the most traditional southern seafood you can get, the low country boil. We know you will love these, so keep reading to learn about these healthy Southern comfort foods!
A favorite Southern dish loved by many is the classic shrimp and grits. It is made with sautéed shrimp, a delicious, seasoned sauce, and served with cheesy grits. It is perfect for any meal and super easy to prepare.
To make it, you start cooking the grits according to the instructions on the package. While those are cooking, sauté the shrimp in a pan with onions, garlic, and diced tomatoes. After that, add in some creole seasoning and a little white wine. Let that simmer until the shrimp is cooked through.
You can serve the shrimp and sauce over the grits and sprinkle chopped green onions on top. This dish is so savory and tasty that it will surely be a hit with your family and friends. Here is another version of classic shrimp and grits if you'd like some other ideas for ingredients and how to cook this wonderful dish.
It is spring, and nothing is more delicious than a fresh dinner that excites that feeling through tastes and smells. Grilled fish tacos are the perfect dish for this time of year because they're like a little springtime party in your mouth!
This light, flavorful dish is easy to customize to your tastes, which makes it even better. Start by marinating your favorite fresh fish fillets in lime juice, garlic, and chili powder. Many people like to use mahi mahi, but you can use tilapia or halibut too.
After the fish has marinated for about 30 minutes, grill it until it is cooked. While the fish is grilling, you can start preparing the corn tortillas and slice up veggies like avocado, red cabbage, and jalapenos. Or choose your favorite taco veggies. After that, all you need to do is assemble the tacos, add extra toppings like lime juice or hot sauce, and then serve with your favorite side. Some suggested ideas are black beans and rice or coleslaw.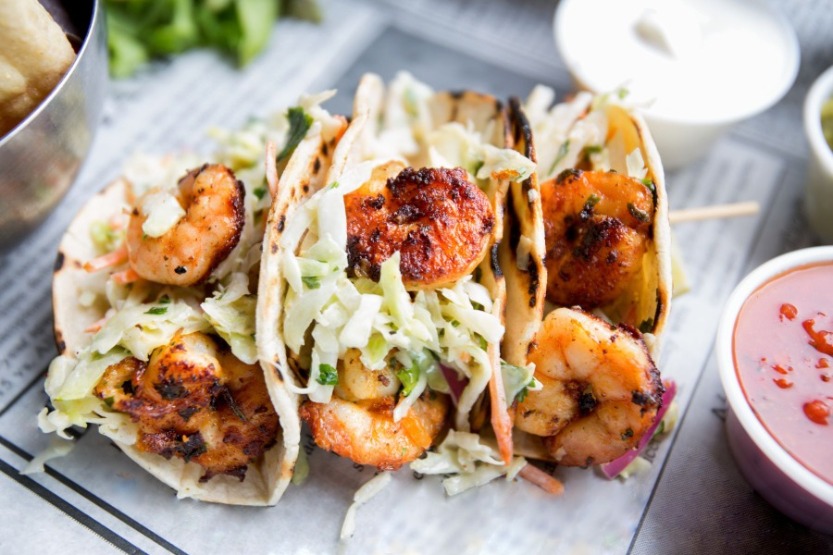 This classic Southern dish may be THE Southern classic of all dishes. The Low Country Boil is loved across the south and is the perfect cuisine for a southern beach vacation. It is a one-pot meal that is super easy to make because you're essentially just throwing several ingredients together in a pot and cooking everything. It's great if you have a lot of mouths to feed.
To make it, start by boiling water in a large pot and adding Old Bay seasoning. Once that is boiling, add in your choice of seafood. The most popular option is shrimp, but you may want to add other favorites. With that, add sausage and corn on the cob. Let everything cook for about 10-15 minutes until everything is fully done and tender.
Then drain off the water and move everything to a serving dish where you can add melted butter and a cocktail sauce. It goes great with cold beer if you like to drink. Check out this low country boil recipe for the full details on how to make this easy dish. It is perfect if you don't have much time to cook and want to sit down to eat.
This Spanish dish is a classic from Spain but is still a delicious cuisine for your beach vacation menu. It is easy to make, requiring only one pan, and it adds interesting spices to add variety to your meal plan during your beach vacation.
To make this dish, start by heating a paella pan or a regular skillet. Add diced onions, garlic, and bell peppers, and cook until the vegetables are soft. Then add diced tomatoes, saffron, and Spanish chorizo and cook for a few minutes.
Cook this for a few more minutes, then add Arborio rice and occasionally stir until the rice is lightly toasted. Add in chicken or seafood broth and simmer this mixture. Then add fresh seafood like shrimp, mussels, and clams, or some like to use chicken. Finally, cook everything together until the meat is fully cooked and the rice is tender and fluffy.
Garnish with some fresh chopped parsley and lemon wedges, and serve the seafood paella family-style, with everyone digging in with their own spoon or fork. For a fascinating read about this dish and how to make another version of it check out this classic seafood paella recipe on Savory Experiment's website!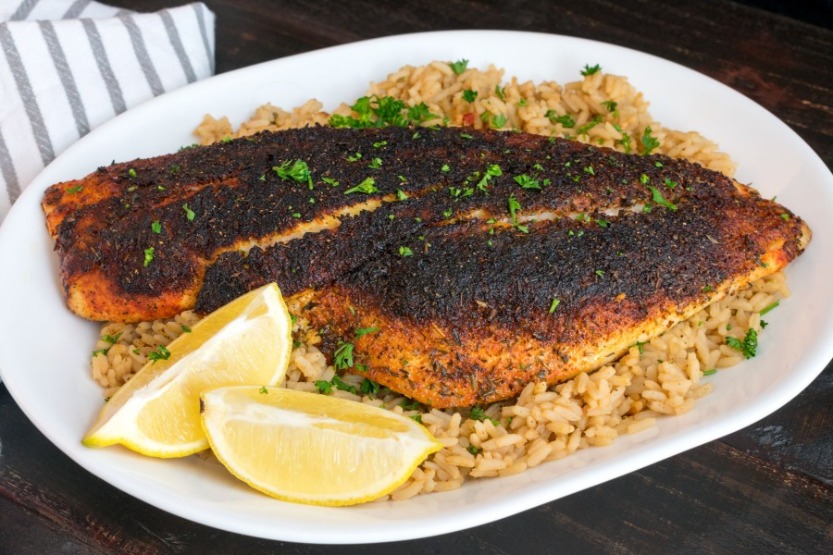 Blackened red snapper is a spicy and flavorful seafood dish that is easy to make and packed with flavor. To make blackened red snapper, start by seasoning the fish fillets with a mixture of spices, including paprika, cumin, garlic powder, and cayenne pepper.
Heat a cast-iron skillet over high heat and add in a bit of oil. Once the skillet is hot, add the seasoned red snapper fillets, and cook for about 3-4 minutes on each side until the fish is cooked through and has a crispy, blackened crust.
Serve the blackened red snapper with a side of rice or grilled vegetables, and garnish with some fresh chopped cilantro or parsley.
Try The Defined Dish's Cajun-inspired blackened red snapper recipe for a full explanation of this dish!
There are plenty of fresh seafood recipes to enjoy while on your beach vacation. They add to the fun of being at the beach and make your time enjoyable because they don't require much kitchen time!
And if you want to add even more convenience and luxury to your vacation, consider a beach vacation rental. You will have plenty of space for your entire family, a fully equipped kitchen, and many other fantastic amenities perfect for beach vacations. Browse our vacation rentals and book your favorite today!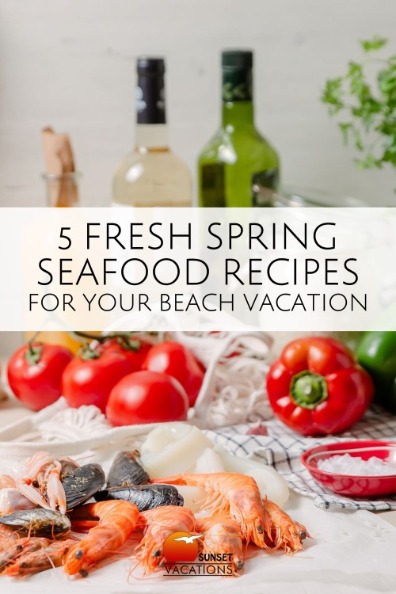 Looking for more fun ideas to do on your beach vacation?
Check out 5 Fun Beach Games You Can Play on Your Beach Vacation.
Comment on this post!