---
The Rules and Regulations for Sunset Beach, NC You Need to Know
Posted On Monday, July 20, 2020
---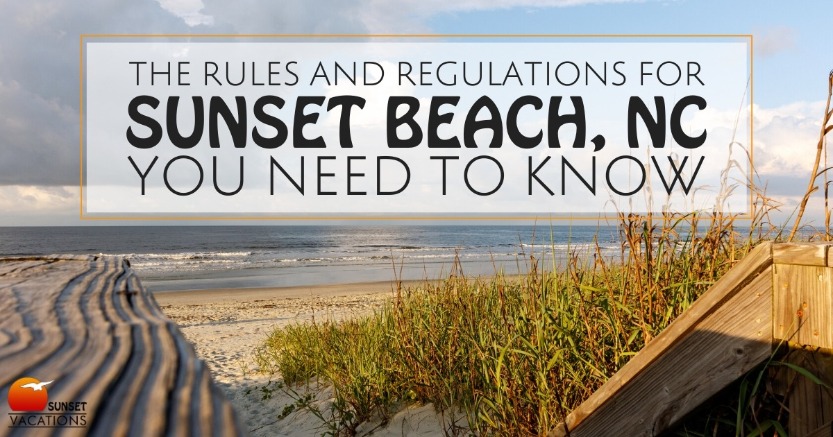 Before you hit Sunset Beach, NC, make sure you know the rules.
Here are all of the rules and ordinances you should know before you go to the beach. Some of them are obvious (clean up your trash!) but others might leave you thinking - Wow! I'm glad I read about that!
It's a good idea to visit the government website at sunsetbeachnc.gov to make sure this information is up-to-date.
Beach Strand Regulations
for Sunset Beach, North Carolina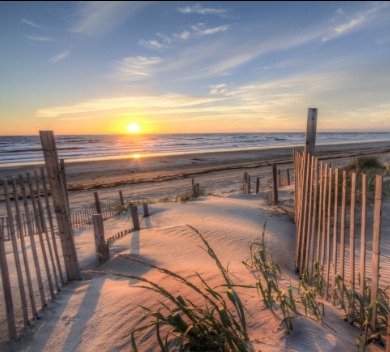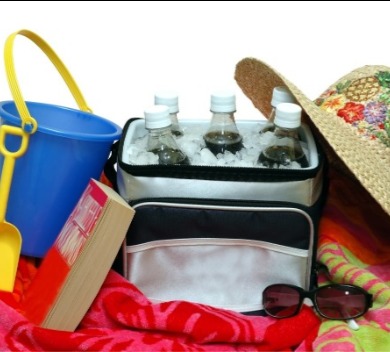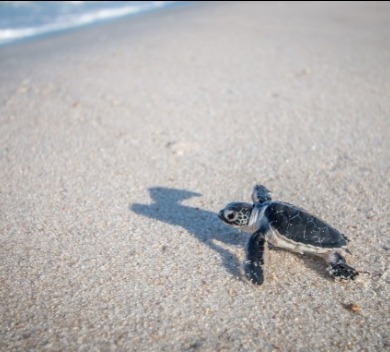 Stay off the dunes.

Dunes serve many purposes for our environment and safety, including protecting property from storms. They also serve as a nesting site for our beloved sea turtles. Also, do not disturb or destroy any sea turtle nest or eggs. Learn more about sea turtles in Sunset Beach.
Fireworks are never permitted.
Only non-glass containers are allowed. Please use only plastic or aluminum cans on the beach.
No motorized watercraft are to be launched from the beach. Please use an authorized boat launch area, like Sunset Beach Town Park.
Remove all trash from the beach. Don't litter or leave cigarette butts behind.
No bonfires, charcoal or gas grills are permitted at the beach (or within ten feet of a residence).
All personal property must be removed from the beach by 7:00 pm each evening (umbrellas, canopies, towels, toys). This is because Sunset Beach is a turtle sanctuary and turtles must be able to come ashore unobstructed.
Refill all holes you dig in the sand. This rule is also to protect the turtles (and humans!) that walk along the beach.
Vehicles are not allowed on the beach. Only emergency and official vehicles are permitted.
Surfing is not permitted from 5th Street to 32nd Street from May 1st - October 31st and from 1st Street to 27th Street from November 1st - April 30th.
No tents, cabanas or canopies are allowed between 1st and 27th Street.
Tents/Cabanas should not exceed 12' x 12' and anchor tie-downs must be placed within the tent's footprint. There must be a 10 feet between tents. If you would like to use a tent or cabana, there are some local rental companies who can help you.

Beach Etiquette
How to be a great guest when visiting Sunset Beach
Keep your music volume low. Even if you love listening to 90's rap at high volume, the family next to you might not appreciate it quite as much.
Clean up after yourself and your pets. We like to bring reusable mesh bags to the beach to collect trash, sandy, wet clothes, and a few seashells. You can also bring some grocery bags to cart off your garbage.
Smoke away from others. Think about which way the wind blows and try not to affect others if you smoke.

Careful shaking out that towel! Try not to shake sand on your neighbors.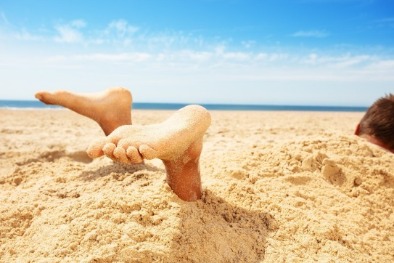 Don't feed the seagulls. It's cute to watch them dive bomb a potato chip once, but before you know it, the whole flock will descend upon the beach. Please avoid feeding any wildlife.
We hope this quick guide has helped clarify some of the questions you may have had about the rules and regulations of Sunset Beach, North Carolina.
You're going to have a fantastic vacation! Our Sunset Beach rentals are ready to host your group, whether it's family, friends, or just a romantic couples getaway. See you soon!
Want to learn more about Sunset Beach?
Read our awesome and informative blog, which is updated weekly.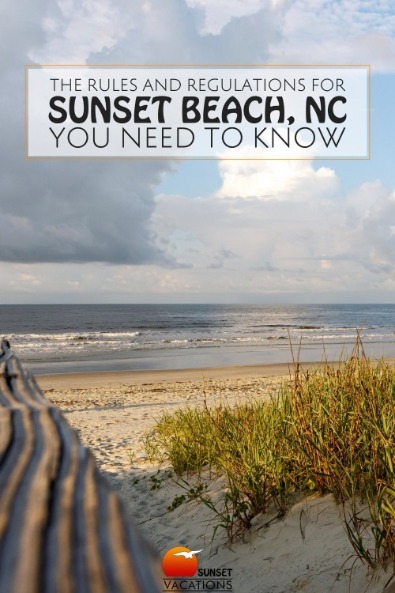 Comment on this post!