---
The Most Interesting and Beautiful Nature of Coastal North Carolina
Posted On Monday, January 4, 2021
---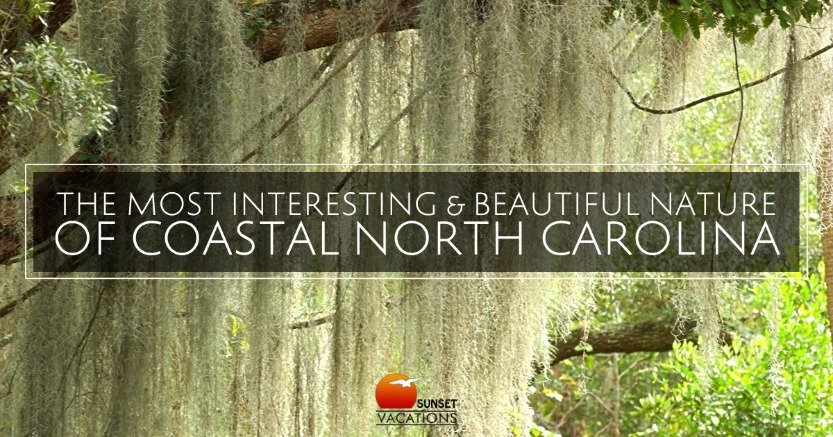 Do you love to see unique nature when you visit a new place?
If you do, this blog is for you. How often do you visit a new state, country, or even a part of the woods you haven't explored before and found yourself amazed by the new things you find? Whether you spot a new species of bird, a flower you have never noticed, or an animal unique to the region, it's always exciting to find something in nature to identify, photograph, and learn about.
Today we will introduce you to some of the most interesting and beautiful nature you are sure to find here in coastal North Carolina.
Throughout this blog we will link you to other articles we have written about all of the amazing nature to be found in our area. Happy reading!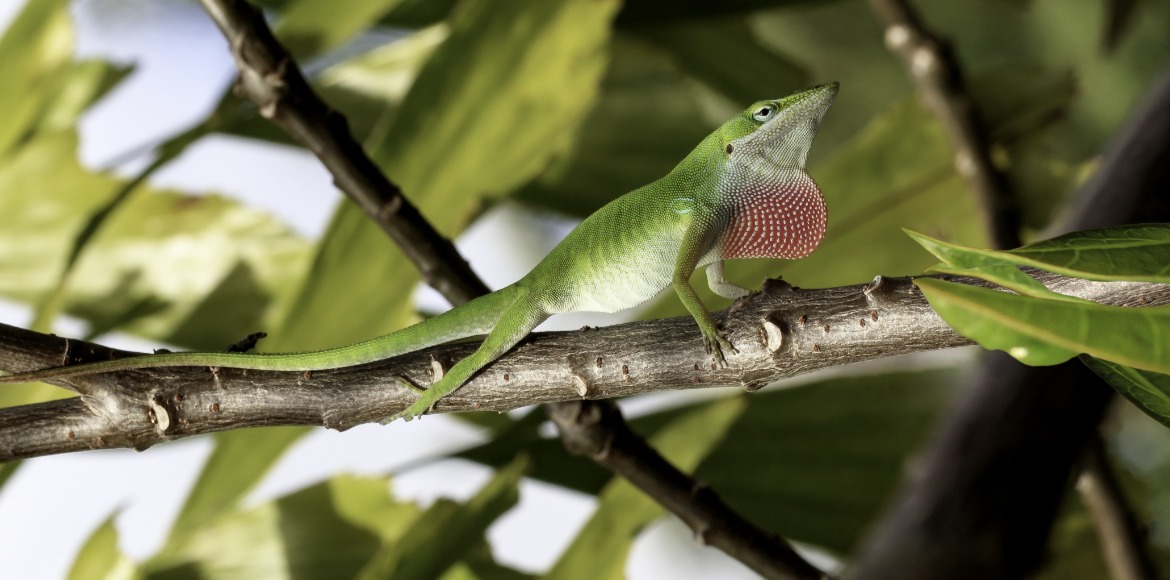 Green Anole
Surely you recognize this little guy! The Green Anole is a cute green lizard you will spot scurrying along the fence, house, or deck as you sip your favorite cup of coffee in the morning. He likes to eat little bugs and if you are gentle, you can even try to hold him! These guys are able to change color depending on the temperature and their stress level. They puff out their little red necks when trying to defend territory (or impress a pretty female).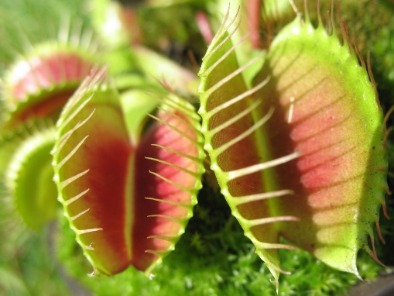 Venus Fly Trap
The infamous Venus Fly Trap is native to the coastal plains of North and South Carolina! In fact, our area is home to several "meat eating" carnivorous plants, and people visit from all over to see them in their native habitat!
The perfect combination of nutrient rich soil and a high water table (not to mention plenty of bugs to nibble on) make coastal NC the best place to live if you are a plant who likes to eat meat.
One great place to learn more about these cool plants is the Green Swamp Preserve, located in Supply, NC.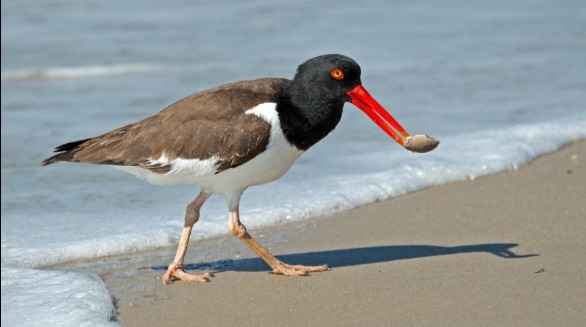 Coastal Birds
There are over 440 species of bird that call the coastal Carolinas home! The habitats most likely to house the birds of Sunset Beach include the salt marshes, maritime shrub, on the beach, and among the dunes and grasses.
Keep an eye out for these common varieties: Horned Grebe, Least Tern, American Oystercatcher, Winter Sparrow, White Ibis, and Wood Stork.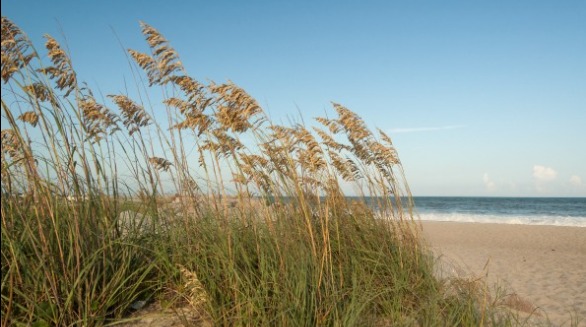 Sea Oats
Quintessentially "coastal", sea oats are a salt-loving species of plant that dot the beaches from Virginia to Florida.
These unassuming plants do amazing things for our dunes! As you probably realize, our dunes are important because they shape our beaches and provide habitat for several species of plants and animals. Sea Oats grow a special type of root that holds our dunes in place, all while "marking their place" with their waving beauty.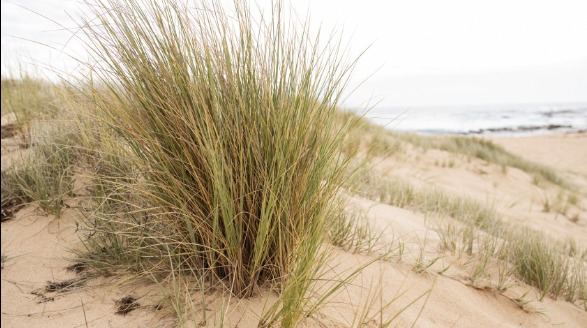 Ammophila (Beach Grass)
Much like sea oats, beach grasses are important when it comes to preserving our precious dunes.
This hardy grass can withstand super hot conditions as well as our chilly winters. Many species rely on this prolific grass as a source of food - including fish, urchins, sea turtles, birds and more!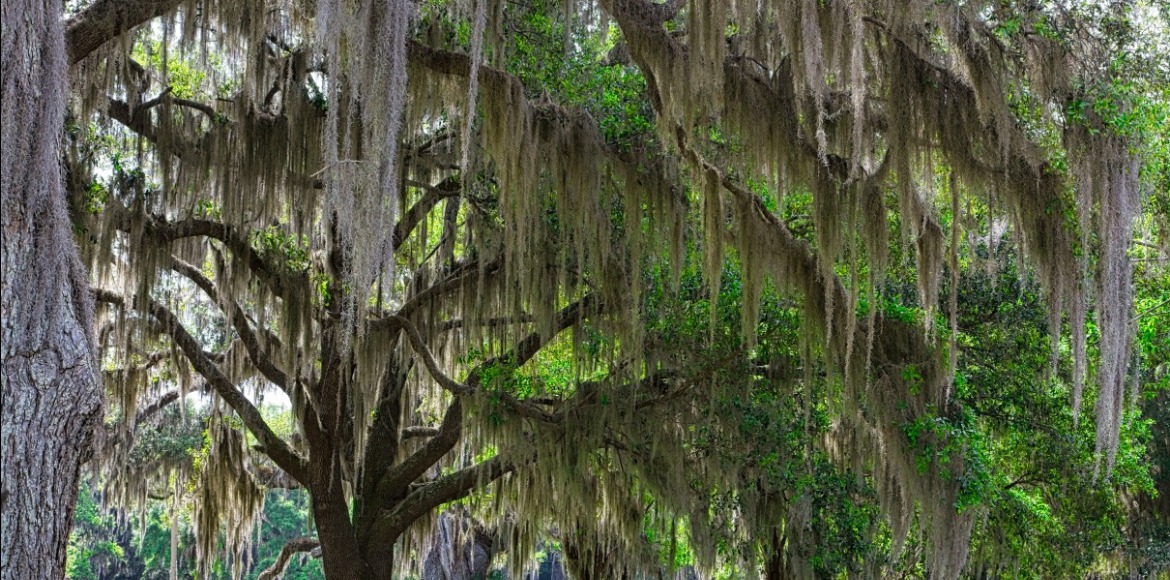 Spanish Moss
Have you have noticed this mystical moss hanging from our beautiful trees? Spanish Moss is actually a member of the pineapple family! It loves to live on hardwood trees (like oaks), and is usually found in maritime forests. Spanish Moss derives its nutrients from the air around it, and our coastal conditions are perfect for it to grow and thrive.
Live Oaks
On a related note, our Live Oak trees are simply stunning. They are different from a regular old "oak tree" because they are technically an Evergreen! This tree can adapt to almost any sort of soil and can live for hundreds of years. Because they can tolerate salt spray and plenty of wind, Live Oaks have managed to thrive in coastal NC. One great spot to enjoy their beauty is at the Sunset Beach Town Park.
Ready to visit Sunset Beach and see some of these natural works of art in person? Feel free to contact our team here at Sunset Vacations. We would love to help you find a great
vacation rental
home that suits your family, your budget, and your needs. And with over 200 homes in our inventory, you are sure to find a great launching point for your next adventure.
Comment on this post!