---
Kids! Print This Beach-Themed Scavenger Hunt
Posted On Monday, July 5, 2021
---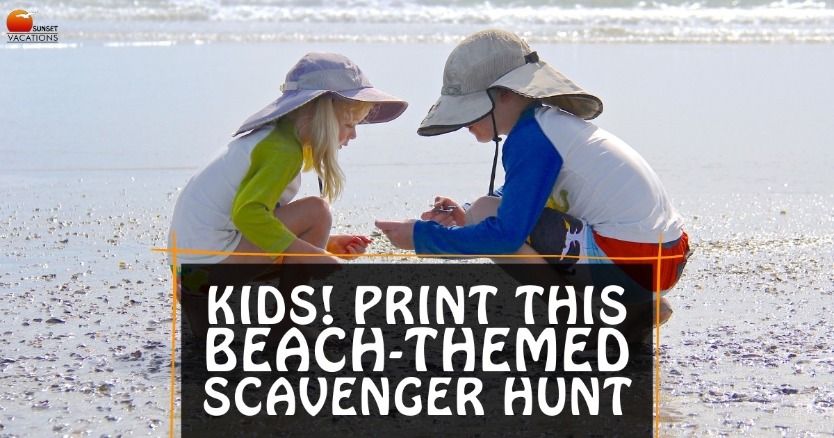 Get ready to do a fun beach-themed scavenger hunt!
Print this scavenger hunt before your next Sunset Beach vacation. Kids love the beach, but sometimes the novelty of the sun and sand wears off after a couple of days. That's when it's time to hand them a quick, fun activity like this. They will be so busy searching the beach for a "striped towel" or scanning the waves for the fin of a dolphin, they won't even think about complaining! You might even want to laminate the hunt for durability. You could have the kids work together, or print one for each child and have them compete!
So book your Sunset Beach vacation, print the scavenger hunt, and have a wonderful vacation.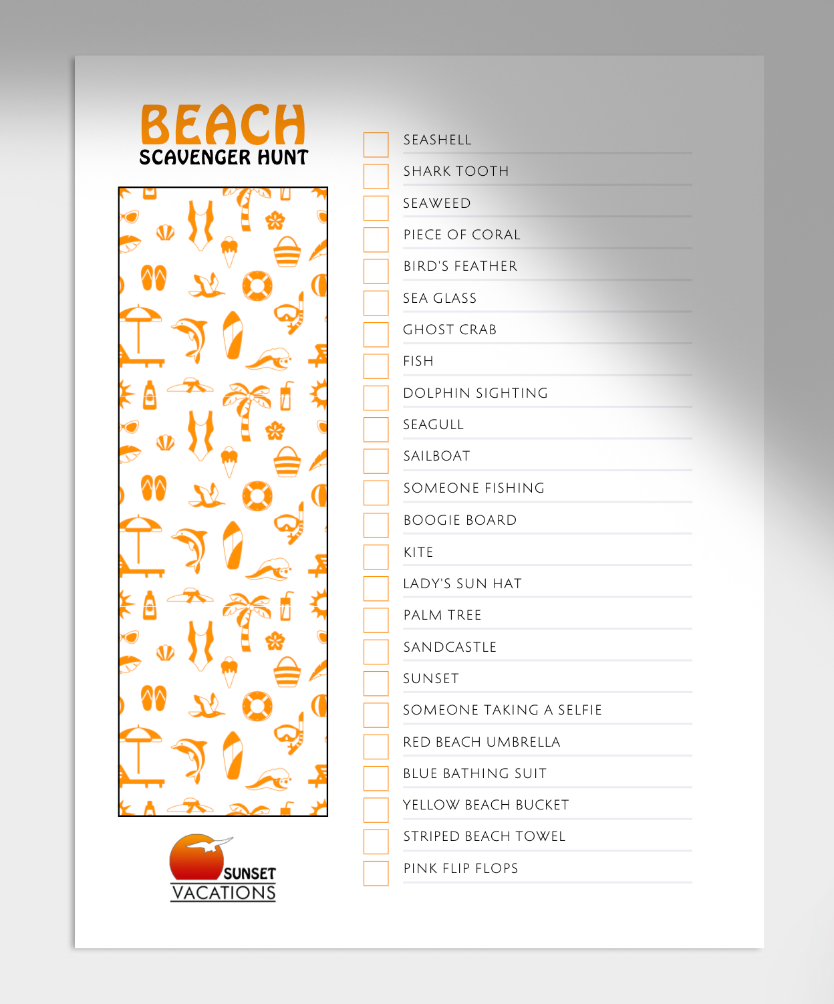 Time to book a Sunset Beach vacation! Fire up the computer, get some time off work, and invite your best friends to vacation with you. Can't fit in a trip this summer? Don't forget – fall, winter, and spring are all great times to visit the beach! Since Sunset Beach is located at the southernmost tip of North Carolina, we enjoy warmer weather, the gulf stream current, and mild temps in the off-season. Come join us!
Comment on this post!