---
How to Pack Your Bags for a Vacation Rental Stay
Posted On Monday, July 13, 2020
---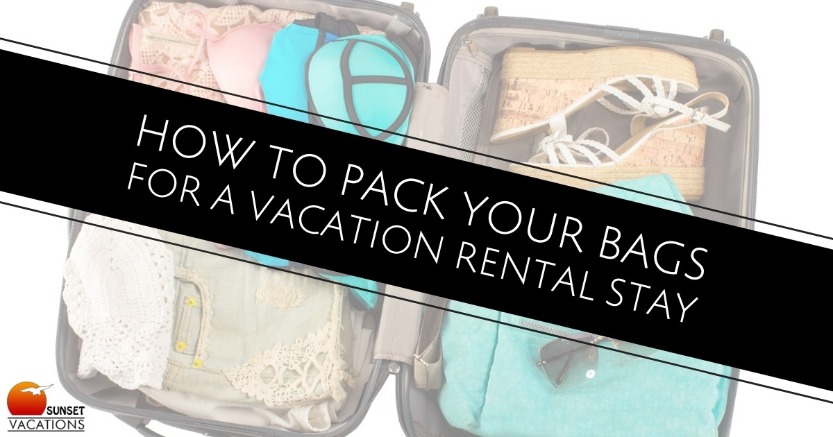 Do you like to pack for a trip (or dread it)?
We want to help! We are going to give you tons of great advice about how to pack for a vacation rental house in Sunset Beach, North Carolina. Packing for a vacation rental stay is a little different from how you might pack for other trips. There are some items you need to bring to a vacation home that you can leave behind when you go to a hotel (like linens, for example). Additionally, a beach house vacation requires a little more thought when it comes to meal planning, recreational activities, road trip items, beach gear, and more.
(Scroll to the end of this blog for even more advice as you plan your next Sunset Beach vacation)
What is provided in our Rental Properties?
Kitchens come stocked with cookware and dinnerware. Beds have mattress pads, bedspreads and pillows. You'll need to bring all paper products, soaps, staples, personal items and linens with you. Sometimes you will find items like salt, pepper, trash bags, cleaning supplies and paper products left behind by previous guests, but generally speaking, you will need to grab those things for your use.
So, what do we pack?
We like to think of our packing lists in category form. There are several categories to consider, including the basics, the house, the beach and the car.
It's up to you how much you bring from home. After all, we have several stores here in Sunset Beach where you will find the necessities.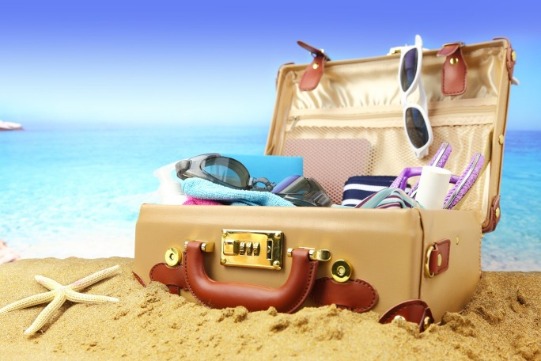 That being said, it's best to bring as much as you can. After all, you are on vacation. A little planning ahead of time will save you time and energy later.
No one really wants to grocery shop on vacation!
The ultimate vacation rental packing list:
THE BASICS:
Clothes (including shorts, dresses, tops, sweatshirts, pajamas, underwear, socks, bathing suits)
Toiletries (toothbrush, toothpaste, face wash, lotions and creams, deodorant)
Makeup
Hair dryer, hair care items
Shampoo, Conditioner
Medications
First aid supplies (Band Aids, antibiotic, ibuprofen for kids and adults)
Chargers, devices
Shoes, flip flops
THE RENTAL HOUSE:
Sheets, pillow cases and blankets
Bath towels, hand towels, washcloths
Cleaning supplies (some may be provided)
Dish soap, dishwasher pods, a sponge
Laundry soap / pods, fabric softener
Foil, plastic wrap
Oils and spices
Coffee, condiments
Food! Snacks! Drinks!
Hand soap
Favorite kitchen items
Paper towels, napkins, toilet paper
Trash bags
THE BEACH:
Bathing suits
Beach towels
Sunglasses
Beach toys, boogie boards, floaties for kids, shovels and pails, life jackets
Umbrella, wagon, beach chairs
Sunscreens (spray and lotions)
Coverups, sun hats, sunglasses
A beach bag
Small cooler
Mesh bags for shelling
THE CAR:
Charging cords, devices like iPads, phones, & DVD players
Snacks (fruit, popcorn, chips, carrots, lollipops, sandwiches), Water bottles
A trash bin
Wet wipes, hand sanitizer
Paper towels and plastic grocery bags
Pillows, blankets
Books, coloring, and other activities
Children's Dramamine
Patience
Helpful vacation planning blogs:
Sunset Beach, NC is such an easy place to vacation. By planning ahead, you can truly make the most of your time here. If you forget to pack something, just stop by one of the local stores and pick it up, and don't forget that you can rent many items to make your vacation that much easier. If you ever have questions, please don't hesitate to call Sunset Vacations at 800-331-6428.
You can also find much more information on our website at any time: sunsetvacations.com


What is your best packing tip?
Share it with us for a future blog!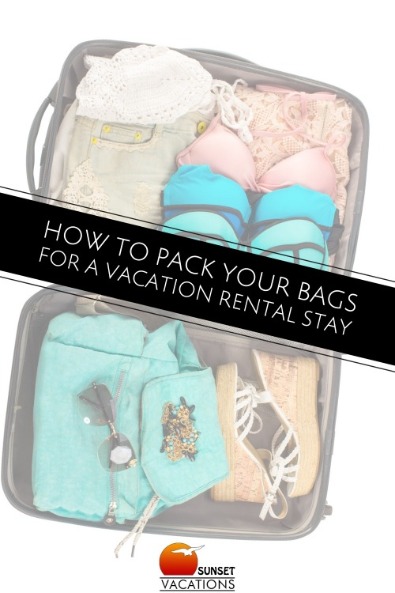 Comment on this post!