---
How to Make the Most of your Vacation Rental Kitchen
Posted On Monday, May 16, 2022
---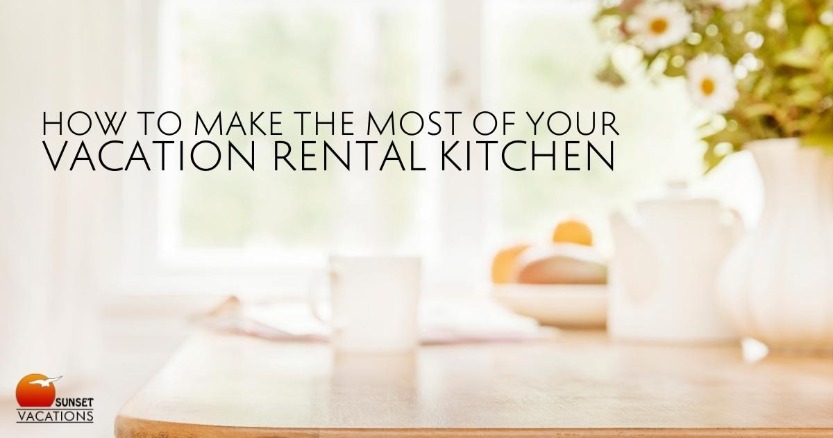 Having your own kitchen on vacation is a game-changer.
No tiny hotel fridge here! Our Sunset Vacations rentals offer full-size kitchens complete with refrigerator, oven, microwave, pots and pans, dishes, utensils and more. Most of our rentals have coffee makers, and some even have specialized appliances like Instant Pots, crock pots, and grills. With your very own kitchen, you can make meals in your Sunset Beach rental, even if it's just a bowl of cereal in the morning. This saves you money, adds convenience and ease to your vacation, and makes you feel right at home.
Today's blog will explore a few ways you can make the most of your vacation rental kitchen!
Find out what's included in your kitchen.
Each of our homes is different. It's a good idea to read the description of the home you are renting to find out what it has to offer. If the description doesn't tell you what you want to know, contact us and we can find out.

For example, Sandy Pause is a beautiful 4 bedroom home on North Shore Drive. When you read the description & amenities, you learn that the kitchen includes a Dishwasher, Keurig Coffee Machine, & Microwave.
But you won't necessarily know what else is included. You can ask our staff when you make your reservation. Then, once you arrive in Sunset Beach, start looking through the cabinets and see what you have to work with! Some homes will include more than others.
Stock that fridge.
Vacation means snacks! Stock the vacation rental fridge with the foods and drinks your family likes to reach for, and that will save you a lot of money over the course of the week. Fresh fruits, milk for cereal, veggies, sandwich fixings and maybe a few adult beverages are good things to grab at the local grocery store (or bring from home).
Bring the essentials from home.
To make the most of your vacation rental kitchen, you need the basics on hand. Your rental will (most likely) NOT have things like salt, pepper, olive oil or cooking spray. You will also need your own foil, plastic wrap, paper towels and dish soap. As you are packing and planning for your trip, set aside some space for your most essential cooking items. Read How to Pack Your Bags for a Vacation Rental Stay for more details.
Do a little meal planning.
It's more work up front, but if you are able to sketch out a loose plan for your meals before your trip, you can really take advantage of your vacation rental kitchen.
By meal planning, you will know if you should pack the teriyaki sauce for that shrimp stir fry.
Read this blog: How to Meal Plan For Your Beach Vacation in 4 Easy Steps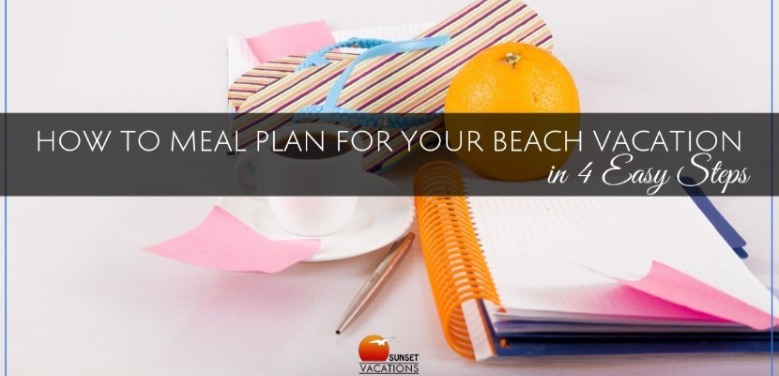 Keep it simple.
You're on vacation. It's best to take advantage of your rental kitchen by keeping your drinks cold, yummy snacks on hand, and having room to put together a beach picnic. But ... the rental kitchen is also an amazing spot to just hang out and relax. We don't recommend trying to cook complicated meals here. Enjoy some meals out. Bring in some take out from our amazing local spots.
There are so many advantages when you rent a vacation home (vs. a cramped hotel room), and the kitchen is probably the best advantage of all! Enjoy spreading out and feeling at home in Sunset Beach, NC. We are so glad you're here!
Comment on this post!