---
Fall is Fabulous For Fishing in Sunset Beach, NC
Posted On Monday, September 2, 2019
---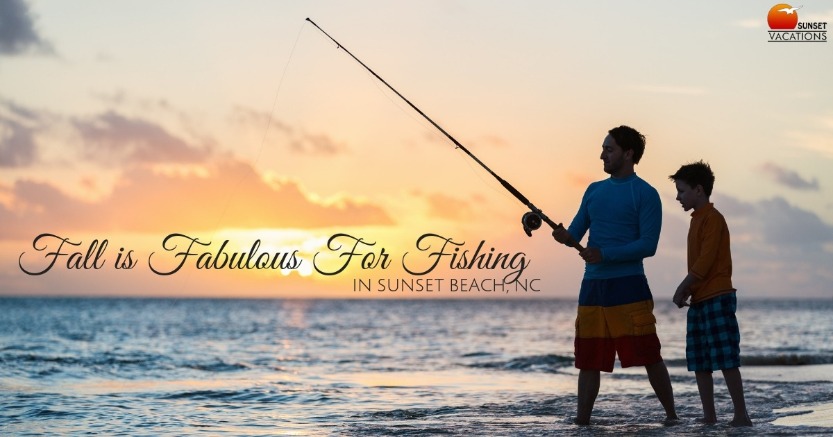 Time to get reel!
The ocean, creeks and inlets around Sunset Beach, NC are known for great fishing. There are several ways to get your hook in the water, and fall is a great time to try your luck. So take a break from work, school, and life. Book yourself a vacation rental through us – Sunset Vacations. Launch an amazing fishing trip on the Brunswick Isles of the North Carolina coast and enjoy the crisp fall weather (and discounted rental prices).
Here is what you need to know to plan your trip:
Choose your dates
What you pull in will vary depending on the weather when you arrive. Some fish prefer the cooler waters of late fall, and some varieties will be high tailing it for Florida. No matter when you choose to visit Sunset Beach, something will be biting.
Check out available rental homes and see if any line up with your schedule. Then book it! Our best rentals go quickly.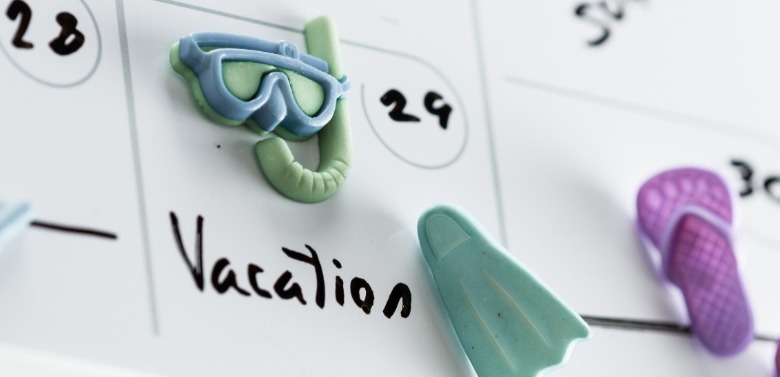 Learn about fishing licenses
All residents and non-residents will need a fishing license. The only exception is if you plan to fish off the pier (you are covered under the pier's blanket license). If you want to fish from the shore or in one of our little inlets or creeks, just grab yourself a fishing license through the NC Wildlife Resources Commission or one of our local tackle shops.
Spots to purchase a license: Dave's Outpost or Coastal Hardware & Supply
All individuals 16 years and older need to have their own fishing license.
There are different requirements for residents and non-residents, as well as for inland and coastal recreational licenses. Click here to ensure you buy the right one, or just ask the bait shop for details.
Pick your spot
An informative first place to hunt for a good fishing spot is the NC Wildlife website link, "Where to Fish" (click here).
There are four main ways to fish here in Sunset Beach. Try one or try them all. They include pier fishing, surf fishing, charter fishing and kayak / land fishing. Here is more information about each one: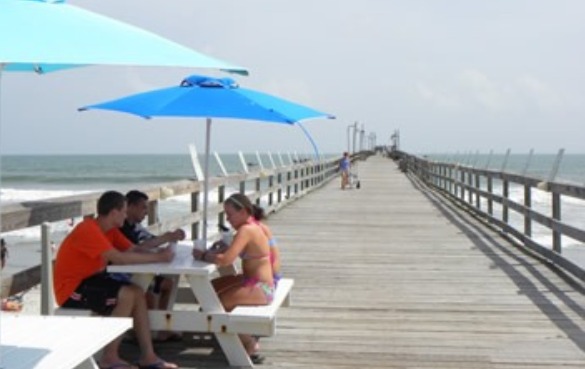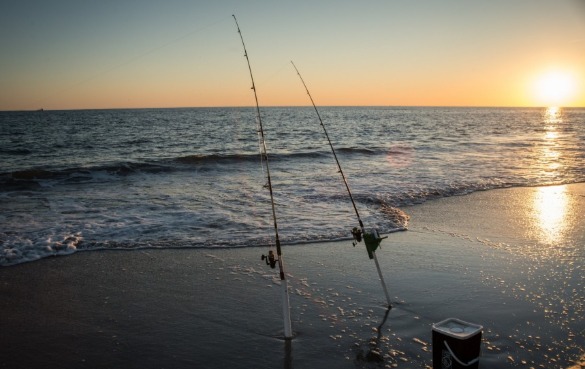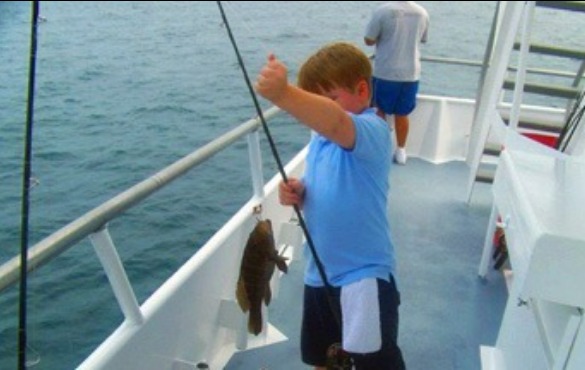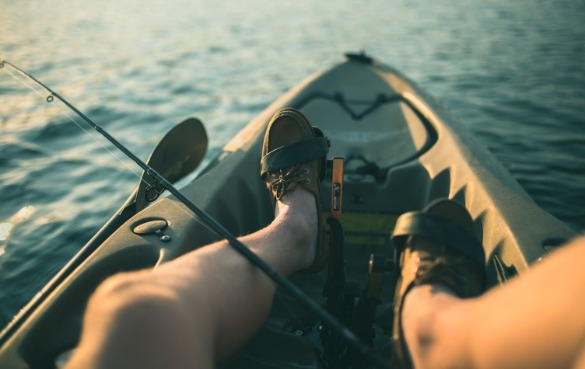 Gather your gear
If you are really into fishing, you probably already have everything you need to fish and should be writing this blog post for us! But if you don't want to haul all of your gear to Sunset Beach, fear not. There are a few places you can rent everything you need. As we mentioned above for fishing licenses, try Dave's Outpost or Coastal Hardware & Supply for fishing supplies and bait. If you choose to fish from the pier, they will also have gear you can rent. Don't forget a cooler to bring your fish home.
Cook it up in your vacation rental
Our Sunset Vacations rentals are all stocked with almost everything you need to prepare a delicious meal. Make sure you stop by the local grocery store for the rest of your provisions (lemons, herbs, potatoes, veggies and wine, perhaps). Didn't catch anything today? Or does your family prefer to catch and release? No problem. There are a few wonderful seafood markets right up the road where you can grab everything you need for a seafood feast, including fish, shrimp, and much more. Here is more information about how to make the most of your vacation rental kitchen:
One final note about Travel Insurance
We recommend purchasing travel insurance to all of our guests, but it's especially important during the fall. We hate to even have to talk about it but this is hurricane season after all, and we would hate for your plans to be ruined! By insuring your reservation, you will have the peace of mind that you won't lose all of your money in case of an emergency. Read more by clicking this link:
Comment on this post!