---
What Is a Bloom, Bed, or Pod? Interesting Sea Animal Group Names
Posted On Monday, August 24, 2020
---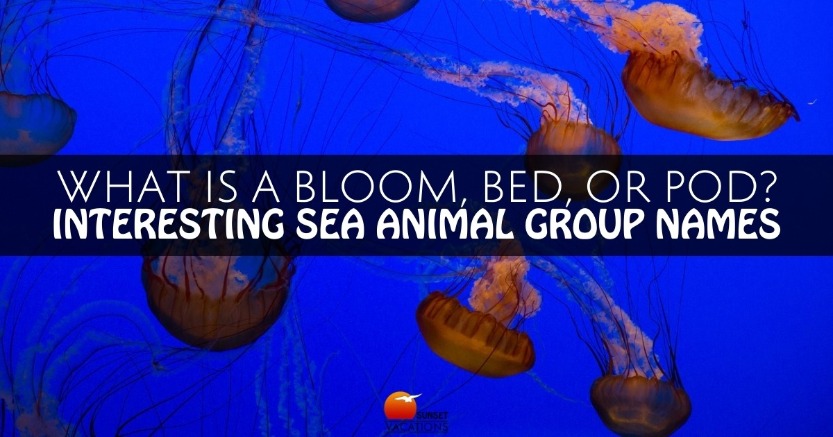 Look at that herd of jellyfish over there! Oh, wait....
... that's not quite right. Animals are super cool and the creatures of the sea are no exception! Some of them glow, others pack a powerful sting, and a few are – well – delicious (sorry, not sorry, shrimp 🍤).
What animals did you see on your last Sunset Beach vacation? Depending on the time of year, you might be lucky enough to spot a whale passing by, a school of porpoises, or a tiny ghost crab peeking out of the sand.
Today we are going to have some fun learning about the animals of the sea, and find out what they are called when found in a group. Or pod. Or cast. Or school. How many did you know already?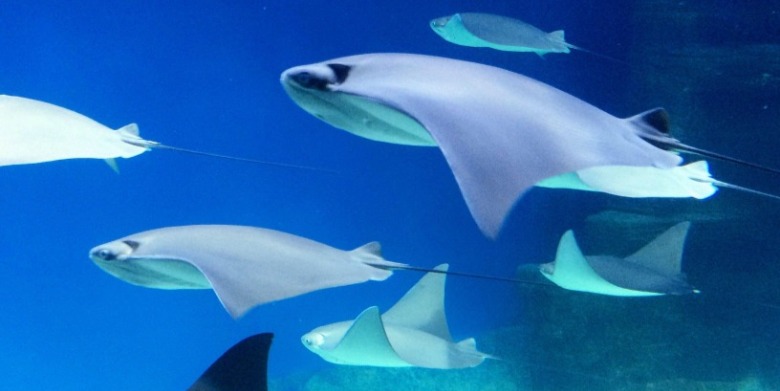 Bed of Clams
Wreck of Sea Birds
Battery of Barracuda
Lap of Cod
Cast of Crabs
Fever of Stingrays
Flight of Heron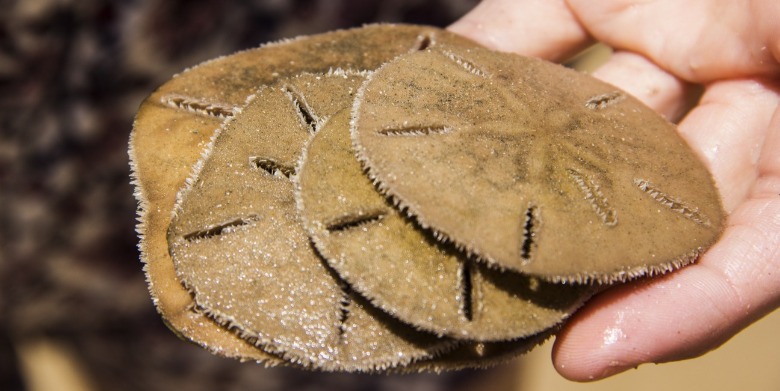 School of Fish
Pod of Lobsters
Pod of Pelicans
Consortium of Octopuses

Shiver of Sharks
Audience of Squid

Purse of Sand Dollars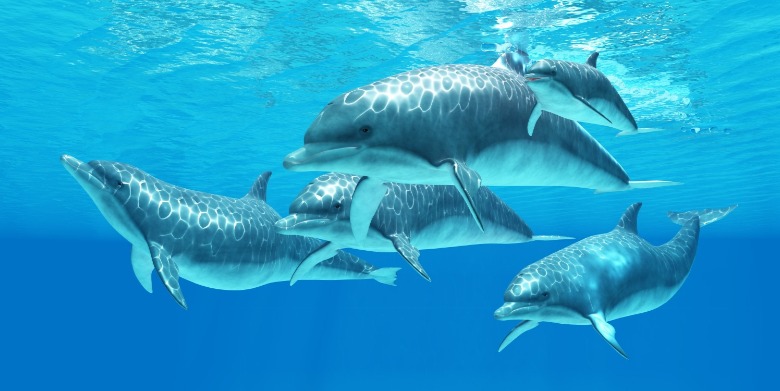 Bed of Oysters
Bloom of Jellyfish
Crowd of Porpoises
Pod of Dolphins
Congregation of Alligators

Bale of Turtles

Herd of Whales
Learn more about the wildlife of Sunset Beach, NC:
What about a group of humans?

After all, you are very likely to find a Family, Band, Crowd, Clan, or Tribe of Homo Sapiens frolicking on the shores of Sunset Beach, North Carolina.
We have seen some pretty cool wildlife over the years, but our human visitors are some of our favorites.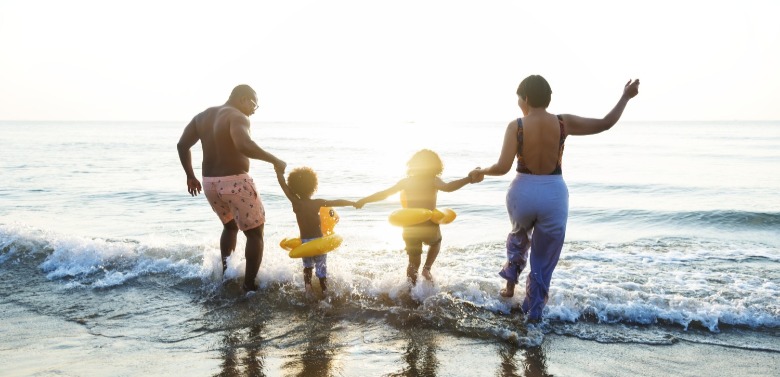 If you are ready to start looking into your next Sunset Beach vacation, we would love to help you out.
Start browsing our vacation rentals now to get started.
Comment on this post!