---
The Most Appreciated Gift Ideas For People Who Love the Beach
Posted On Monday, December 9, 2019
---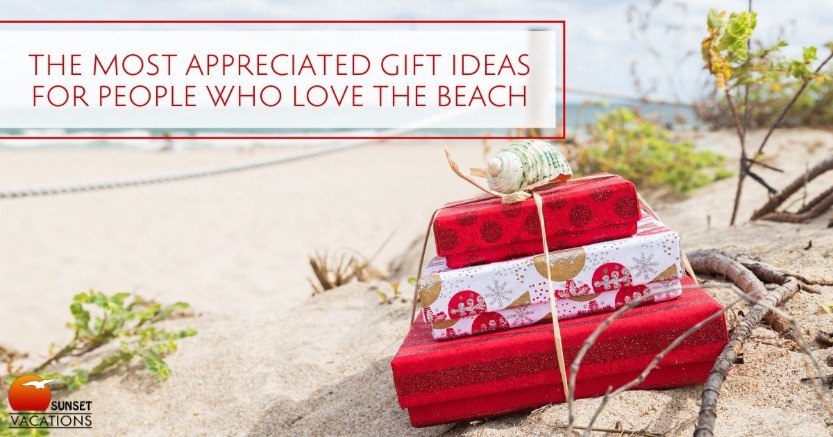 It's time to shop!
Do you need to find gifts for the holidays? Or maybe just a birthday, graduation, or other occasion? One thing that can make shopping easier is knowing your recipient's specific interests. Perhaps they love cooking, reading, or the outdoors. Others are avid readers, golfers, or collect ceramic cats. If you are lucky, they shared their Amazon wish list with you and you can just click and be done.
If you have a beach lover on your shopping list, look no further than today's blog. We have compiled a few gifts that any beach lover would absolutely love to find under the tree this year, or to accompany their birthday cake next time around. How do we know these gifts will be a hit? We live at the beach all year round and we know a thing or two about the products we use most when we hit the sand.
Gifts for the beach lover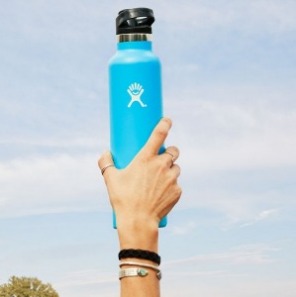 A Quality Water Bottle
We are talking double-walled, stainless steel caps, leak-proof, and super duper insulating. There are plenty to choose from (like Hydroflask, Yeti, CamelBak, Thermos and Nalgene) and they come in so many pretty colors. If you have a Cricut or similar machine, make your gift even more special with some personalization or a pretty decal.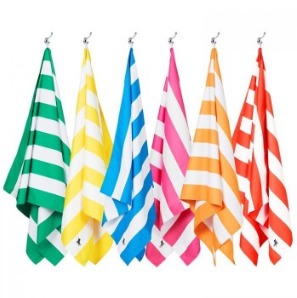 Microfiber Beach Towels
Made with an almost silky, tightly woven fabric, microfiber towels are great for the beach because they dry you quickly and sand slips right off. Gone are the days of bringing half the beach home with you in your towel. Plus, they crush up smaller in your beach bag, so you have more room for seashells.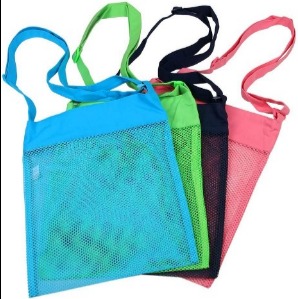 A Set of Mesh Bags
These lightweight bags are so easy to squish into your beach bag, car, or daypack and they have a million uses. You can collect seashells, gather trash from your picnic, or hold wet bathing suits and towels. They are seriously perfect for the beach!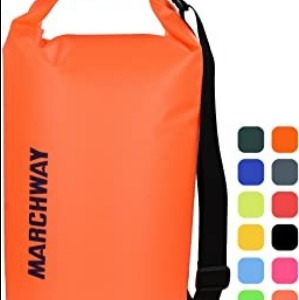 Dry bags
A dry bag is sort of the opposite of a mesh bag: you can fill it with all the stuff you need to stay protected and dry. For example, you might keep items like your speaker, clean clothes, phone, chargers, or cash in your dry bag.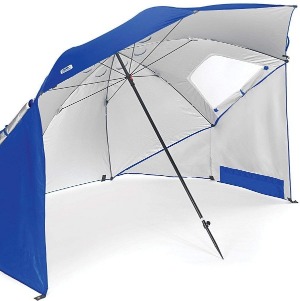 Sport Beach Umbrella
With an average price of about $50, this is a generous gift for a beach loving family. It's a little easier and safer to put up than a traditional beach umbrella, and because it comes with a few additional tether straps, it's less likely to blow away in the wind. With SPF and waterproof material, this sort of umbrella can be used all year round at sporting events and family picnics as well.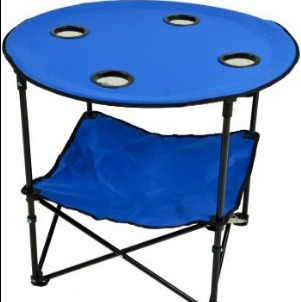 Foldable Beach Table
When you set up for a day at the beach, you want all the creature comforts but don't want to have to haul a bunch of stuff back and forth. This little table folds up, weighs about 5 lbs, and will keep your drinks and snacks safely out of the sand. And, just like the umbrella above, we can think of a lot of uses for this table all year round, not just at the beach. What a great gift!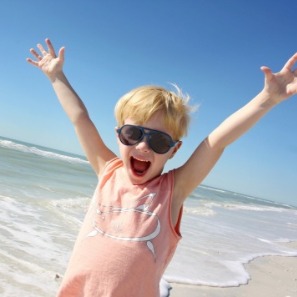 How about giving the ACTUAL BEACH as your gift this year? A holiday at Sunset Beach is the perfect gift. How fun would it be to give your kids a beach bag full of supplies for Christmas and then tell them... we just booked a trip for this spring! You will be the holiday hero.
Need more inspiration?
Read this blog about everything you need to pack for your next vacation to Sunset Beach, NC. It's full of tips and products you might not have thought of, and might help you think of a few more gift ideas as well.
Read this blog for more gifts that the beach lover in your life will love. Even if they can't make it to the beach for a while, some of these fun products will make them feel like they are there in real life.
Enjoy your holiday and happy shopping!
What would you like to see under the tree this year?
Share your ideas with our readers.
Comment on this post!