---
The Coolest Vacation Packing Hacks Ever!
Posted On Monday, September 20, 2021
---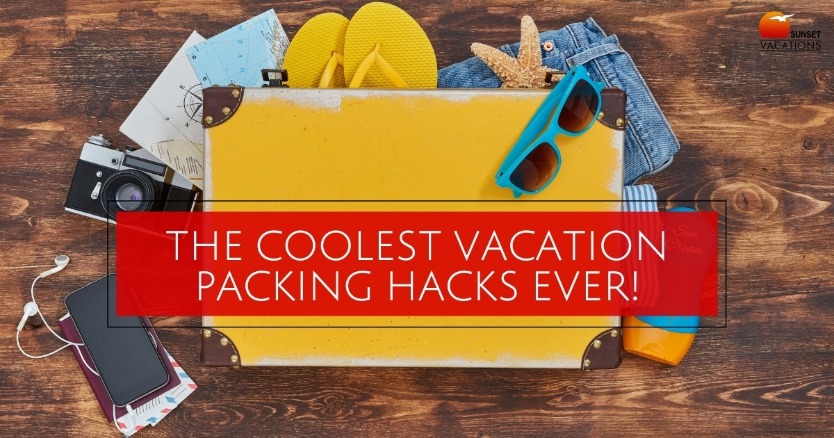 Seasoned travelers use certain strategies that can make packing for a trip more efficient. Hacks you can use to make sure everything arrives in one piece, help you can fit more into less space, and of course, not forget a thing.
Today's blog will list a few of our FAVORITE packing hacks that can be used for any sort of vacation, but we hope you will try them next time you visit Sunset Beach, NC!

Pack outfits together.
This is especially great when you are packing for small children. - Place the t-shirt flat on the bed.

- Add a pair of shorts.
- Finish with a pair of underwear.
- Then fold and roll the outfit into a tight burrito. Hold it together with a rubber band if you like. Your kids will love this easy way to get dressed every day!
Bonus tip: This works at home, too! Assemble outfits to make school mornings more efficient.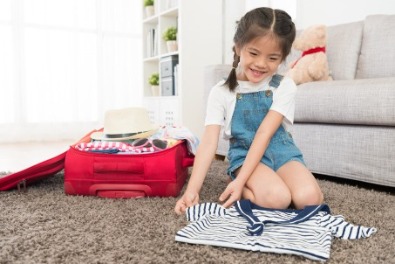 Choose clothes that can do double duty.
- Try a sarong (as a coverup, sun protection, or a wrap at a chilly restaurant).
- Waterproof windbreakers for rain, cool weather - anything North Carolina throws your way.
- Cute sandals that can go to the beach or dinner.
Pack clothes within a color scheme.
Stick with all neutrals, or just pack clothing in your favorite combination of colors. That way, every item you bring should be able to mix 'n match with the rest.
We. Love. Packing cubes.
In our family, we like to put each person's clothing into their own packing cube. It makes it so easy to unpack and keeps everything super organized in the suitcase. It's also fun to use a different color cube for each person. Don't want to invest in packing cubes? You can totally use the packaging from your latest sheets or comforter purchase! They work exactly the same way.
Roll, nest, and fold clothing the smart way.
There are so many really cool ways to fold clothes for travel. Who knew! Check out this video to get some ideas. Then, you can place your neatly folded or rolled clothing into their respective packing cubes. Who ever said packing isn't fun?
Bring a pop-up hamper.
It folds flat, but holds all your laundry. Place it in the hallway of your Sunset Beach vacation rental, and remind your family to throw dirty laundry that direction. After all, your rental probably has a washer and dryer, so you can get twice the use out of the clothing you pack.
Fill your beach hat with clothing to help keep its shape in your suitcase.
A nice fluffy sweatshirt or a collection of rolled t-shirts should do the trick nicely.
Choose the right fabrics.
Linen seems like a nice, beachy material, but boy does it ever wrinkle! No one wants to steam or iron on vacation. Think about packing moisture-wicking shirts, cotton blends and of course, swimsuits don't get wrinkled!
Keep jewelry safe.
You probably aren't bringing a lot of jewelry on vacation, but you might want to bring a few pairs of earrings, a necklace for a night out, and want a place to store your wedding rings. We have seen various jewelry storage solutions including a pill organizer. So smart!
Bring one charging station for all devices.
A large charging station that can recharge all of your devices will save you space and it will be less likely that someone will leave a charger sitting in an outlet when you pack up your vacation rental at the end of the trip.
Another benefit? You can tell everyone to put their devices on the charger. Then, they can focus on your awesome family game night.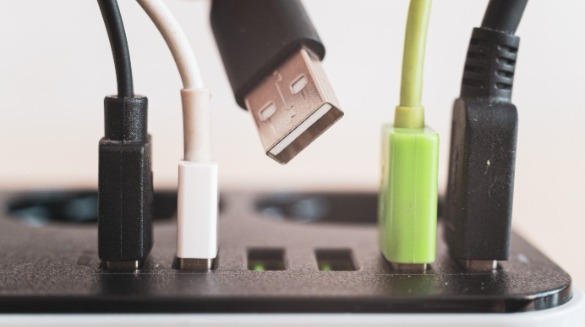 Binder clip your razor.
Don't cut yourself when you reach into your bag to find a razor! After all, who actually keeps track of that little piece of plastic that comes with the razor? Try pinching a binder clip over the blade to keep safe.
Flat floats save space.
Bring a few floaties, swim tubes, and inflatable dolphins - but don't blow them up until you arrive! You will save tons of space in the minivan.
Leave some room.
It's tempting to fill the car to the brim, but try to leave some space for the ride home. You might come home with a few souvenirs, but more likely, you won't pack the car as neatly on the way home. Your future self will thank you if you leave some space!
More helpful packing blogs:
Get ready to book your next Sunset Beach vacation! We have so many awesome Sunset Beach rentals ready to welcome you, whether you are looking for an off-season vacation this fall or winter, or are already planning for next summer. Contact our friendly staff today!
Comment on this post!