---
The Best Winter Activities to Try at the Beach
Posted On Monday, January 17, 2022
---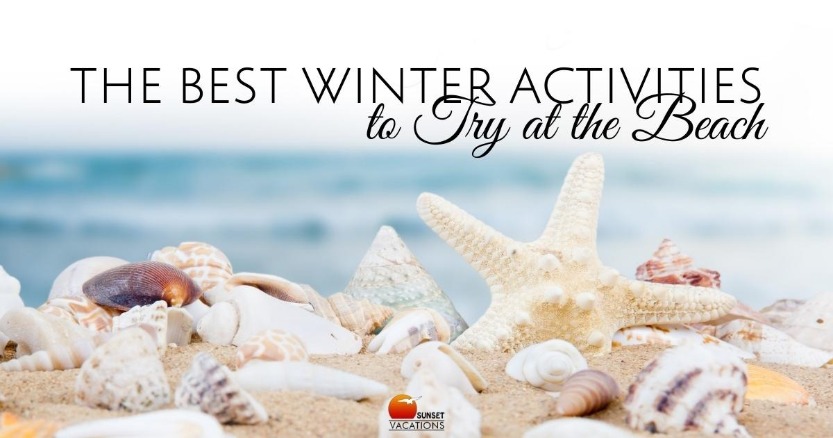 Winter is a super cool time to visit the beach! No, really!
Not only are you saving tons of money on your Sunset Beach rental by visiting during the off-season, you are enjoying the beach in a whole new way.
Here are 18 activities you can do when you visit Sunset Beach during the fall, winter or spring. Which one will you try?

1. Search for seashells.
Winter is the best time to find seashells! Churning winter storms and fewer tourists means more shells for you!
2. Fly a kite.
You are less likely to bonk an unsuspecting sunbather on the head during the off season. The winds are great, too!
The Ingram Planetarium, located right here in Sunset Beach, offers great events during the winter months! Take in a rock n' roll laser light show featuring the Beatles, Queen, or Led Zeppelin. 🎸
4. Bring your dog to the beach.
Leashed pups are welcome on Sunset Beach!
During the summer, those hours are limited, but during the winter dogs can frolic all day long.
Read this blog post to learn everything you need to know about bringing your dog on vacation.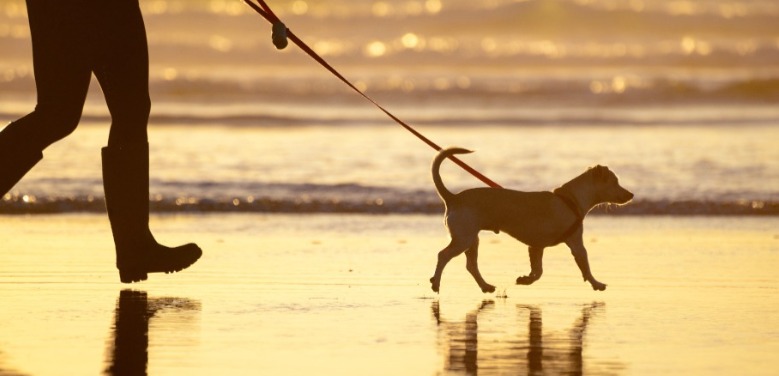 5. Go golfing.
Sunset Beach is home to several award-winning golf courses. Our scenery can't be beat! Forget hot, sweaty summer golf - schedule your vacation when the air is cool and the greens are quiet and peaceful.
6. Take a day trip.
Book your Sunset Beach rental at a huge winter discount, then use it as a launching point for any number of adventures. Head to Myrtle Beach for a show or concert, check out the restaurant scene in Wilmington, or spend the day shopping in Southport.
7. Visit the Museum of Coastal Carolina.
Our beloved little Museum of Coastal Carolina is the perfect place to spend some time learning more about nature, science, and the local area. Come in from the cold and let the kids loose! Please note: the Museum is only open Thursdays - Saturdays.
8. Go to a brewery or winery.
A nice adult beverage at a local spot is a fun way to pass some time on vacation! Check out the Silver Coast Winery in Ocean Isle Beach (call for reservations) or Makai Brewing in Ocean Isle Beach!
9. Watch a famous Sunset Beach sunset (or sunrise!) from your vacation rental.
I mean ... that's what vacation is all about! Especially here in Sunset Beach. Because of our unique position on the coast, you can catch both sunrises and sunsets from the shore.
10. Indulge in an amazing meal.
Whether you cook in your vacation rental or try a local restaurant, food just tastes better on vacation!
11. Build a sandcastle.
There will be fewer people on the beach to judge you. Plus, you won't get too hot and sweaty as you create your masterpiece.
12. Rent a bike.
There are several companies on the island where you can rent a bike! What a great way to explore the area.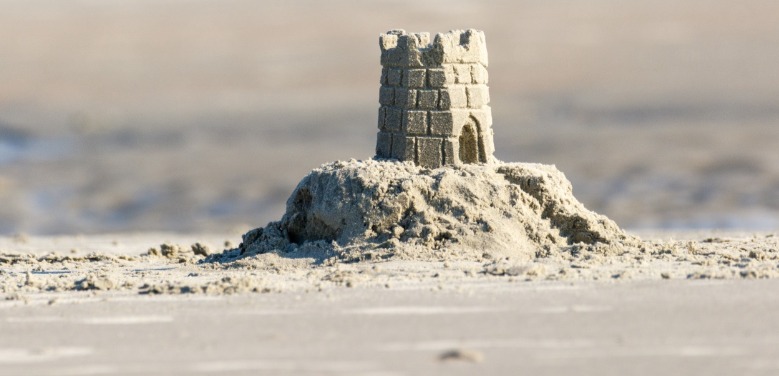 13. Check out our local Aerial Adventure Park & Zipline Park
Have you been to the Shallotte River Swamp Park? This place is awesome, and open year round! Take a guided ATV tour, swamp boat excursion, or play around in the aerial adventure park! Click here to learn all about it.
14. Get a massage.
Treat yourself to a spa or salon experience. It's warm and cozy in there, and a massage is the perfect indulgence during a winter beach vacation. Click here to see a list of local spas.
15. Go shopping
Most of our local shops stay open year round. Enjoy browsing a bookstore, boutique, or souvenir shop. And thank you for supporting our local businesses!
17. Find some live music out in town.
Sunset Beach isn't very big, but there is usually something going on! Check out our local restaurant and bar scene for live music, author readings, and other fun activities.
18. Hang out at your well-deserved Sunset Beach vacation rental.
There is something to be said for just hanging out. Since you are not in your own house, the daily pressures of laundry, grocery shopping, making beds and cleaning will hopefully be put on hold. Enjoy some takeout, put on a movie, play some cards, or just hang out with your friends or family. You deserve it!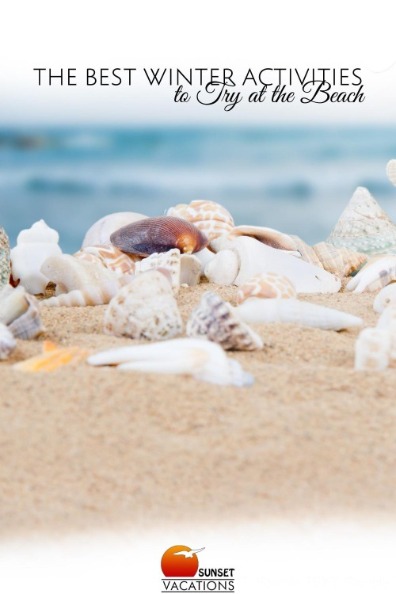 What is your favorite winter beach activity?
Share it with our readers!
Comment on this post!