---
How to Find The Best Seashells in Sunset Beach
Posted On Monday, November 30, 2020
---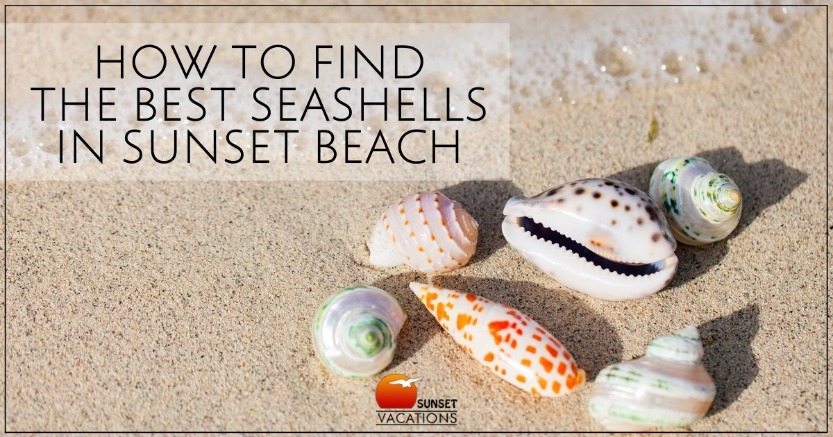 What activity is great for all ages, free, fun, educational – and you can do it all year round?
Hunting seashells, of course! Today on the blog we are going to tell you exactly how to find the best seashells on Sunset Beach. There are some tricks to the trade, which we will share with you today. After reading it, you won't want to wait another minute before booking a Sunset Beach vacation rental with Sunset Vacations!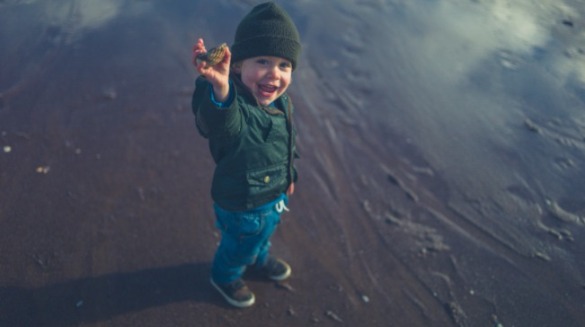 Certain times of the year are better than others
Fall and winter might not seem like the best time to come to the beach, but actually, there are several advantages that come with an off-season vacation.
One of the best is - you guessed it - more seashells! Not only are fewer people here to pick up the best specimens, but our fall and winter storms churn up awesome shells from the ocean floor and beyond.
Bring these tools of the trade
You can certainly just grab a grocery bag and walk along the beach to find shells. That's easy enough. But if you want to up your game next time you visit Sunset Beach, here are a few tools that will help you out.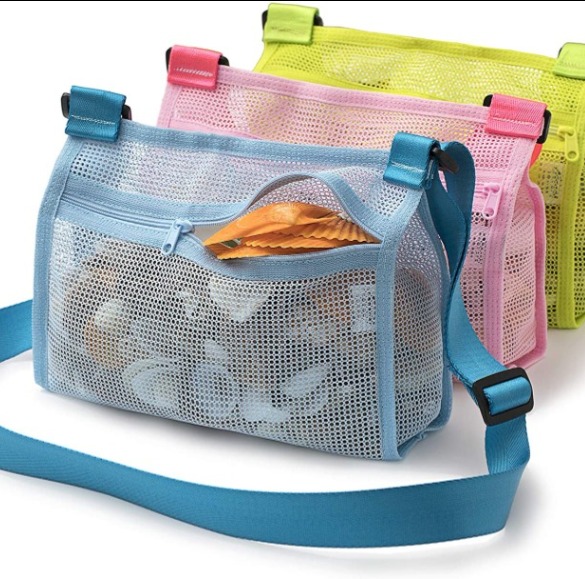 Mesh Bags
Bring a handy mesh bag to collect your shells. Sand will filter out and shells will dry.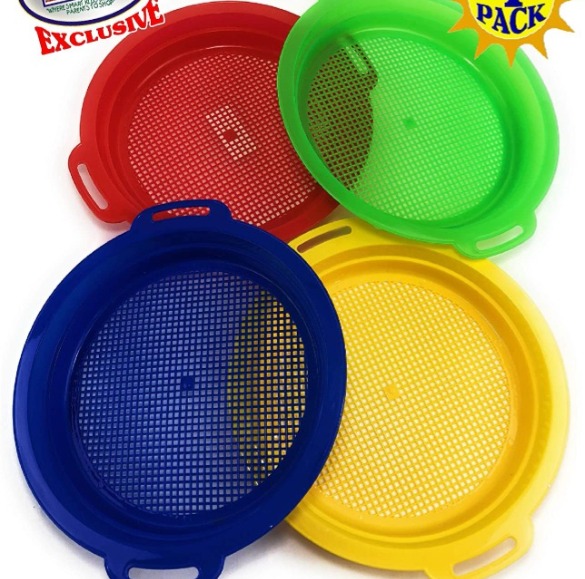 Sand Sifters
Find the tiniest seashells and shark teeth when you give a plastic sifter a good shake.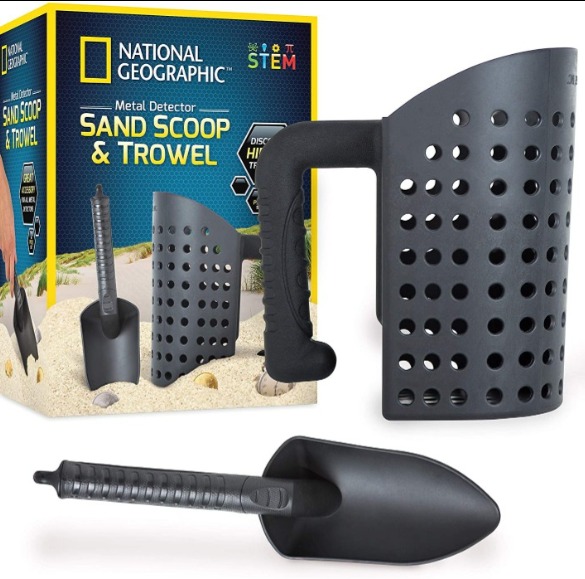 Digging tools
Tools help you dig into the wet sand near the water which is often rich with treasure.
Look closely
What, at first glance, might seem like just a handful of sand, might actually contain a rich collection of sea life! Carefully sift through a handful of wet sand gathered from the spot where your toes start to really sink in as waves go in and out. You will find the most delicate, tiny seashells. Probably also some shark teeth. Kids are especially good at this!
Go deep
Some of the best shells are found a few feet into the water. Especially if you can find a spot where the water is brackish... where a sound meets the ocean, perhaps. The water might be a little rough here so be careful! But we have found some pretty great shells by shuffling our feet in the sand in just a few feet of water. Wear water shoes if you are worried about finding something sharp!
Where do we find the best shells in Sunset Beach?
The best places for seashells can vary from day to day, and from year to year! As our tides shift and winds change, different spots on the island will produce different results.
One spot to try is definitely Bird Island. Part of Sunset Beach, Bird Island is especially known for sand dollars. Ok, so sand dollars aren't technically seashells (they are actually a type of sea urchin), but they are so beautiful and so exciting to find! Learn more about Bird Island in our blog: The Bird Island Coastal Reserve: A Sunset Beach Treasure
Another place you are likely to find treasure is the east side of the island (Tubb's Inlet). This part of the beach sees lots of activity and you are likely to find some interesting shells there.
Read this Sunset Beach North Carolina Shelling Guide to learn what sorts of shells you are likely to find around here.
Read these blogs for more seashell fun
Ready to book a Sunset Beach Vacation? Now is a great time to plan your trip. The friendly staff at Sunset Vacations is here and ready to help. Start your search on our website and find just the vacation rental you are looking for, then start your next adventure!
Comment on this post!