---
Have an Adventure Day Trip from Sunset Beach to North Myrtle Beach
Posted On Monday, March 6, 2023
---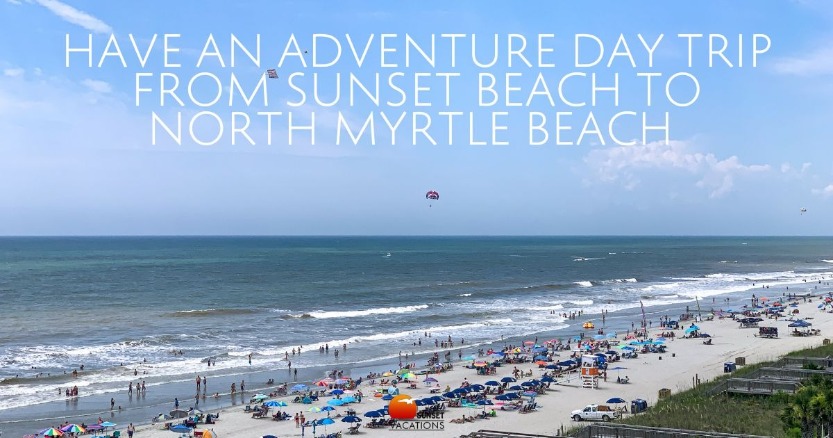 Day Trip to North Myrtle Beach
Are you planning a vacation to Sunset Beach and looking for a fun-filled day trip idea to the North Myrtle Beach area? We have a great list of ideas to make your planning easy! Visit the historic Vereen Memorial Gardens and Alligator Adventures, then head to the Barefoot Landing for dining and shopping! It's a great way to spend the day with your family and a little something for everyone. Read on to learn more about these great places!
And if you're still looking for accommodations, we have some great vacation rentals we think you'll love. Enjoy fully furnished homes close to the ocean and conveniently located with many fantastic amenities. Just browse our selection and see what we mean!
First on your stop, Vereen Memorial Gardens. It is a 114-acre park right near the Intracoastal Waterway in South Carolina. It's a beautiful park where you can enjoy miles of hiking trails that wind around a forest and marshland where you can see many birds, animals, and other coastal species. This peaceful walk gets you out in nature and is refreshing to start your day trip in a relaxing environment. If you'd like to stop and take in the view or take photos, there are picnic areas along the paths.
Vereen Memorial Gardens is a historical landmark. Here you can see what used to be an old plantation and is still the home of a 200-year-old oak tree. It's a highly anticipated photo-taking spot for tourists! Overall, it's a beautiful nature and historical site perfect for a day trip.
The best time to visit is in the morning when there are fewer crowds and the sun is not too hot yet. Take water and sunscreen, and wear comfortable shoes.
Alligator Adventure - The Reptile Capital of the World
After you get your fill of nature, you can head to Alligator Adventure, just 15 miles away. You can see this wildlife center has 200 reptiles, mammals, and birds. While there, you can take a guided tour to watch a live feeding, touch a real alligator, or hold a snake during a show! Under the supervision of a trained lecturer, of course! But there are many other kinds of animals you can see too. There are lemurs, mountain lions, tortoises, a frog and lizard house, and even albino alligators!
They also have a snack bar and gift shop if you'd like to get a souvenir. It's a perfect place for the family to learn about many species native to South Carolina and other areas. And a fantastic adventure where you can get closer to wildlife than ever imagined!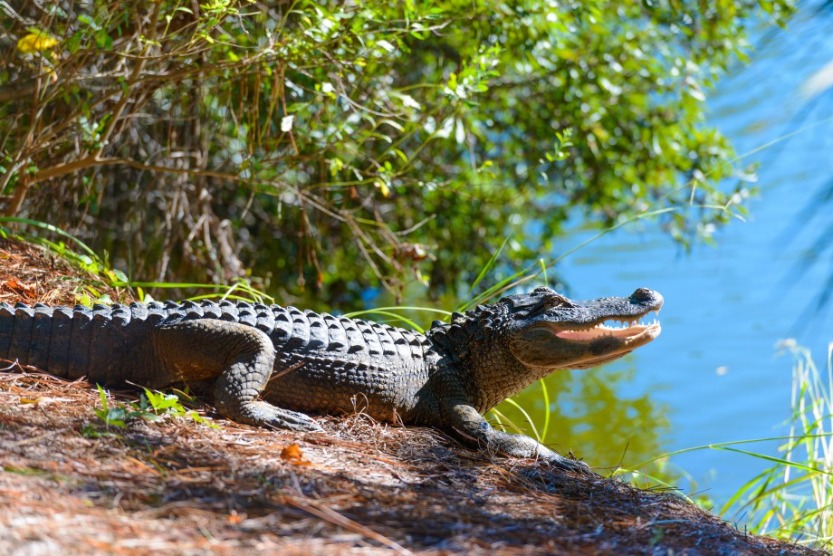 Right next door to the Alligator Adventure is Barefoot Landing, where you can shop, eat, and explore the area. It's a great place to go after the excitement of seeing so many animals. You can grab a nice dinner before returning to your Sunset Beach vacation rental.
They have every dining experience, from seafood, pizza, and burgers to international dishes. After dinner, there are several dessert and snack shops if you want to take something with you to have later. There are Byrd's Famous Cookies, Colette's Popcorn, River Street Sweets, Sweet Molly's Creamery, and many other shops to cure your sweet or savory tooth!
If you want to shop, you can browse boutiques like Carolina Vineyards Winery, Blue Moon Trading Co., Carolina Hat Co., Beef Jerky Store, Black Market Minerals, and many more.
Other Fun Outdoor Activities
If you need other ideas for your day trip, North Myrtle Beach has many things to do. The beach is always a great place to relax and enjoy the views. North Myrtle Beach is known for its white sand and is a great place to go beachcombing or stroll along the mile-long boardwalk.
Or, you can rent a paddleboard, explore the Intercoastal Waterway, or even take a tour or cruise to watch the sunset or see some dolphins! Main Street is another excellent location to check out, where you'll find dining, shops, and live music for an exciting time.
No matter what you decide, North Myrtle Beach is an excellent place for a day trip because it's so close and has so much to do with its many attractions and places to eat or explore. You get the best of both worlds when you can return to your Sunset Beach vacation rental to relax in our serene, laid-back small town and unwind from a day of adventure!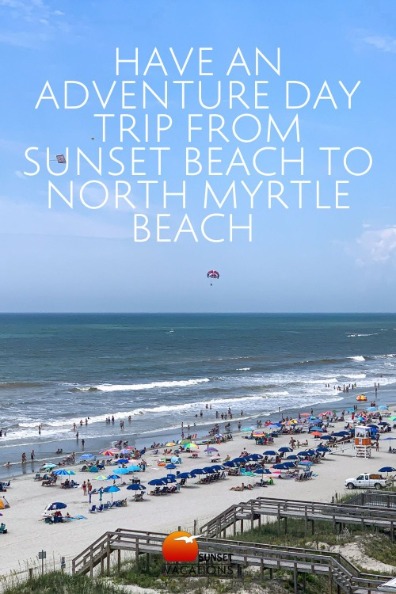 Read about another fun day trip you can take from Sunset Beach!
Day Tripping: A Lovely Day Out In Wilmington, NC.
Comment on this post!