---
Day Tripping: A Lovely Day Out In Wilmington, NC
Posted On Monday, February 28, 2022
---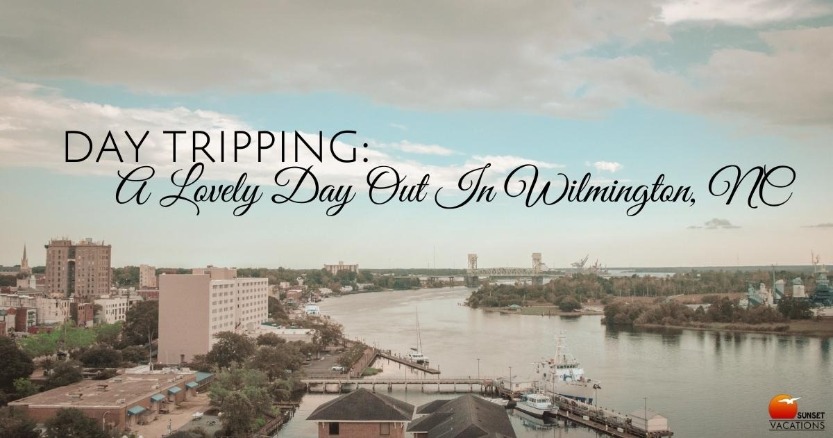 Wilmington, NC, is located about one hour from Sunset Beach.
That puts it in perfect range for a day trip! Wilmington is a quintessential southern town. It's full of history and boasts a vibrant waterfront. Home to many exciting events, delicious restaurants, unique activities and even horse-drawn carriages, Wilmington is charming and an easy visit when you want a break from the beach.
Today's blog will explore Wilmington in all its glory. Come along with us!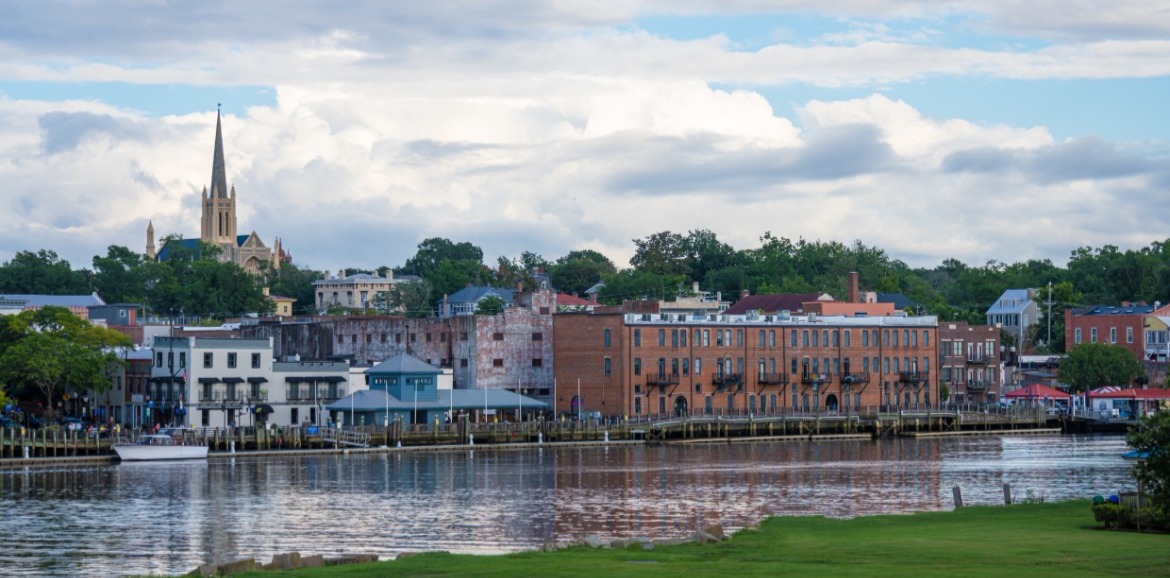 Known as "Hollywood East", several movies and TV series have been filmed in and around Wilmington. These include Dawson's Creek, One Tree Hill, Iron Man 3, and several Nicholas Sparks films.
Basketball star Michael Jordan is from Wilmington!
The city was incorporated in 1739.
Wilmington is home to the University of North Carolina at Wilmington.

There are FOUR beaches within a half hour of the city! These beaches are Fort Fisher, Wrightsville Beach, Carolina Beach and Kure Beach.
Wilmington has a rich and storied history, going through several name changes, various leadership and participating fully in the Revolutionary and Civil Wars. It was even home to POW camps during World War II. Read an excellent synopsis of Wilmington's history by clicking here.
How to get there: The best way to reach Wilmington is by car. Simply leave your Sunset Beach rental, go north on Highway 17 and you will arrive right in the heart of the city.
"Moored in quiet dignity and majesty, the Battleship NORTH CAROLINA, across the river from downtown Wilmington, beckons visitors to walk her decks. Envision the daily life and fierce combat her crew faced in the Pacific Theatre during World War II."
Enjoy a self-guided tour.
Most people spend about 2 hours.
Proper footwear required.
Click here for hours and prices.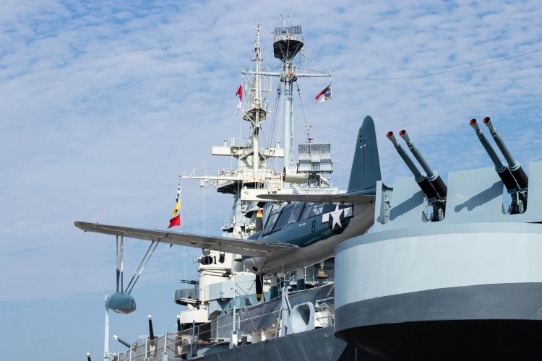 "The Cape Fear Museum collects, preserves and interprets objects relating to the history, science, and cultures of the Lower Cape Fear."
Exhibits feature a range of topics, including nature, space, fashion, animals, slavery, military history, film, and basketball star Michael Jordan!
Click here for events and programs, like Teen Workshops, kids days and family science workshops.
Click here for hours and prices.
This museum is so lovely for little ones! It's just the right size to spend some time learning and exploring. Best for ages 1-10, kids can climb around on a "ship", shop at a grocery store, pretend to be a pet groomer or explore the toddler treehouse. Click here to see all current exhibits. If you have younger kids, this museum is a must-do!
"Airlie's historic property encompasses more than 67 acres of spectacular gardens, seasonal blooms, mighty live oaks, walking trails and historic structures."
Check out events and programs, including a summer concert series.
Click here for hours and prices.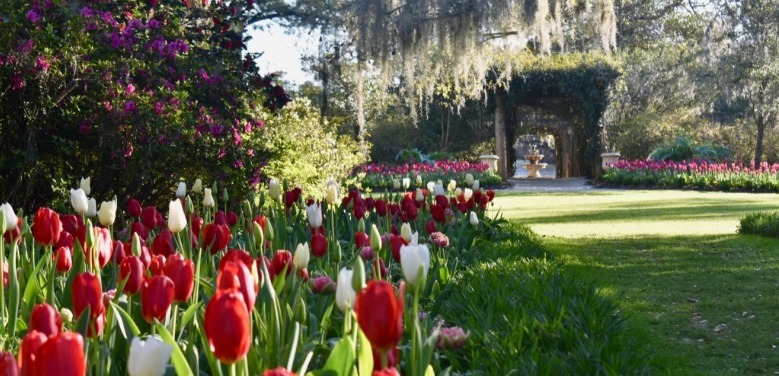 "Journey into the depths of old Wilmington on a 90-minute adventure to the city's most actively haunted homes & burial grounds. Walk cryptic alleyway and discover haunted nooks unavailable anywhere else. Get up close and personal with the spirits and hear eerie tales of ghostly occurrences, including actual encounters during recent tours. Tour varies nightly!"
Tours go rain or shine!
Children 6 and younger are free and do not need tickets for the tour.
Check out their Pub Crawl, too!
Click here to read helpful FAQ's.
Click here for tickets.
The Azalea Festival is Wilmington's trademark event. It happens every spring ... so mark your calendar and see if your Sunset Beach travel plans coincide with this fun festival.
Horse Drawn Carriage Tours
You will see them trotting around - the horse-drawn carriage tours of beautiful downtown Wilmington.
Call "Horse Drawn Tours"(aka Springbrook Farms Carriage Tours) at 910 251-8889.
Read this little blog that best describes these tours.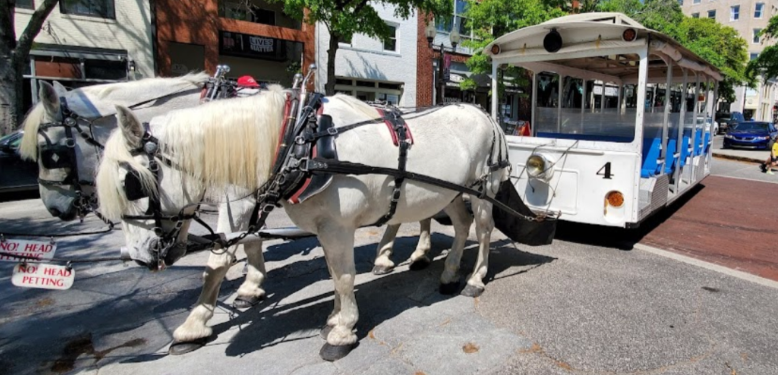 In addition to these great things to do, don't forget to enjoy a meal or drink out on the town. If we were to dive into the restaurant scene we would need to start a brand new blog, so we will save that for another day. A quick click around Yelp will give you some great recommendations, or just stop in a place that looks good!
Comment on this post!